Anime Underground
The 13 Best Anime Like Puella Magi Madoka Magica

175 votes
56 voters
1.7k views
13 items
List Rules Vote up the best anime recommendations for fans of Puella Magi Madoka Magica.
If you need recommendations for anime like Puella Magi Madoka Magica, this ranked list has you covered! Puella Magi Madoka Magica is a classic anime series that shows you can't trust a show by its art style alone; a story can be so much darker underneath bright pastel colors and a pair of big glittering eyes. Incredibly misleading, the show originally drew viewers in as just your average magical girl anime with puffy dresses and superpowers included. However, things began to grow a little dark when the storyline's thread unraveled and showed just how dark the reality of fighting supernatural beings with mystical powers can be.
Anime seems to have always taken a liking to plots like these because they give you some shock value. There are plenty of anime like Puella Magi Madoka Magica that won't leave you longing for more unexpected twists, such as Magical Girl Raising Project, which holds the same formula as Magi Madoka, or Made in Abyss, which had an adorable look while being incredibly dark. Vote up the Puella Magi Madoka Magica recommendations you'd most want other fans of the series to check out.
back to page 1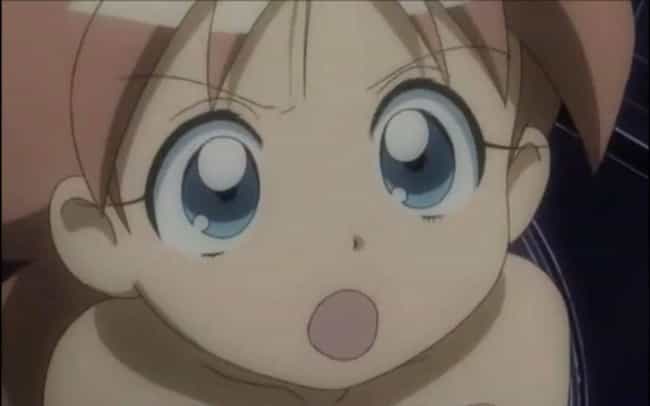 Ahiru's name doesn't only mean "duck" in Japanese, but essentially tells you what she is. As a literal talking duck, Ahiru lives in a town with other animals much like herself. When she is transformed into a human girl by the mysterious Drosselmeyer, she becomes Princess Tutu; a magical and talented ballet dancer who can whisk away people's conflictions with her beautiful dance. She now accepts the challenge to collect the shattered pieces of her prince's broken heart, since he sacrificed it to seal away an evil raven for all of eternity. A very adorable magical girl anime, if you need something that's similar in theme, but not quite as dark as Magi Madoka, this is a great addition to you watchlist.

Is this a great next watch?
see more on Princess Tutu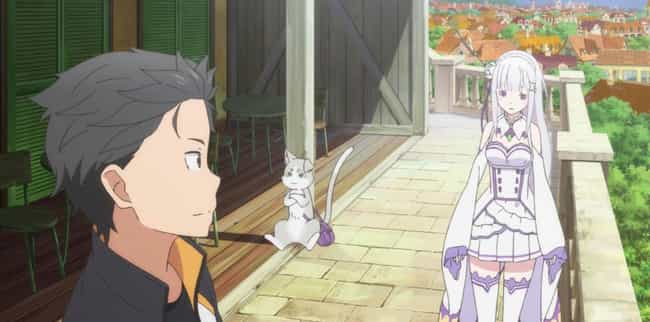 If you're a hardcore anime fan, there's no way you haven't heard of Re:Zero, but we'll remind you the plot just in case as well as why you should watch it after Magi Madoka. Subaru Natsuki has suddenly been summoned to another world where fantasy is abundant. After being mugged, he is saved by a beautiful girl, calling herself Satella. She tells him that she's looking for her insignia, as a thank you, he decides to help. As innocent as the journey may seem, the two are slain on this small mission, leaving Subaru to reawaken before the event happens. With this strange ability to revive himself, he must relive horrific realities before he's able to create a future that isn't quite so harsh. Magi Madoka had much of the same horrific scenes that you'll experience while watching this series, so if you enjoy the different plot twists that came about magical girls, you're sure to like Subaru's journey.

Is this a great next watch?
see more on Re:Zero − Starting Life in Another World
A third grader named Takamachi Nanoha finds herself in a peculiar situation after saving the magical mage, Yuuno, after discovering him in ferret form. Having accidentally scattered Jewel Seeds throughout Earth, he pleads with her to help find the dangerous items while he recovered. Giving her a red stone, she's told that she can transform into a powerful magic user in order to take on the various monsters that are sure to hunt them down as they seek the Jewel Seeds. However, it looks like they aren't the only ones looking for these stones. As a fellow magical girl anime, you're sure to find a lot of enjoyment out of the cuteness the anime provides. In equal measure, it'll have plenty of serious fight scenes that rival with Magi Madoka, meaning you'll have plenty of excitement.

Is this a great next watch?
see more on Magical Girl Lyrical Nanoha
While School-Live! is not about magical girls, it is the kind of series that seems adorable up until you realize exactly what's going on. Yuki Takeya loves her high school life to the point she seems to not want to leave! Thankfully, she doesn't have to as a member of the School Living Club. The members of this club consist of the president Yuuri Wakasa, Kurumi Ebisuzawa, Miki Naoki, supervisor Megumi Sakura, and puppy Taroumaru. Never leaving the campus grounds, Yuki seems to lead a normal high school life as a friendly senior while the other club members are painfully aware of their reality. Stranded in the zombie apocalypse, these girls will keep up the false reality Yuki has created in hopes of making a brighter future if they can survive.

Is this a great next watch?