Anime Underground The 13 Best Anime Like Puella Magi Madoka Magica

50 votes
13 voters
13 items
List Rules Vote up the best anime recommendations for fans of Puella Magi Madoka Magica.
If you need recommendations for anime like Puella Magi Madoka Magica, this ranked list has you covered! Puella Magi Madoka Magica is a classic anime series that shows you can't trust a show by its art style alone; a story can be so much darker underneath bright pastel colors and a pair of big glittering eyes. Incredibly misleading, the show originally drew viewers in as just your average magical girl anime with puffy dresses and superpowers included. However, things began to grow a little dark when the storyline's thread unraveled and showed just how dark the reality of fighting supernatural beings with mystical powers can be.
Anime seems to have always taken a liking to plots like these because they give you some shock value. There are plenty of anime like Puella Magi Madoka Magica that won't leave you longing for more unexpected twists, such as Magical Girl Raising Project, which holds the same formula as Magi Madoka, or Made in Abyss, which had an adorable look while being incredibly dark. Vote up the Puella Magi Madoka Magica recommendations you'd most want other fans of the series to check out.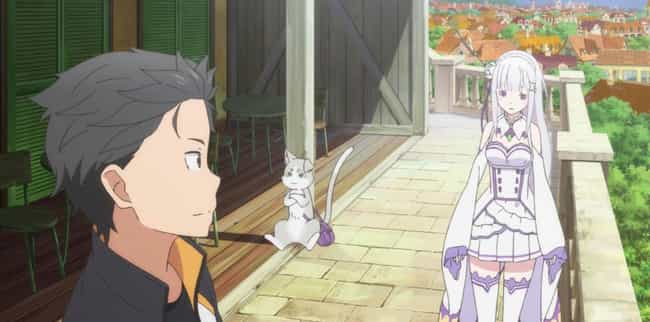 If you're a hardcore anime fan, there's no way you haven't heard of Re:Zero, but we'll remind you the plot just in case as well as why you should watch it after Magi Madoka. Subaru Natsuki has suddenly been summoned to another world where fantasy is abundant. After being mugged, he is saved by a beautiful girl, calling herself Satella. She tells him that she's looking for her insignia, as a thank you, he decides to help. As innocent as the journey may seem, the two are slain on this small mission, leaving Subaru to reawaken before the event happens. With this strange ability to revive himself, he must relive horrific realities before he's able to create a future that isn't quite so harsh. Magi Madoka had much of the same horrific scenes that you'll experience while watching this series, so if you enjoy the different plot twists that came about magical girls, you're sure to like Subaru's journey.

Is this a great next watch?
see more on Re:Zero − Starting Life in Another World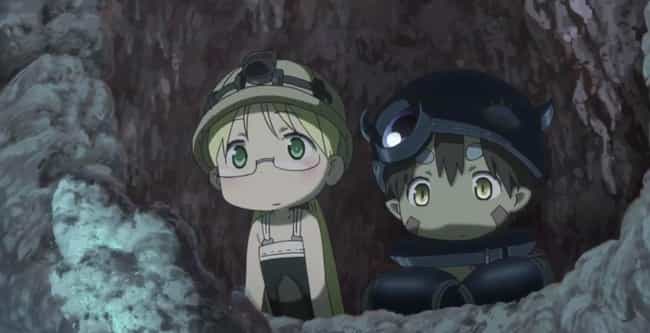 Riko has a strange fascination with the Abyss; a large chasm with depths that remain unknown. As the daughter of the lost Diver, White Whistle Lyza the Annihilator, Riko hopes to follow in her mother's footsteps in order to find out what kind of world lies below. When she meets a robot boy with no memory, that she calls Reg, the two of them begin a journey further into the Abyss on an adventure that will change their lives. Despite the adorable look of this series, it's actually incredibly dark with death always looming over the character's shoulders. The incredible truth about this chasm and what lives inside it will haunt you the same way the reality of Magi Madoka did, but we highly recommend it.

Is this a great next watch?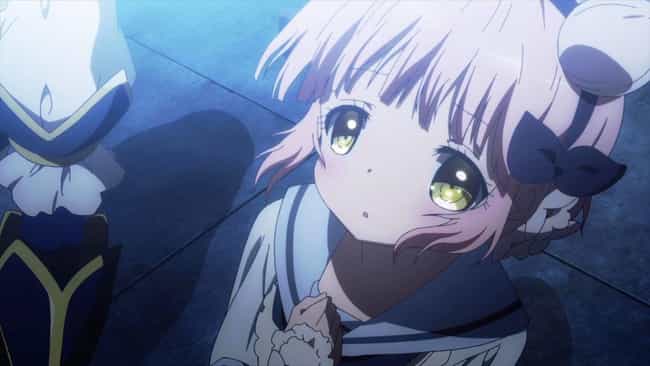 Magical Girl Raising Project is the most popular game for young girls in N-City. However, being able to play as a magical girl is nothing compared to the real thing. After receiving a notice from the mobile game, Koyuki Himekawa suddenly becomes a real magical girl and is off to help make the world a better place. Known as Snow White and wearing an adorable costume, Koyuki feels as though this is a dream come true. But when the admins decide that they want to reduce the number of magical girls, things begin to grow serious and dark. Whoever gathers the least amount of Magical Candies will lose their powers, but it seems as though that won't be the only thing they lose. Almost a spitting image of Magi Madoka, this series has the same outline of being ridiculously adorable while also being incredibly dark. If you like the misleading type of show that follows a similar formula, this is a great follow up.

Is this a great next watch?
see more on Magical Girl Raising Project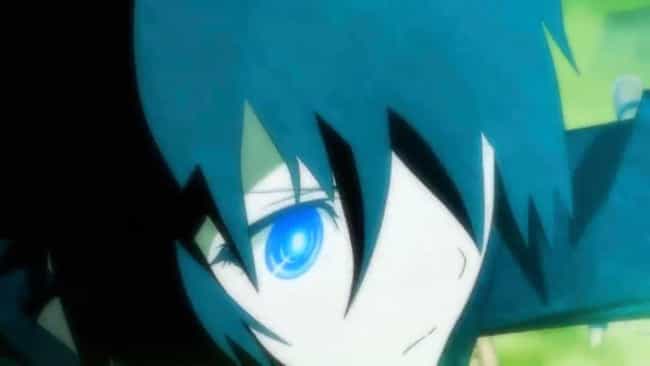 After meeting a very shy girl named Yomi Takanashi, Mato Kuroi is determined to make friends. The two don't seem to have a lot in common until Mato recognizes the keychain on her phone. From there, it seems like a lovely friendship is about to bloom. However, there is a parallel world where both girls play a very important role. Mato is known as Black★Rock Shooter while Yomi is Dead Master. What happens in this other world seems to blur into the happenings of this one. What fate has in store for them will be incredibly hard, if not impossible. Much like Magi Madoka, this series has everything to do with young girls being placed in positions that will require them to give their all.

Is this a great next watch?