Anime Underground The 13 Best Anime Like Recovery of an MMO Junkie

71 votes
22 voters
13 items
List Rules Vote up the anime you'd suggest for fans of Recovery of an MMO Junkie.
Recovery of an MMO Junkie debuted in Winter 2017, and it was met with some serious love from the anime community. Not only is it an adorable rom-com about two people finding love through video games it's also one of a small handful of anime that actually features adult protagonists.
Are there great anime like Recovery of an MMO Junkie to watch when you're finished? Absolutely! If you loved MMO Junkie for its rare focus on the lives of adult characters, you should put Wotakoi or ReLife on your list. If you were more captivated by the idea people's real lives merging with virtual ones, No Game No Life might be a new favorite. If you're interested in the struggles of the socially awkward, try Watamote. Whatever your interests, there's something on this list for you.
If you've seen any of the anime described below and think that they're a good next watch, vote them up to help out fellow fans.
Ranker may collect a commission from links on this page. Prices & inventory are accurate as of publish date.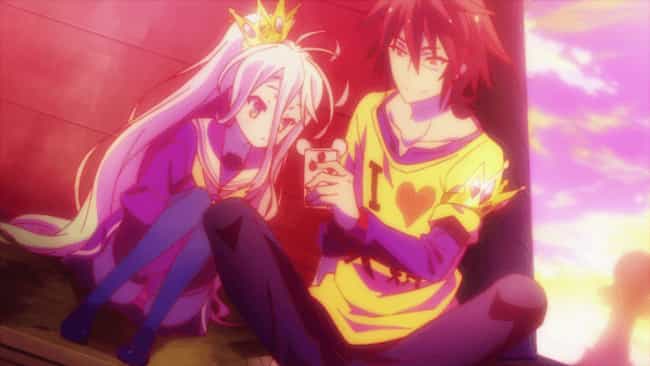 No Game No Life takes the premise of Recovery of an MMO Junkie and runs with it in a completely different direction. Shiro and Sora are geniuses when it comes to gaming, but utterly incompetent when it comes to socializing. Where Moriko uses gaming to begin making a slow return to the pleasures and pains of reality, Sora and Shiro thrive in a new world where everything is determined by gaming. Though their paths are different, Moriko, Sora, and Shiro both move from being socially isolated gamers to making real connections with other people who appreciate their true selves.

Is this a good next watch?
see more on No Game No Life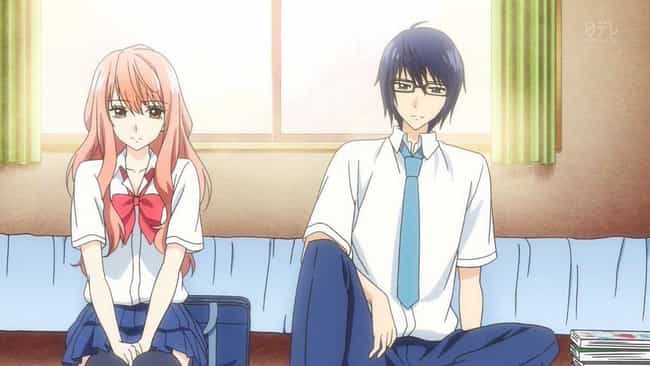 Hikari Tsutsui is a nerdy loner who prefers anime and video games to reality. When he meets his classmate Iroha Igarashi, he doesn't expect her to be an exception to this - in fact, she's everything that Hikari thinks he doesn't like in real life girls. It turns out that Iroha is actually a lot nicer than Hikari expects her to be, and the two begin to form a genuine relationship. Like MMO Junkie, this show takes a socially awkward otaku who has more or less given up on enjoying life and gives them the opportunity to spread their wings a little bit.

Is this a good next watch?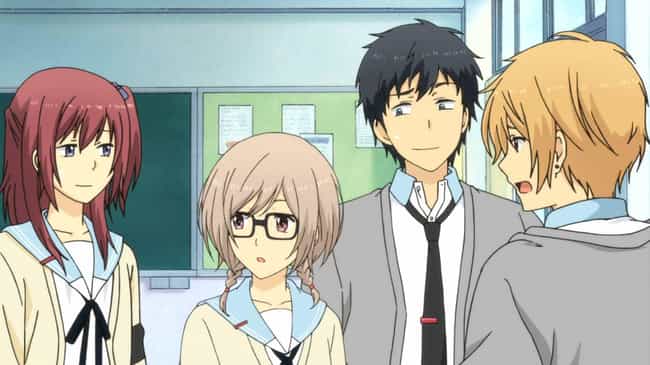 After a terrible experience involving a coworker taking her own life, 27-year-old Arata Kaizaki has given up on the corporate world and is working odd jobs to make ends meet while lying about his position. When he gets the opportunity to act as a test subject for an unusual project - he will be transformed into a younger version of himself and relive a year of high school - he jumps at the chance. Though Kaizaki's reasons for leaving the corporate arena are explored in more detail than Moriko's are, both of them leave their "real" lives behind in order to indulge in a form of escapism that leads to some level of healing.

Is this a good next watch?
see more on ReLIFE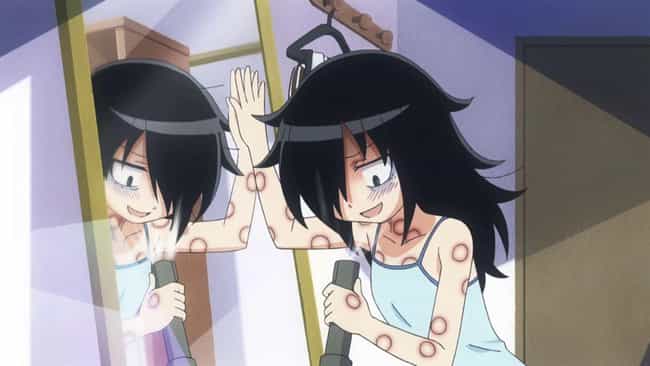 If you want to dig really, painfully, aggressively, and deeply into the social awkwardness that Moriko suffers from in MMO Junkie, check out WataMote: No Matter How I Look at It, It's You Guys Fault I'm Not Popular! Tomoko Kuroki is so paralyzed by social anxiety that she can't even speak to her classmates, let alone make friends with them. She tries things like forgoing showers to make her hair shiny and copying moves out of dating sims - and as you may have guessed, these tactics get her absolutely nowhere. If MMO Junkie's take on social issues was just a little too heartwarming for you, try WataMote.

Is this a good next watch?
see more on WataMote: No Matter How I Look at It, It's You Guys Fault I'm Not Popular!