Anime Underground The Best Anime Like Sarazanmai

32 votes
8 voters
13 items
Being in 8th grade is already a strange time in anyone's life, but could you imagine being turned into a Kappa during all of it? Kazuki Yasaka and his friends Toi and Enta have been physically changed by an entity named Keppi after accidentally breaking a statue of a Kappa. Keppi needs the boys in order to fight Kapa-zombies that threaten his home of the Kappa Kingdom, but it certainly isn't an easy task. In order to do this, the boys must create a sound known as "Sarazanmai," but need to be in harmony with one another in order to create it. Since neither of the boys seems to be able to do this at first, it's going to be a long journey getting back to their human form.
If you're looking for anime like Sarazanmai, you've come to the right list! Shows like Is This a Zombie? portray characters being randomly turned into a strange being and having to fight against an unknown foe. Others, like Tsuritama, show us the supernatural in the form of water and friendship. Whatever you choose to watch from this list is bound to be an excellent choice.
Vote for the best anime recommendation like Sarazanmai to let us know which ones were your favorite!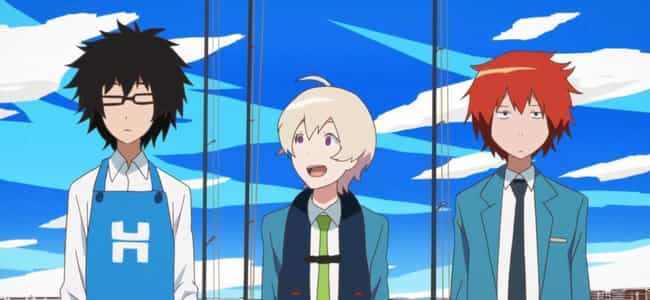 Due to his grandmother's job, Yuki Sanada often has to move around, never really getting any social interaction. It's because of his closed-off life that he's socially awkward to such an extent that he'll pass out from the exertion of talking to people. Abandoning hope that he'll ever truly make friends, Yuki doesn't expect things to really change when he moves to Enoshima. Things change when he meets the self-proclaimed alien named Haru who carries around a fishbowl and water gun. What sort of strange journey will these unexpected friends face? Tsuritama is a perfect follow up to Sarazanmai because it has a lot of the oddball humor and supernatural elements that make both so enjoyable to watch.

Is this a great next watch?
see more on Tsuritama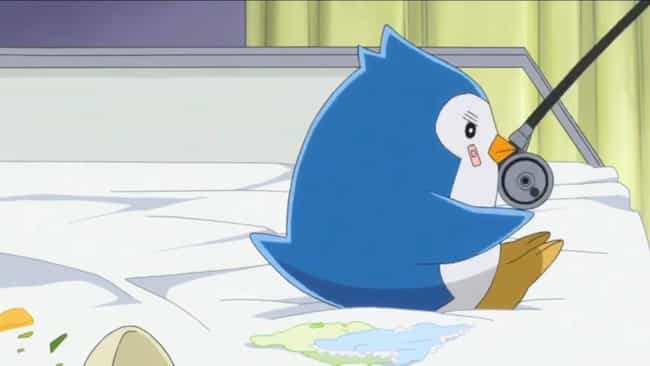 Kanba and Shouma have never had an easy life; with both their parents gone, they are the ones soley responsible for their younger sister, Himari, who is extremely sick. With her health staying consistently bad, she's given one day outside of the hospital for a sense of normalcy. Taking her to the aquarium to celebrate her newfound freedom, the brothers are horrified when she collapses. By some miracle, a penguin hat magically cures her, but with a price. Now an entity lives inside her body and, for the price of keeping her alive, has asked the boys to retrieve the "Penguin Drum." Their journey will be full of twists and turns as they learn multiple shocking truths about their own past. With the similarity of a strange creature asking young boys to go out on a mission, Mawaru Penguindrum has a lot to offer like Sarazanmai does.

Is this a great next watch?
see more on Mawaru Penguindrum
Welcome to Irabu's Office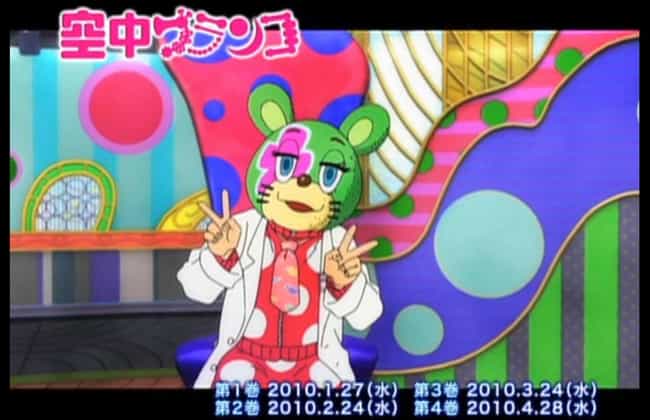 If you want something colorful that offers a different kind of story like Sarazanmai did, then consider adding the bright and strange Welcome to Ibaru's Office to your watch list. The series follows the various patients that visit the psychiatric ward at Irabu General Hospital. Despite the strange advice given by the head doctor, Dr. Ichiro Irabu, everyone always ends up getting prosperous results, healing themselves of their troubles. From gangsters afraid of sharp objects to trapeze artists who are afraid to sleep after falling, you'll run into plenty of interesting characters throughout this series that will really stick with you long after it's over.

Is this a great next watch?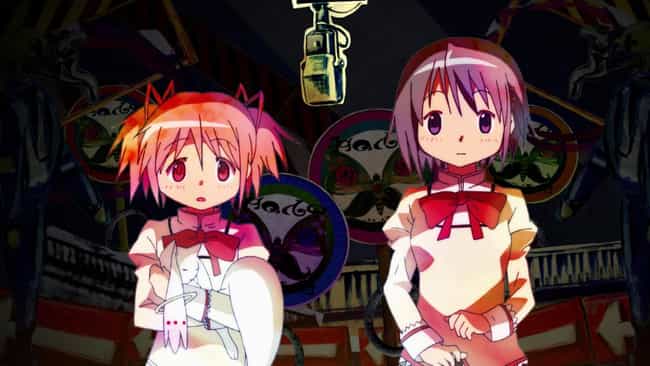 Most anime fans have heard of the ever-popular Puella Magi Madoka, but if you've never seen it, it'll be a perfect excuse to watch it after seeing Sarazanmai; the plot of a strange creature giving a group of children a very specific task will certainly parallel between the two. Madoka Kaname has been given the chance of a lifetime by the strange creature, Kyuubey, to become a magical girl in exchange for one wish; a wish that could be anything she desired. However, the strange transfer student, Homura Akemi, continues to get in the way of Madoka making such a contract. As the series goes on, the horrifying reality of what it really means to be a magical girl is revealed.

Is this a great next watch?
see more on Puella Magi Madoka Magica