Anime Underground
The Best Anime Like SSSS. GRIDMAN

67 votes
26 voters
13 items
List Rules Vote up the best anime for fans of SSSS. Gridman to watch next.
With the Fall 2018 season came SSSS. GRIDMAN, an anime remake of the 1994 tokusatsu series, Gridman the Hyper Agent. Created by the renowned Studio Trigger, this is a fun new show whether you're into old school live action monster shows or just enjoy action-packed mecha anime. It tells the story of a young boy named Yuta Hibiki who is suffering from amnesia. While he can't remember anything about his life, he can hear Gridman, a robotic voice from inside of an old computer, trying to tell him about his true destiny. When he's sucked into the computer to fight a monster, his life is changed forever.
If SSSS. GRIDMAN is one of your favorite shows of the season, you're probably on the lookout for something similar. Anime like SSSS. GRIDMAN come in a variety of forms. Some, like Garo: The Animation and Godzilla: Planet Of The Monsters are also anime based on live-action tokusatsu shows. Others, like A Certain Magical Index and The Big O, share themes like amnesia and destiny.
Which anime is right for you will depend on what attracted you to SSSS. GRIDMAN. Vote and let the world know which anime you think other fans of the show should be watching too.
Ranker may collect a commission from links on this page.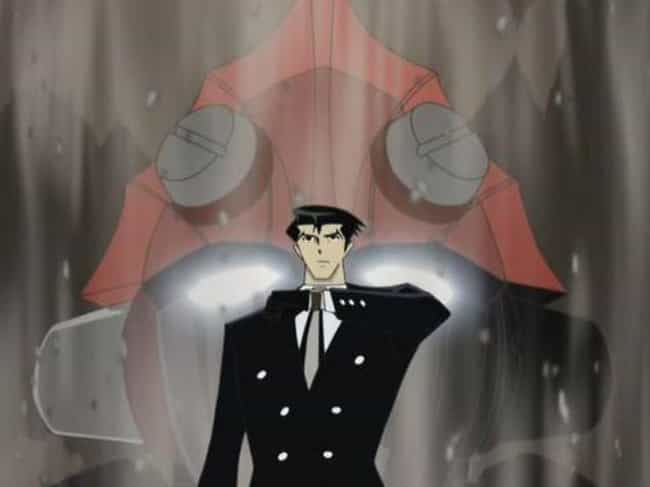 Though far darker in tone, The Big O has some important similarities to SSS.Gridman. Paradigm City is suffering from collective amnesia, and it's up to Roger Smith to help his city recover its lost past - and of course, he does this with the help of an impressive mecha. Yuta Hibiki's own amnesia marks the first episode, but after that the whole town appears to have forgotten major events that just recently put them in danger. To combat that danger, Yuta must use - you guessed it, a mecha.

Is this a good next watch?
see more on The Big O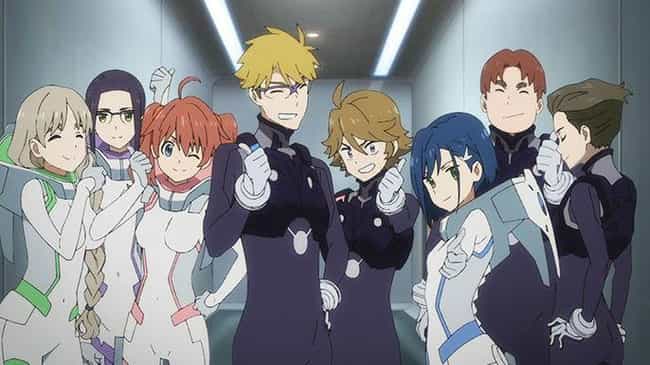 Darling in the FranXX is also produced by Studio Trigger, so it's no surprise that it has some things in common with SSSS. GRIDMAN. Both shows involve teenagers piloting mecha to defeat kaiju, and both feature boys with amnesia that's cloaking a larger destiny. Also, while the art style is not exactly the same, both are immediately recognizable as Trigger productions.
Is this a good next watch?
see more on Darling in the Franxx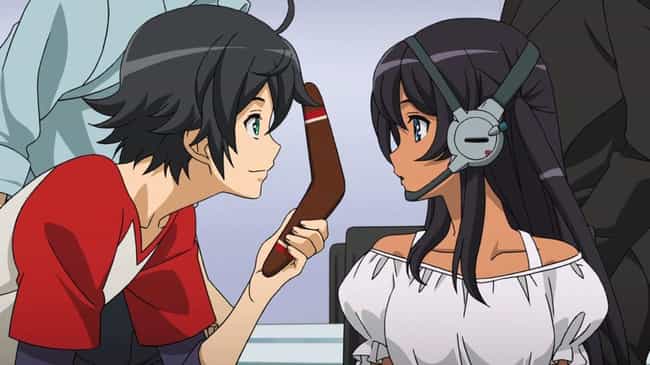 Manatsu Daichi is a seemingly ordinary high schooler who comes across a strange round rainbow that he can't explain or identify. But the rainbow triggers some long forgotten memories about the mystery behind his father's demise, and some weird encounters he's had with two other kids. With these memories swirling around in his mind, he ends up battling alien enemies from Uranus. Like Daichi, the protagonist of SSSS. GRIDMAN lacks clear memories of his past, but ends up getting pulled into a terrifying and epic battle that's somehow connected to who he truly is.

Is this a good next watch?
see more on Captain Earth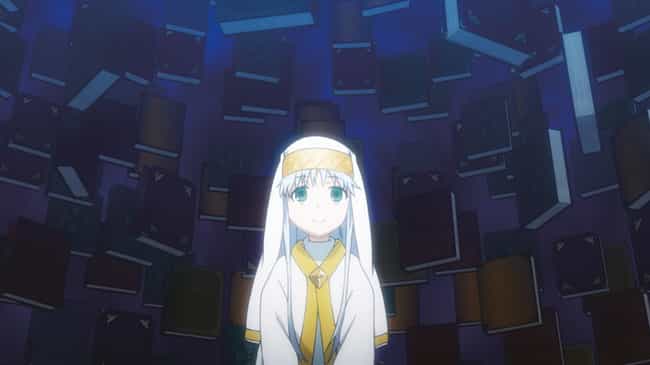 Index Librorum Prohibitorum has almost no memories of her life prior to the beginning of A Certain Magical Index. The one thing that she does remember is the contents of 103,000 magical grimoires, which she can recall in exact detail. Her amnesia hides a greater destiny - one that she drags others into. Yuta Hibiki of SSSS. GRIDMAN doesn't remember anything about his life prior to the start of the series - all he knows is that he has a strange and important destiny, and it has something to do with a mechanical being called Gridman.

Is this a good next watch?
see more on Certain Magical Index