Anime Underground
15 Anime Fans of Star Wars Will Enjoy

Updated April 4, 2019
181 votes
67 voters
3.8k views
15 items
Do you love Star Wars, or know someone who does? If you answered yes, and you also love anime, you may be looking for an anime like Star Wars. While there's nothing that can exactly replicate the experience of George Lucas' legendary space opera, there are actually some great anime that have a lot in common with the series.
Some anime for Star Wars fans take place totally or partially in outer space, so if you love the movies for their otherworldly nature, you may also like Cowboy Bebop, an anime that's just as renowned as Star Wars is, which follows a crew of bounty hunters as they chase their next big payday around the universe. If you aren't bothered about the setting but want something else with an expansive and intricately designed world, you can always give One Piece a whirl. Want to see anime lightsabers and force-like powers passed on to someone who never expected to get them? Watch Tenchi Muyo. No matter what you love about Star Wars, there's an anime to meet your needs.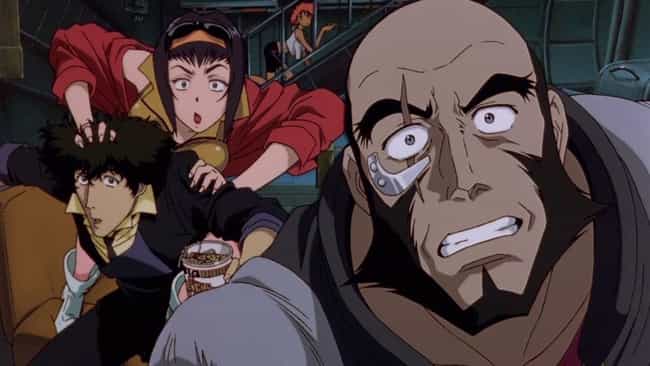 Whether or not you like Star Wars, you should still check out Cowboy Bebop at some point in your life. But if you do appreciate George Lucas's films, you may want to bump it up a few notches on your to-watch list. That's because both series feature a ragtag group of misfits who are traveling through space. While most of the characters in Star Wars are out to defeat some evil organization or another, Han Solo is a drifter who is searching for his next big payday - which means that he'd fit in perfectly with the bounty hunters of the Bebop crew.
If you want to see an anime that's basically a bunch of different versions of Han Solo going on adventures together, you can't lose with Cowboy Bebop.
Is this a good next watch?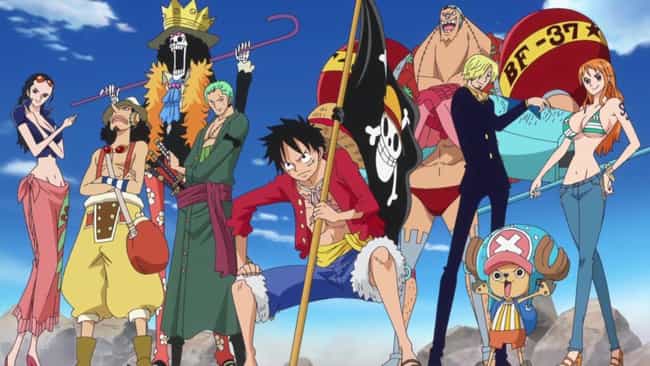 One of the coolest things about Star Wars is how extensive its universe is. For die-hard fans, there's a whole lot more to explore than just the movies. Whether it's video games, novels, or TV shows, there are countless avenues to explore its world. What's more, there's a massive cast of characters, all of which have different backgrounds, goals, and personalities.
The only other anime that can truly be said to match Star Wars in terms of the complexity of its world is One Piece. At nearly 1000 episodes long - not to mention the original manga, the spin-off movies, and more - One Piece has a wide range of finely developed characters, multiple societies with their own political circumstances, and countless storylines that can easily keep you entertained for years. If you love Star Wars for its expansive universe but are looking for another world to dive into, try One Piece.
Is this a good next watch?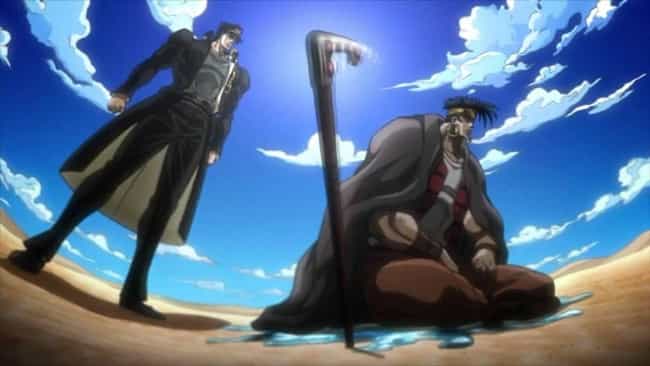 JoJo's Bizarre Adventure might not seem like an obvious choice - after all, it's known for being one of the weirdest shows in anime history, and it features characters who can do things like transform into pieces of paper or control radio transmission towers from where they're trapped inside. But hey, it's not like Star Wars isn't weird - it has a little green man who dispenses life advice and a giant dog man who is smarter than his human partner.
The two series have more in common than just their quirkiness, however. Both of them are family sagas. The history of the Joestar family is every bit as integral to JoJo's Bizarre Adventure as the Skywalker family's background is to Star Wars.
Is this a good next watch?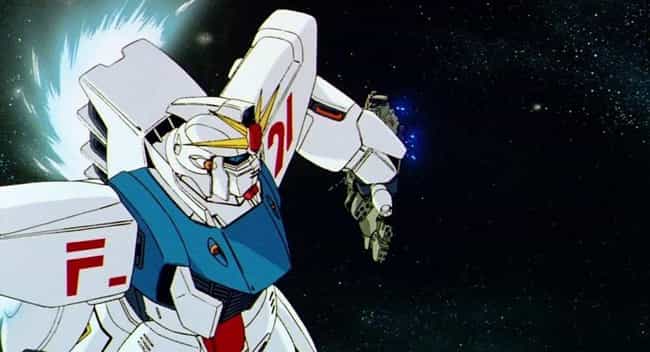 The Gundam franchise is probably just as important to Japanese pop culture as Star Wars is in America. It has influenced countless other shows that came after it, and is an integral part of anime history. If you're into anime, you should probably watch at least one Gundam series at some point in your life. This is especially worthwhile if you're a Star Wars fan. That's because like Star Wars, Mobile Suit Gundam focuses on interstellar warfare. While Gundam goes a whole lot deeper into the nitty gritty political details than Star Wars does, the human drama is every bit as compelling, and the fight scenes are every bit as exciting.
Is this a good next watch?