Anime Underground
The Best Anime Like The Helpful Fox Senko-san

Updated April 25, 2019
394 votes
188 voters
6.4k views
13 items
Slice of life anime series that feature strange and unusual creatures are becoming more and more popular these days. Can you blame them? These odd couplings tend to give you the best view at an unusual life that somehow mirrors our own perfectly. The Helpful Fox Senko-san is one of many in this genre to show us just how great life could be with an odd fox girl that only wants to help; if that is indeed what she's doing. The salaryman, Nakano, lived a relatively boring life full of nothing but work and exhaustion before Senko-san came into his life. Now, she's made it her mission to take care of him however she can, which will typically end in humorous antics you can only imagine.
Thankfully, there are plenty of series with a similar premise that will definitely fill you with joy to watch. Shows like Konohana Kitan are full of fox girls, if that's your primary focus while showing us what the spirit world is like. Other popular titles, like Miss Kobayashi's Dragon Maid, show how the supernatural and unreal may just fit into your everyday life more than you could have ever imagined. With so many great titles to choose from, it's hard to know where to start.
Here are thirteen recommendations for anime like The Helpful Fox Senko-san that are sure to delight. Vote up for your favorite series!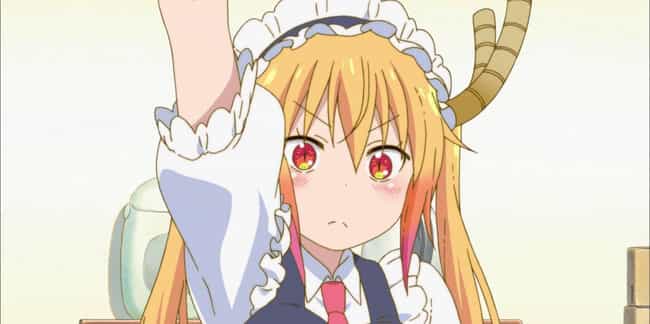 The strange combination of a dragon and a maid would typically be unthinkable, but Tooru somehow makes it work. When the unsuspecting Kobayashi opened her door one morning, she was startled to find the giant head of a dragon staring back at her. After transforming into an adorable maid, Tooru explains that Kobayashi actually invited her to stay; a drunken event, to be sure. Despite having only a vague recollection of this, she decides to keep good on her word and take Tooru in. Now the two live together, but every day is a struggle for a creature trying to pass as a human maid. Just what kind of antics will Tooru get into? If you love slice of life series with a focus on comedy, like The Helpful Fox Senko-san, Miss Kobayashi's Dragon Maid is an absolute must see.
Is this a great next watch?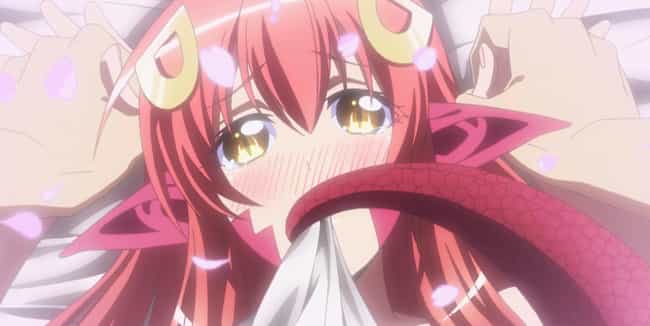 A harem anime about what the everyday life with several monster girls would be like, Monster Musume is an ecchi comedy you'll definitely like if you enjoyed The Helpful Fox Senko-san. With Japan being the first country to start integrating non-human creatures into society, an exchange program has been set up in hopes to help both societies learn about each other. Kimihito Kurusu, a young man who lives alone, wasn't expecting for this program to have anything to do with him until the Lamia, Miia, showed up at his door by mistake. Thinking that he would become her new exchange home, Kimihito doesn't have the heart to turn her down. Thus begins his life with monster girls that just seem to continuously show up at his doorstep.
Is this a great next watch?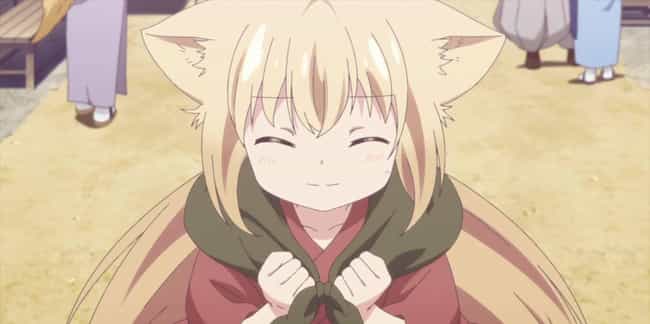 The young fox girl, Yuzu, is finally getting to live out her dream as an attendant at the popular hot springs inn, Konohanatei. The only trouble is, Yuzu has never worked in such a high-end place before. With very little skills to her name, she'll find out just how difficult the everyday grind is. However, the guests of Konohanatei are very special and each one has an important story to tell. The tales that come through the inn's doors will steal your heart and stay with you long after. If you love cute fox girls, as seen in The Helpful Fox Senko-san, and the humor they can bring, you'll love Konohana Kitan.
Is this a great next watch?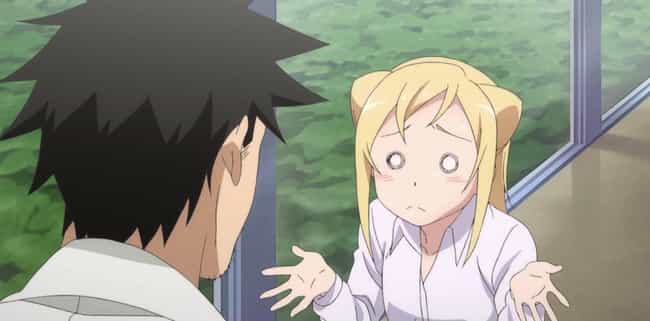 Tetsuo Takahashi is a high school biology teacher with a fascination for the half-human, half-monster creatures known as "Demi." Everything about their daily lives is interesting to him, despite them having been integrated with human lives for a while now. Taking it upon himself to find out more about them, he begins interviewing a few of his known Demi students, starting with the energetic vampire Hikari Takanashi. The series is all about his care for these individual girls and how he learns about their everyday lives as creatures thought to be the stuff of myth and legends. The Helpful Fox Senko-san gave us a look at the everyday life of a regular human living with an ancient fox girl, but Interviews With Monster Girls will give you a whole other perspective.
Is this a great next watch?