Anime Underground
The 13 Best Anime Like The Quintessential Quintuplets

Updated June 14, 2019
2.3k votes
882 voters
36.1k views
13 items
List Rules Vote up the best anime for fans of The Quintessential Quintuplets.
If you like The Quintessential Quintuplets, one of the hottest anime of the Winter 2019 season, you're probably looking for something along the same lines to continue the experience. The anime follows Fuutarou Uesugi as he tries his hardest to convince the five identical Nakano sisters to let him tutor them. Why is he so desperate? At first, it's because he's broke and needs the job, but over time, he starts to actually get invested in their educations - and in their lives. These five girls aren't accepting at first - actually, they do everything in their power to drive him off - but over time, they start to form some real bonds with him. Though a harem rom-com with a little bit of fan service, this anime also features a compelling plot and some good character development.
Is there other great anime like The Quintessential Quintuplets? Absolutely. A few, like We Never Learn and The Royal Tutor, have almost identical premises, so if you like the one you'll probably like the other. Others, like Nisekoi and Saekano, exist in the same genre without having nearly identical stories. There are even a few shows that belong to different genres but share one or two things in common, like Osomatsu-san, which might be worth your time if you like stories about multiple siblings. No matter what your tastes are, there's an anime similar to The Quintessential Quintuplets for you to enjoy.
Which of these anime do you think are the best The Quintessential Quintuplets recommendations? Vote them up to let the world know what you think.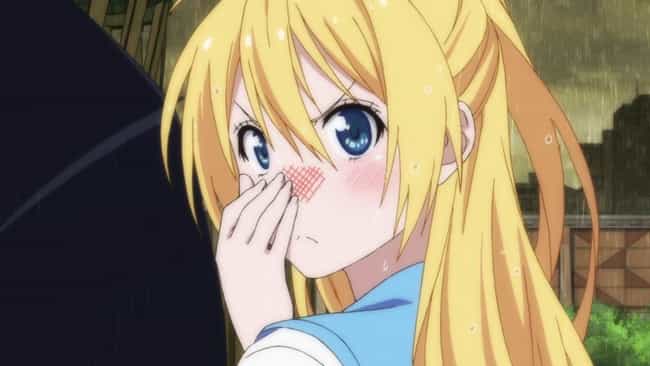 If you're a fan of The Quintessential Quintuplets, you probably appreciate harem romcoms with a light sprinkling of fan service and a side of an actually compelling story. Take this concept, subtract studying and add the yakuza and you get Nisekoi. Nisekoi follow Raku Ichijou, heir to a powerful yakuza family, as he tries to figure out which girl he made a childhood promise to, and develops close friendships with each of the adorable contenders.
The other thing that the two shows have in common is that the main male character actually does have a relationship with one of the girls - though which girl Fuutarou will go for is not yet clear.
Is this a good next watch?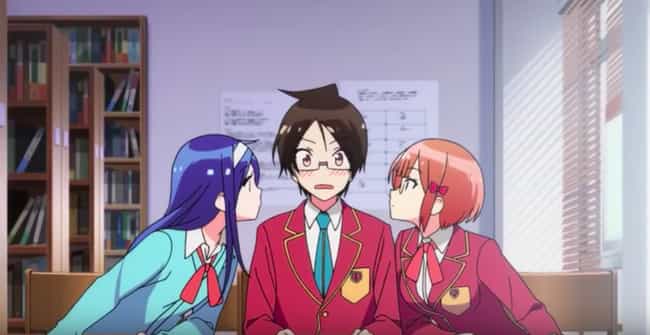 We Never Learn won't air until the Spring 2019 season, but its story is so similar to that of The Quintessential Quintuplets that it's impossible to leave it off this list. Nariyuki Yuiga comes from a poor family, and won't be able to attend university without some serious help. To make his dreams come true, he applies to earn a scholarship that will pay for his college tuition. Though he does win, one condition is that he has to tutor the other finalists, both of whom are really good at one subject, and really terrible at another one. This is easier said than done, especially since both of them are dead set in pursuing careers based around the skills they don't have.
Both shows are rom-coms about a boy who finds himself tutoring adorable but challenging girls due to financial problems - it's hard to get more similar than that.
Is this a good next watch?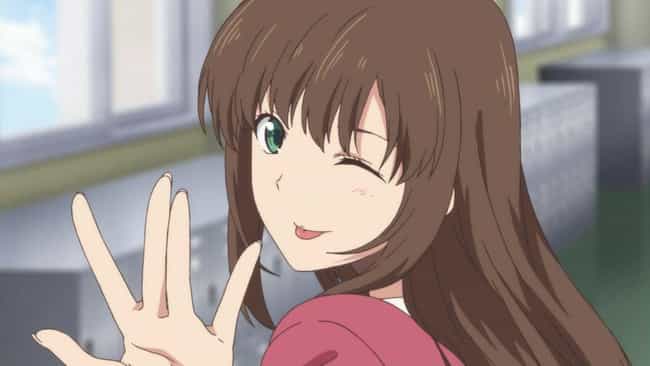 Domestic Girlfriend and The Quintessential Quintuplets both aired during the Winter 2019 anime season. Because they share some major themes, the two are often discussed at the same time. While Domestic Girlfriend has a darker and more serious tone, both of them deal with a teenage boy who ends up forging relationships with sisters and ultimately having to choose between them.
Is this a good next watch?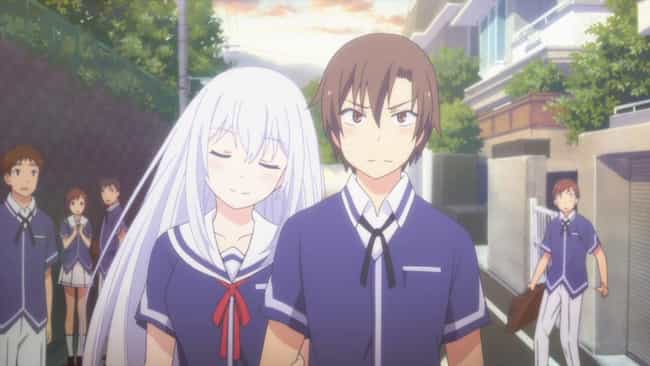 After his parents' divorce, Eita Kidou becomes firmly convinced that romance is a waste of time. Instead, he spends all of his time studying to get into medical school. For this exact reason, Masuzu Natsukawa asks him to pretend to be her boyfriend so that people will stop confessing their love to her. He refuses at first, but blackmail changes his mind. Fake dating has unforeseen effects - including attracting the attention of other girls who also vie for his affection. While the plot of Oreshura isn't identical to that of QQ, the harem set-up with a serious, studious boy at the center will feel familiar to fans of the show.
Is this a good next watch?