Anime Underground
The 13 Best Anime Like Violet Evergarden

Updated May 31, 2019
821 votes
342 voters
12.5k views
13 items
List Rules Vote up the best anime recommendations for fans of Violet Evergrarden.
If you've been keeping up with some of the new anime series dropping on Netflix, you've probably seen Violet Evergarden a few times. The gorgeous anime has grown in popularity for a beautiful story and even won the Best Animation selection in Crunchyroll's 2019 Anime Awards. Following the story of a young girl, just discharged from the military and fresh from war, Violet Evergarden has never known a peaceful world. Being trained as a killer her entire life, she struggles with even understanding some of the most basic emotions. Thanks to her Major, she receives a job at CH Postal Services as an Auto Memory Doll, working to write letters for the public. However, longing to meet the Major again, the person who matters most to her, Violet is stuck learning to convey the letters of her clients' while trying to understand her own.
If you're looking for recommendations for Violet Evergarden, we don't blame you; beautiful anime is always a must on an otaku's list after all. There are plenty of series that have both heartwrenching storylines or bring your eyes the same pleasure of watching elegant animation such as The Ancient Magus' Bride, Izetta: The Last Witch, and Full Metal Alchemist. Vote up your favorite anime like Violet Evergarden to let us know which ones you liked the most. Comment to let us know what series you wish had made the list!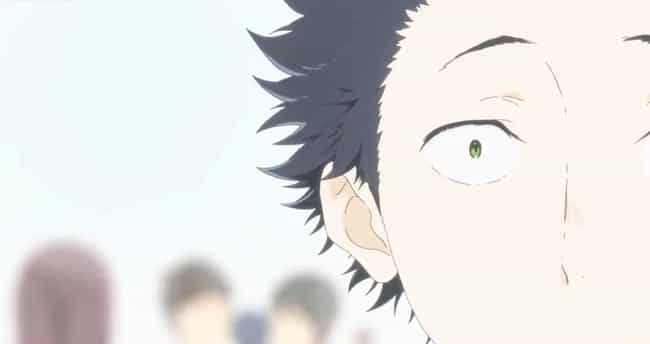 Looking for a beautiful romance full of misfortune? A Silent Voice is the perfect series to watch after Violet Evergarden for its similar theme in love. Shouya Ishida was always a troublemaker as a child due to being incredibly bored. When a deaf student transfers to his class, he and his friends constantly bully her to pass the time. After being confronted and outed for harassing Shouko Nishimiya, Shouya is the only one to be blamed and is made a social outcast. In his later years, he tries to make up for the horrible things he did to Shouko, now realizing how awful it is to be on the outside. Is there a way these two can ever make amends?
Is this a great next watch?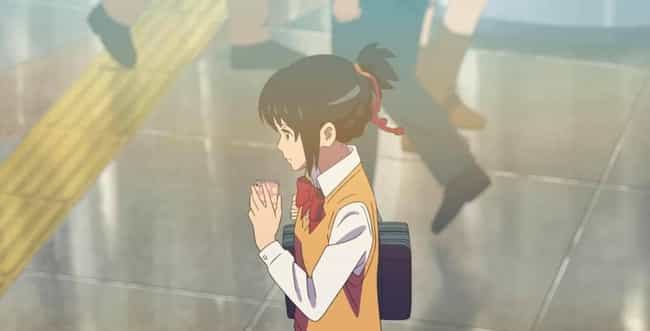 Violet Evergarden was a beautiful story that had a hint of romance that captivated audiences with gorgeous animation. The movie Your Name is very similar in the same respect, despite being very different in terms of story. Mitsuha Miyamizu lives a rural life in the countryside, but longs for a life very different of her own; one with the hustle and bustle of the city. Meanwhile, Taki Tachibana is living that exact busy life with a wish for things to slow down. Their story begins when one morning they've woken up in each other's bodies! Now they must work together to realize the reasoning for this strange phenomenon and perhaps discover a greater purpose in the long-run.
Is this a great next watch?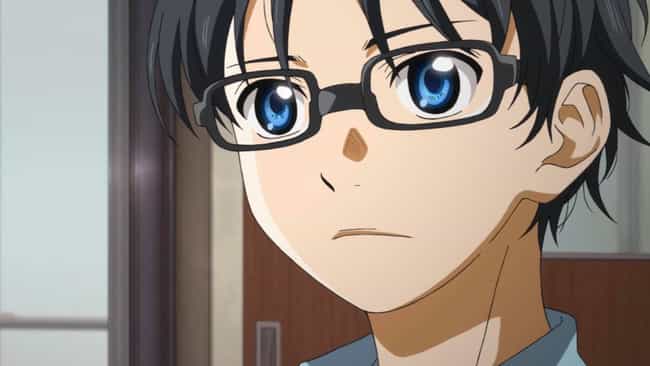 If you really want to make yourself cry, or just watch a really pretty anime, consider watching Your Lie in April after Violet Evergarden; both of them have the very same attributes that will leave you sobbing on the floor. Despite being a piano prodigy, Kousei Arima has been avoiding music since his mother's untimely death. Despite trying to live a normal life without the love of music, he meets a gifted violinist named Kaori Miyazono, who desperately needs a partner. Convincing him to work with her, he'll have to confront his past and learn to love music again in order to move forward.
Is this a great next watch?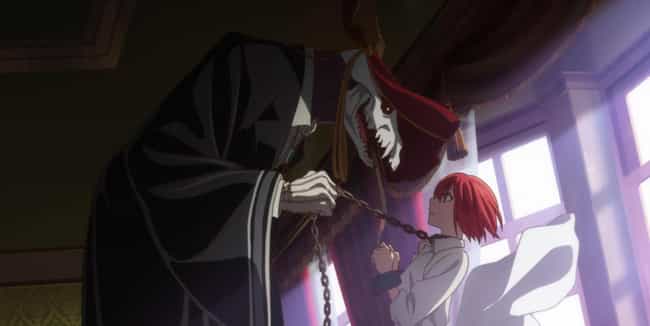 15-year-old Chise Hatori has given up on her life, being unwanted for most of it. In a desperate act, she sells herself and is picked up by a tall man in an unusual mask. Elias Ainsworth has the head of a strange animal skull and takes in Chise for being a "Sleigh Beggy," a rare person with incredible magic abilities. Being a powerful magus himself, Elias will help Chise with her potential as a magic user; a feat that must be done soon, as creatures like her, often don't live for very long. A budding romance and gorgeous story about finding your place in the world, The Ancient Magus' Bride is just as bright and beautiful as Violet Evergarden.
Is this a great next watch?