Anime Underground The Best Anime Like We Never Learn: BOKUBEN

35 votes
16 voters
13 items
We Never Learn: BOKUBEN, also known as We Never Learn and Bokutachi wa Benkyou ga Dekinai is one of the hottest new anime to come out of the Spring 2019 season. Nariyuki Yuiga is a hardworking student from a poor family whose goal is to win a prestigious scholarship that offers a full ride to university. He's offered the scholarship on one condition - that he tutor Rizu Ogata and Fumino Furuhashi. At first, he has no idea what he can possibly teach these brilliant girls, but he learns that neither one wants to go to school for the area they excel in - instead, they want to study an area they have no talent for at all. If you're a fan of the show, you might be looking for anime like We Never Learn: BOKUBEN. If so, this list will help guide you toward your next great watch.
Some anime similar to We Never Learn have premises that are nearly identical - if you're looking for a show about a tutor dealing with challenging female students who he experiences romantic tension with, you should check out The Quintessential Quintuplets. If you're looking for a show that doesn't necessarily follow the same plotline but features a similar vibe, you should try out My Mental Choices Are Completely Interfering With My School Romantic Comedy or Nisekoi. Whatever your tastes, there's something fun on this list for you.
The Quintessential Quintuplets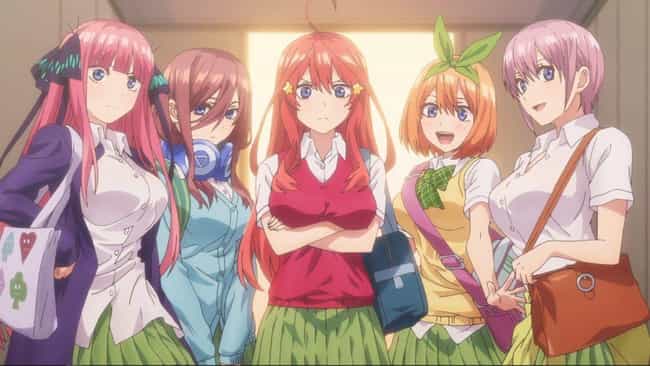 The Quintessential Quintuplets is probably the closest that you can get to We Never Learn without literally just watching it twice. Both shows revolve around a hardworking and studious young man who is obligated to become a tutor in order to pay for expenses that his impoverished family can't possibly cover. Both series feature beautiful girls whose assets are emphasized through fan service, and both focus on the growing relationship between the tutor and his charges. The biggest difference is that while the quintuplets resist Futaro's help and are fairly poor students, Rizu and Fumino appear to genuinely want Nariyuki's assistance.

Is this a good next watch?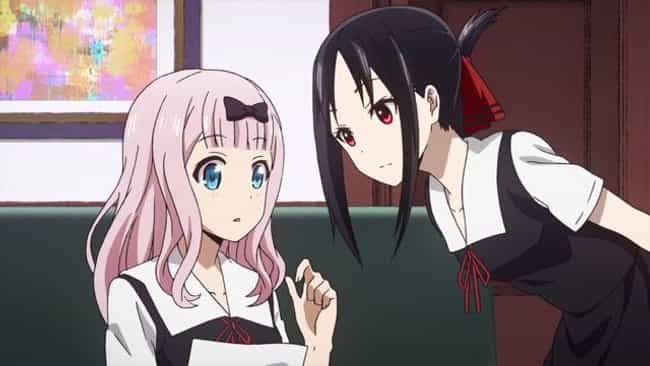 If you're looking for another anime that puts intelligent characters in awkward romantic situations, but are looking for something that focuses a little bit more on its brilliant characters' interior monologues, try Kaguya-sama: Love Is War. This anime is essentially what you'd get if the two genius girls from We Never Learn were romantically interested in each other.
Kaguya Shinomiya and Miyuki Shirogane are members of the student council who are known for both their attractiveness and their intelligence. The two are madly in love with each other, but neither is willing to admit to those emotions. Instead, they use their wits to try and goad the other into confessing first. It's a hilarious and charming anime that you'll almost certainly like if you like We Never Learn.

Is this a good next watch?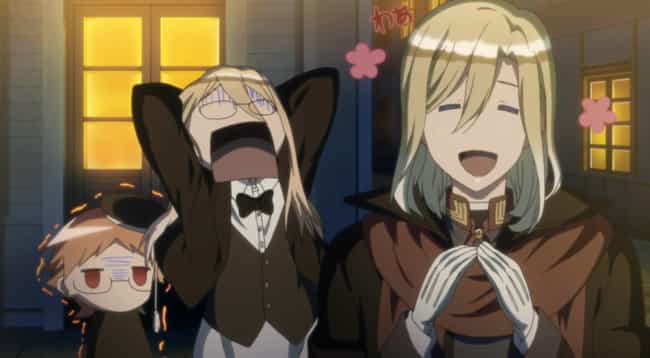 The Royal Tutor is basically We Never Learn for viewers who would prefer if the students were male. Heine Wittgenstein's job is to prepare the king's four sons to take on positions within the monarchy. This task is far from easy - whether the princes are incompetent, uncooperative, or a combination of both, each one of them presents a new reason for Heine to develop a headache. The series treads into more serious territory than We Never Learn is expected to, but the premise is remarkably similar.

Is this a good next watch?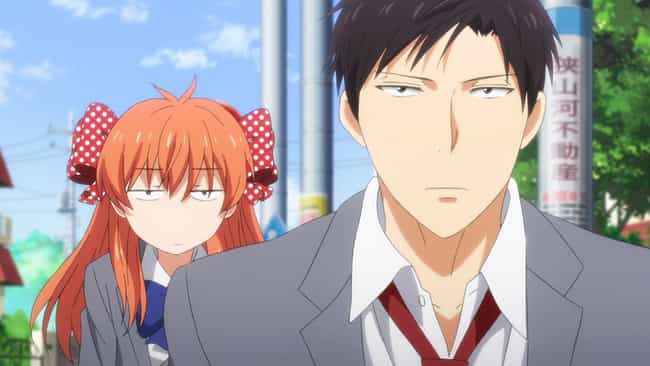 Monthly Girls Nozaki-kun and We Never Learn have one key thing in common - both of them center on a person with well-rounded but average abilities helping someone with extreme talent in one area but total incompetence in another area to achieve their goals. While Nariyuki is trying to help Rizu and Fumino be accepted into colleges that focus on areas they have no talent for, Chiyo Sakura is trying to help her classmate Umetarou Nozaki navigate basic social interactions. Technically, her job is to be his manga assistant, but more often than not, she's dispensing social advice.
Nozaki-kun may be light on the fan service, but it's still thematically similar to We Never Learn.

Is this a good next watch?
see more on Monthly Girls' Nozaki-kun