Anime Underground 13 Prestigious, Genre-Defying Anime Masterpieces

1.1k votes
390 voters
5.4k views
13 items
Follow
List Rules Vote up the unique anime that can't be distilled to a single, conventional genre.
The text flashing in the background of the title sequence for Cowboy Bebop boldly declares the show "becomes a new genre itself." While the series certainly delivers on this lofty promise, it's not the only anime worthy of the distinction.
There's a whole world of unique anime that can't be easily classified as shonen, harem, or one of the style's numerous other genres. These singular series cover a wide variety of topics, and often have little in common with one another.
While the stories can vary drastically, all genre-defying anime offer multi-layered viewing experiences that could never be perfectly replicated in another medium.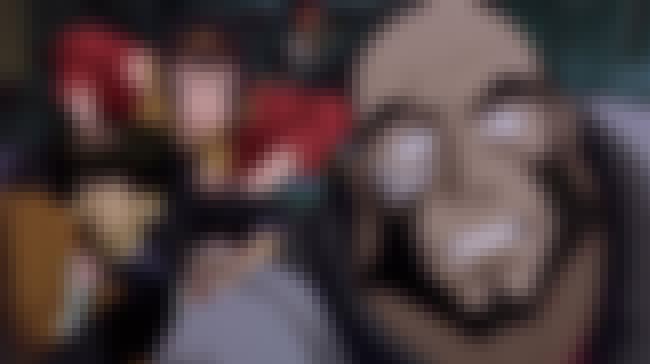 Prior to the show's release in 1997, the creators of Cowboy Bebop were certain they were unleashing something Earth-shattering into the world. Their conviction spurred them to hide a declarative manifesto in the anime's title credits:
They must create new dreams and films by breaking traditional styles. They are sick and tired of conventional fixed style jazz… the work, which becomes a new genre itself, will be called COWBOY BEBOP, will play without fear of risky things.
While this might seem immodest, it's also shockingly accurate. The series abandons typical anime tropes, and instead draws inspiration from jazz and bebop music. This influence carries over into every facet of the show, from the brilliantly crafted soundtrack to the sharp, free-form lines, skewed camera angles, and vibrant colors that comprise the series's art style.
Each episode is referred to as a "session" (furthering the musical theme), and titles are references to specific songs or genres (such as "Toys in the Attic," or "Asteroid Blues"). The result is a show that's absolutely unforgettable; it has carved out a space in the anime canon that no other series can fill.
Also Ranked
#5 on Anime You Wish Was Streaming on Netflix
#48 on The Greatest Animated Series Ever Made
#15 on The Best Anime Series of All Time
#4 on The 100+ Best Anime Intros of All Time

Is this anime unique?
see more on Cowboy Bebop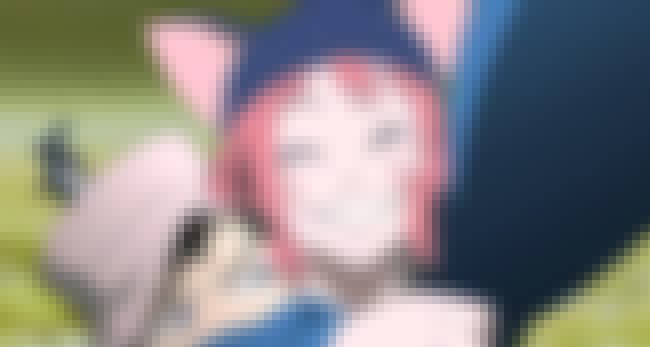 The original season of FLCL is only six episodes long, but its influence has been felt since its debut in 2000. A sixth grader named Naota (AKA Ta-Kun) just wants to live an ordinary life, but his dreams of normality go out the window when he meets Haruko Haruhara.
The Galactic Space Police Brotherhood investigator explodes into Naota's life on a Vespa that defies the laws of physics. Within a few moments of meeting the boy, Haruko clobbers him with a bass guitar, leaving a strangely phallic welt on his forehead.
FLCL offers flashy, minimalist art and unpredictable storylines that to this day feel largely inimitable.
Also Ranked
#24 on 25+ Anime With Great Rewatch Value
#16 on 20 Anime That Can Change Your Life Forever
#1 on The 40+ Trippiest Anime That Mess With Your Head

Is this anime unique?
see more on FLCL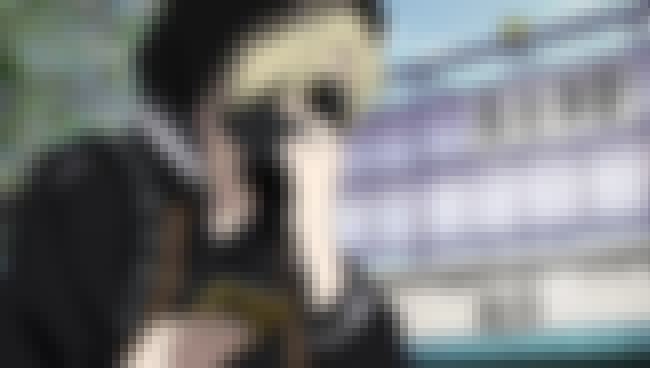 Yuri!!! On ICE cannot be confined to a single genre. The 2016 series could be labeled a sports anime, since the narrative regularly features feats of athleticism and tense competitions. However, Yuri sets itself apart from more conventional series – like Haikyuu!! or Yowamushi Pedal – by having competition take a backseat to Yuuri Katsuki's emotional growth, and his romantic relationship with his coach, Victor Nikiforov.
While this might make the show seem like a romance, it defies the typical romantic anime tropes by centering its focus on a queer love story. Even then, it can't be described as yaoi, as it lacks all the genre-specific tropes that define boys' love series.
Instead of following convention, Yuri!!! On ICE pulls from multiple sources to create a a resonant, character-driven story that depicts members of the LGBTQ community with dignity.
Also Ranked
#39 on 25+ Anime With Great Rewatch Value
#38 on The Best Anime on Crunchyroll
#22 on The Best Sports Manga of All Time
#7 on Anime That Totally Deserve A Second Season

Is this anime unique?
see more on Yuri!!! on Ice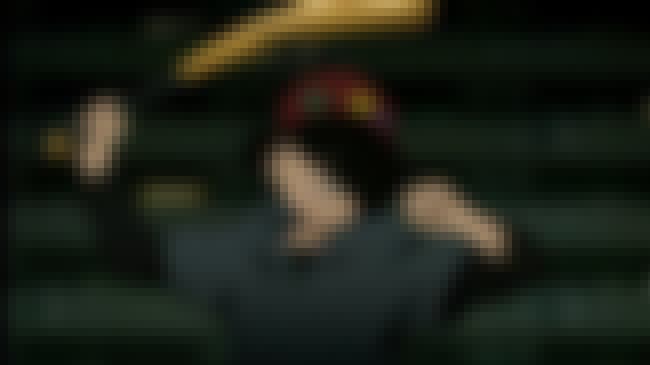 On the surface, Paranoia Agent is a detective story about the search for a mysterious assailant called Lil' Slugger. However, a closer look reveals the show's obsession with the lengths people will go to in moments of extreme desperation.
The 2004 series is laden with violence, and forces viewers to confront unpleasant truths about human nature through its flawed characters and visual metaphors. While this may at first seem off-putting, anyone brave enough to take a deep dive into the show will find a fascinating philosophical exploration.
The only anime that can compare to Paranoia Agent are Paprika and Perfect Blue, two films by the same director, Satoshi Kon.
Also Ranked
#39 on Anime You Wish Was Streaming on Netflix
#53 on 25+ Anime With Great Rewatch Value
#27 on The Best Madhouse Anime, Ranked
#53 on The Best Adult Anime of All Time

Is this anime unique?
see more on Paranoia Agent