Anime Underground
Anime You Wouldn't Be Able To Explain If Someone Walked In On You Watching

Updated April 22, 2019
8.4k votes
2k voters
72.3k views
15 items
List Rules Vote up the anime that looks the weirdest from the outside.
It's hardly a secret that anime is considered niche entertainment in the US. While some of the best anime series are clearly action-packed stories with a beautiful message nestled at the heart of the plot, other series look downright weird and perverted. Most people wouldn't think twice about having someone walk in on them watching Dragonball Z or Bleach, but shows like Prison School and Manyuu Hikenchou can make for one seriously awkward encounter.
These anime series are ones you'd have a hard time explaining if someone happens by. Even though you'd frantically try to describe how the show is one of the funniest anime series of all time or how it has solid action scenes, the impossibly large breasts or the grown woman squatting on a toy horse would speak volumes otherwise. Vote up the anime that can be embarrassingly difficult to explain when someone walks in at the wrong time.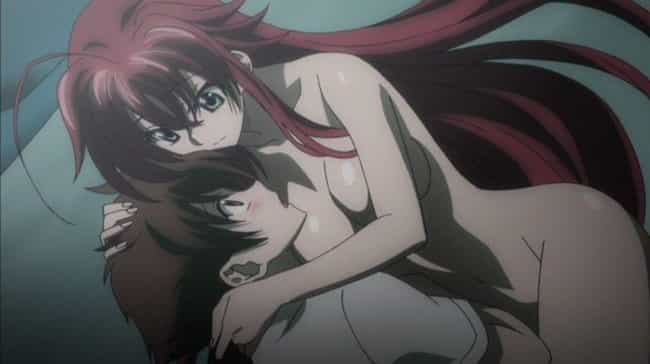 High School DxD packs so many panty shots, cleavage shots, and blatant nudity into every episode that it spends a lot of time tinkering on the border of ecchi and hentai. Even something as seemingly innocent as a tennis game takes an awkward turn when every move results in skirts flying up. Despite being an ecchi series, High School DxD offers an average story, good music, and funny moments, though you'd be hard-pressed if you tried to convince people that you're watching it solely for those reasons.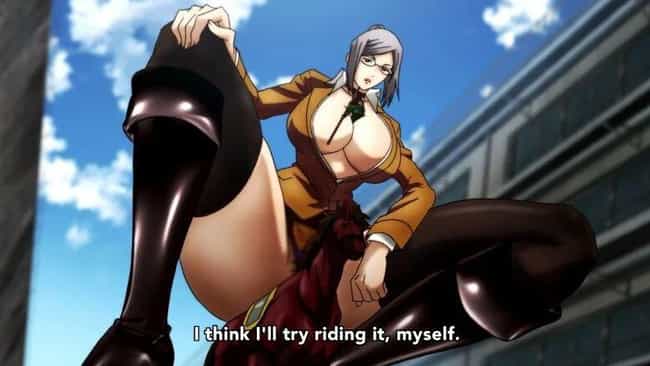 Prison School is an anime packed full of everything that makes for an awkward confrontation with your parents. You've got female characters with ridiculously large breasts that are always exposed, upskirt shots of girls' panties, and blatant sexual innuendos (if they can even be called innuendos). Yet despite all the sexual pervasiveness, Prison School is still an anime worth watching because it consistently delivers some great adult comedy.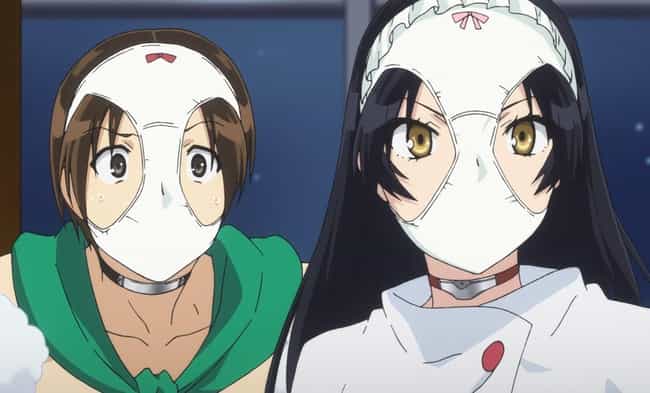 Known as Shimoneta for short, this anime series is about a world where censorship laws have erased the concept of dirty jokes. You've got high school kids who don't know about much about sex, as it is a forbidden topic. It may be hard to explain why the main protagonist wears underwear like a hat, but Shimoneta presents a shockingly funny and deep commentary on sexual censorship.
High School of the Dead is an anime that starts with a simple premise: an apocalypse has left a group of students fighting to survive in a world that's been overcome by zombies. However, in the midst of this undead invasion, there's an insane amount of screentime given to cleavage and upskirt shots. The anime itself is actually a solid viewing experience, but you'll have to get used to a lot of scenes that come pretty close to flashing it all if it weren't for the help of some conveniently placed bath bubbles.