Anime Underground
15 Soothing Anime That Are Good To Watch Before Bed

Updated November 5, 2019
1.6k votes
651 voters
15.3k views
15 items
List Rules Vote up the anime that's most ideal for dozing off to.
Sometimes the best way to get to sleep is to open up Crunchyroll, Netflix, or wherever else you get your anime, and start watching. But what's the best anime to fall asleep to? You don't want to watch something that's too funny, too gripping, or too scary - otherwise, you'll end up in the wrong frame of mind for bedtime.
This list will provide you with suggestions for anime to watch before bed. Many of them are atmospheric that will soothe your mind while still keeping you just engaged enough to keep you interested until the Sleepytime tea kicks in. Some have continuous plots that it's okay to miss bits of, while others are largely episodic - not missing crucial plot points if you happen to fall asleep is an important consideration here. While not all of these anime have been dubbed, those that have may be best watched in that format - that way you can listen with your eyes closed. Two anime - Pillow Boys and Sleeping With Hinako - are specifically made for this purpose.
Whichever anime you choose to take to bed with you, remember that if you fall asleep while it's on, that means that it's working.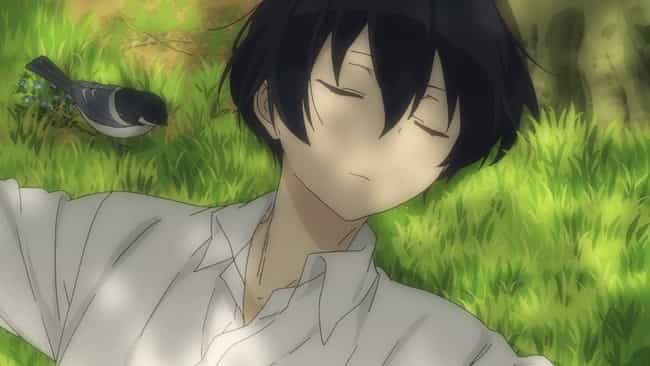 What better way to get to sleep than with a protagonist who is constantly sleeping? Tanaka-kun Is Always Listless follows a low-energy teenager as he meanders through his daily life. While there will certainly be moments of high-energy silliness to contrast Tanaka's placid speed, his tempo also dominates the show. As a slice-of-life, the story is mostly about character relationships and everyday occurrences, making this a perfect show to snooze to.
Can this help you fall asleep?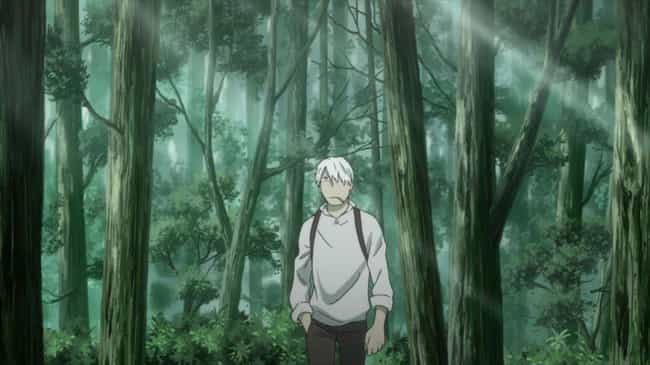 If you want to be lulled to sleep by the beauty of nature, but don't want to be bored out of your mind, try Mushishi. This atmospheric anime follows Ginko, who works as a mushi-shi. As a mushi-shi, he solves problems caused by mushi, mysterious lifeforms that can create an infinite variety of effects on humans and the natural world. Each episode will have moments that grab your interest, but also moments where it's mostly about the scenery - a perfect point in the episode to doze off.
Can this help you fall asleep?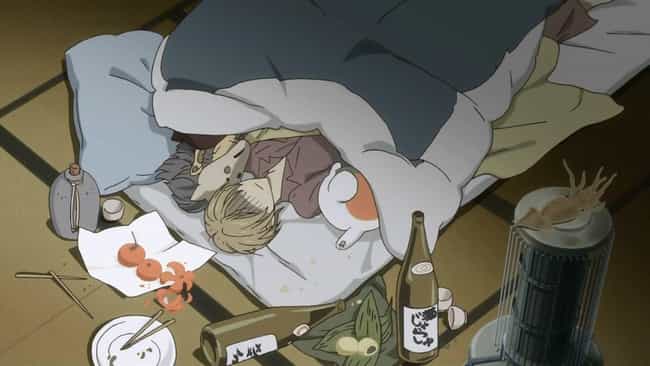 Natsume's Book of Friends follows Natsume on his quest to return names - and therefore freedom - to the yokai whose names are inscribed in a magical book he inherited from his grandmother. It's thought-provoking enough to hold your interest but gentle and formulaic enough to fall asleep to. Another bonus - there are at least six seasons, so if you find that this show puts you to sleep, you won't run out of episodes for a while.
Can this help you fall asleep?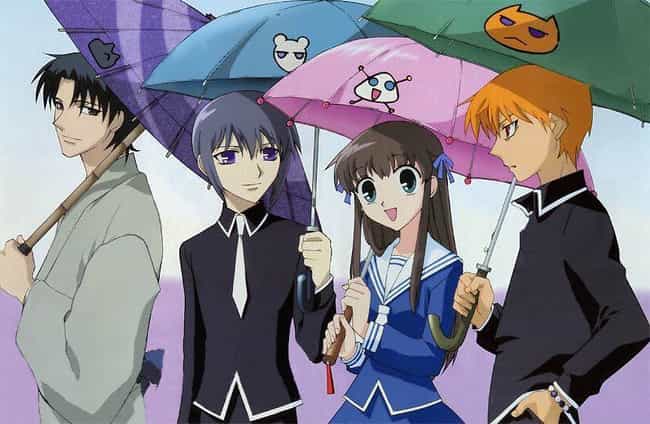 Fruits Basket is a shojo anime that's colorful, comforting, and pleasant throughout most of its run. There are some dark moments, but most of them are the kind of dark that requires you to actually think about it to realize why they're so messed up. If you watch this show while half asleep, you'll experience the warm and saccharine parts while gliding over the parts that aren't so cheery. The opening theme itself, For Fruits Basket by Ritsuko Okazaki, actually sounds like a lullaby.
Can this help you fall asleep?