Anime Underground
15 Anime Where The Protagonist Joins A Mysterious Group

2.9k votes
734 voters
17.5k views
15 items
One way for an anime to begin is with the protagonist joining a group that's dedicated to a common goal. While it might feel formulaic, these types of stories can actually be wonderful because they quickly introduce a wide range of characters who are united in purpose but not necessarily in personality. In fact, it's often the personality clashes that are the most fun.
What are some great anime where the protagonist joins a group? If you're looking for something gritty, you might want to check out Black Lagoon, an anime where the protagonist joins a group that initially kidnapped him. For something with a little more humor to it, you can watch Amagi Brilliant Park, a show in which the main character begins working for a theme park that's in danger of being shut down. No matter what you're looking for, there's bound to be something here that appeals to you.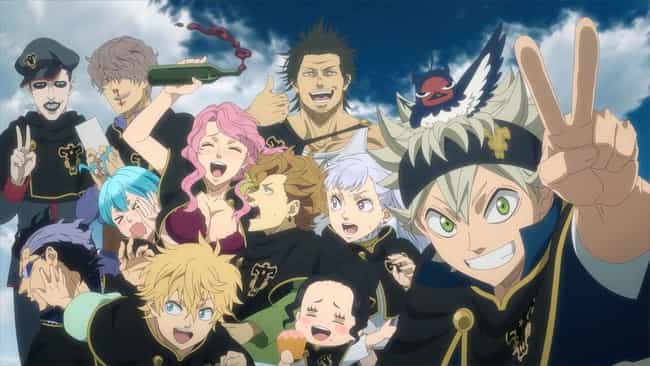 The Black Bulls are one of the nine squads of the Magic Knights, and it's widely considered to be one of the worst. This is due to the squads' frequent mission failures and persistently destructive behavior. When Asta joins the Black Bulls, things change for the better. While some members are still pretty destructive, Asta's enthusiasm and battle prowess mean that they're able to complete missions and clean up their record.

Would you join this group?
see more on Black Clover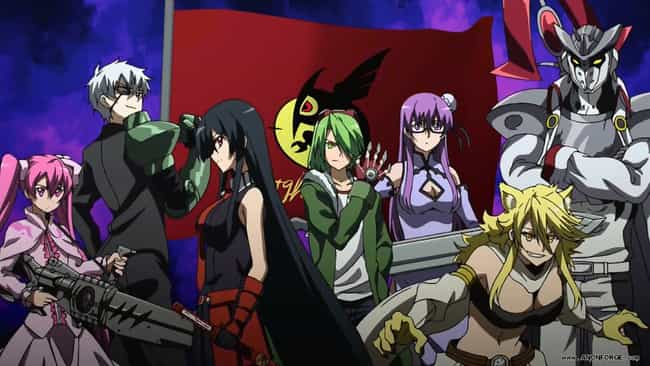 Tatsumi is a seemingly ordinary boy from the countryside who finds himself embroiled in the world of the Night Raid. The Night Raid is a division of the Revolutionary Army which is primarily responsible for reconnaissance and assassination. Their primary goal is to overthrow the Empire, a corrupt governing force. His entrance into the group is a traumatic one - he finds out about the Empire's corruption firsthand when his friends lose their lives in front of him. It's tough at first for Tatsumi to adjust to life with Night Raid, but as he gets to know its members and hones his own skills, he becomes a valued member of the group.

Would you join this group?
see more on Akame ga KILL!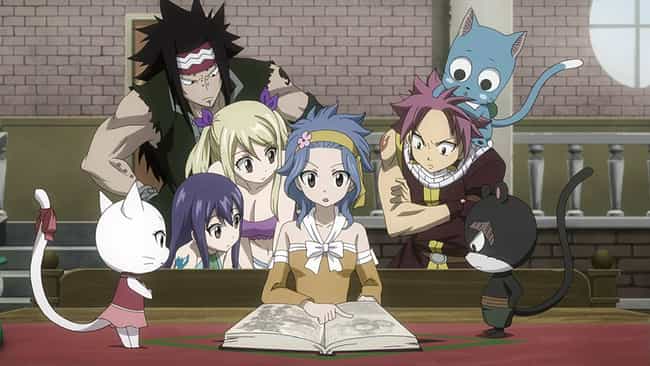 Lucy Heartfilia is a neophyte mage who is in search of the celestial gate keys. She also wants to become a more powerful and experienced wizard, and she believes that the best way to accomplish this is by joining a powerful guild. After a chance meeting with Natsu Dragneel, she ends up joining the Fairy Tail guild. There, she meets a powerful swordswoman named Erza Scarlet, an ice wizard named Gray Fullbuster, and more. The group quickly becomes Lucy's new family and her source of strength.

Would you join this group?
see more on Fairy Tail
Shinra Kusakabe Joins The Special Fire Force Company 8 In 'Fire Force'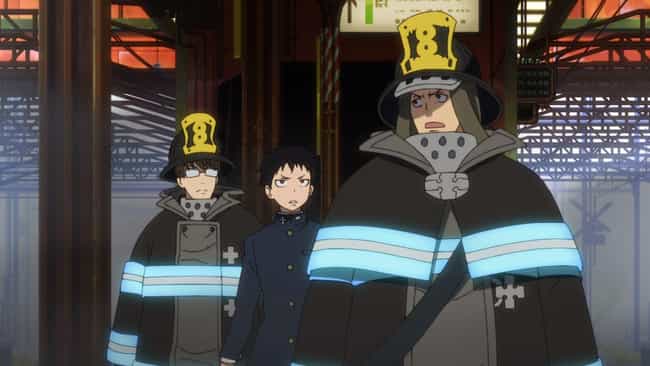 Ever since he lost his family to an Internal-related incident and was subsequently blamed for their demise, Shinra Kusakabe has wanted to be a hero. Because the biggest threat to humanity right now are humans who spontaneously burst into flame, Shinra decides to join the Special Fire Force Company 8.
There, he gets to know his fellow force mates and begins dealing with the corruption and infighting that flares up between his company and the other. He also begins learning about the terrifying secrets behind the Infernals and his own childhood encounter with them.

Would you join this group?