Anime Underground
15 Great Anime Romances With Grown-Up Couples

Updated November 15, 2019
9.6k votes
3.4k voters
100.3k views
15 items
List Rules Vote up the best romance anime featuring adult characters.
If you starting watching anime to learn about the intricacies of romance, you might think new relationships are reserved for teenagers. In reality, adults' romantic lives can be every bit as dramatic and interesting. While relationships between teenagers can make wonderful stories, sometimes viewers want something a little different - especially grown-up anime fans who want to watch something they can personally relate to.
Luckily, there are a handful of great anime romances that focus primarily on adults. Yuri!!! On ICE tells the story of two professional ice skaters in their 20s who fall in love, while Love is Hard For an Otaku focuses on two nerdy office workers developing a relationship. While many of these shows feature realistic settings, some - like Spice and Wolf - feature the relationship between a 25-year-old trader and an ancient harvest wolf goddess. So there's certainly something out there for everyone.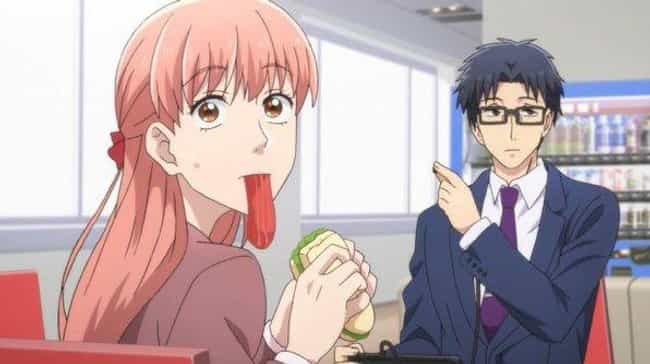 A 26-year-old woman named Narumi Momose just started a new office job where she's hoping to keep her otaku nature under wraps. But when she realizes she's working with her childhood friend Hirotaka Nifuji, a fellow otaku who knows her secret, she realizes she won't be able to hide it from everyone. She doesn't think she wants to date a guy with her interests, but Hirotaka might actually be the perfect man for her.
The exact premise could easily play out in a high school, but the office setting makes the story unique. In addition, it's more relatable for adult viewers who would rather leave their teenage memories firmly in the past.
Is this a good love story?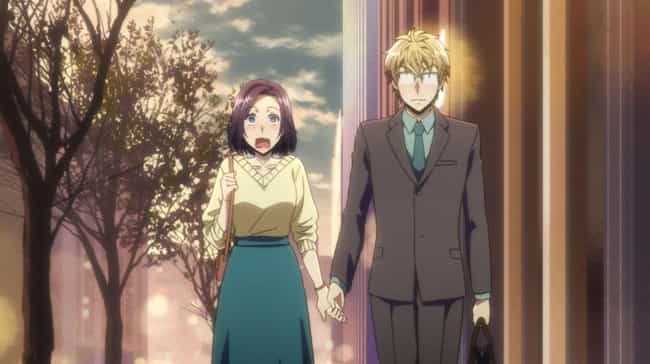 This series will probably resonate with adults who love video games. It tells the story of Moriko Morioka, a 30-year-old woman who quits her corporate job to play online games full-time. She's particularly fond of a game called Fruits de Mer, in which she creates a male avatar named Hayashi. Through the game, she meets who she thinks is a young lady named Lily, but who turns out to be a man named Yuuta Sakurai.
As Yuuta and Moriko's in-game and offline lives begin to intersect, the two develop a relationship. It's a cute anime about how even people with complicated lives can still find love.
Is this a good love story?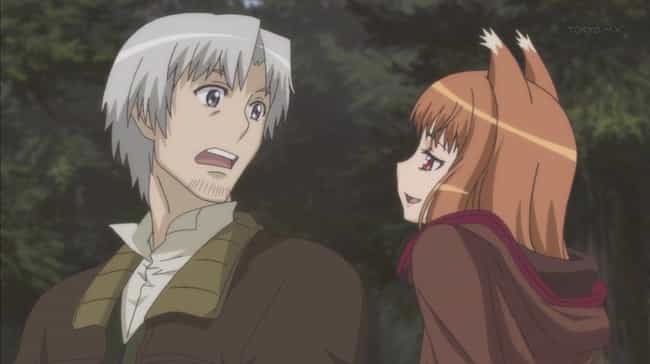 Spice and Wolf tells the story of Kraft Lawrence and Holo the harvest wolf as they travel from town to town, making trades and business deals. While the story is as much about economics as it is about romance, the relationship between the 25-year-old man and the ancient deity does carry a large portion of the show.
Most anime about a godlike or magical woman involve a teenage boy as her love interest, so the change is refreshing.
Is this a good love story?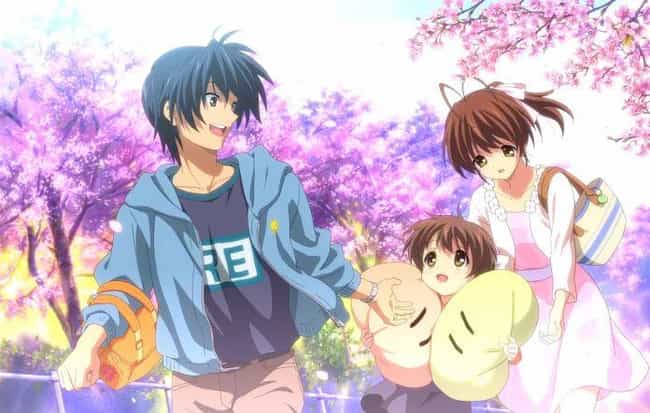 The first CLANNAD series is a slice-of-life high school romance, but the sequel, CLANNAD: After Story, focuses largely on the adult relationship between Nagisa Furukawa and Tomoya Okazaki. They get married, pursue careers, have a baby, and attempt to begin their lives together - but unfortunately, Nagisa's poor health makes that easier said than done.
This anime looks at what really happens once young romance meets complex real-world responsibilities.
Is this a good love story?