Anime Underground
The 19 Best Anime With Female Protagonists

Updated January 21, 2020
13.4k votes
4.8k voters
200.9k views
19 items
List Rules Vote up the anime that you're excited to binge.
It can be difficult to find good anime with female protagonists. Maybe it's because the otaku stereotype is still decidedly male, or maybe it's because women are sorely underrepresented in nearly every form of media on the planet. Whatever the reason, there aren't nearly as many female protagonists as there are male ones. For people of all genders who prefer a realistic representation of humanity, this can be pretty annoying.

Fortunately, there are some excellent anime that focus on women. In some cases, the protagonist is a strong female anime character that any feminist would be proud of. Sometimes, what's great about the character isn't her physical or emotional strength, but her weaknesses and shortcomings. Sometimes, the story is informed by their gender, and sometimes gender is besides the point.
Which shows will you be watching next?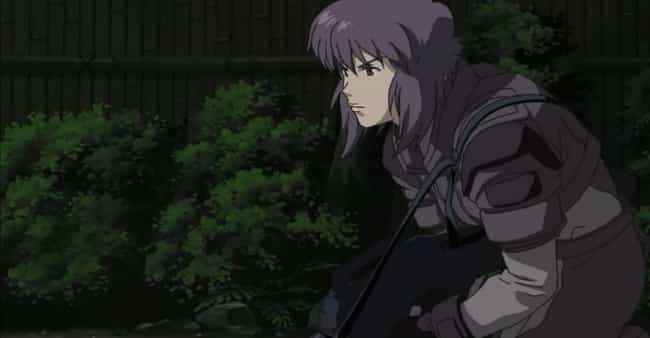 Ghost in the Shell is a highly-rated series that focuses on Major Motoko Kusanagi, an augmented cybernetic-human tasked with solving cyber crimes. The major is a hacker with unparalleled skills and the the squad leader of Public Security Section 9, a fictional division of the Japanese National Public Safety Commission. Her personality varies depending on which iteration of the Ghost in the Shell universe is being discussed. In the manga, for example, she's vivacious and sexy but in the movie, she's quite serious.
All versions of Ghost in the Shell depict a nuanced character engaged in a high-stakes cyber battle; it's a classic for a reason.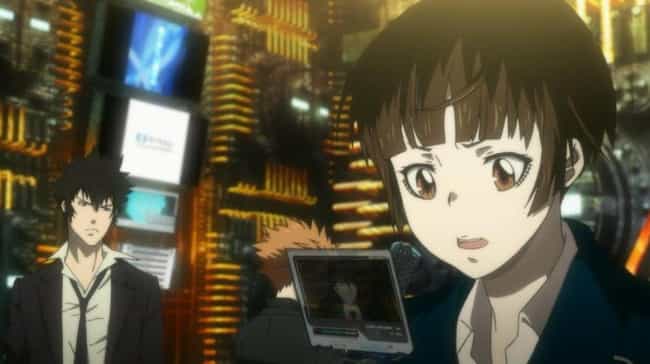 Psycho-Pass features Akane Tsunemori, a young woman who joins police organization MWPSB in order to uphold justice. Behind the MWPSB lies the Sybil System, a mysterious order that recognizes criminals before they act, punishing them before they're even guilty.
As the series progresses, Akane quickly realizes that her world is deeply corrupt. She grows from a naive young woman struggling to understand the requirements of an overwhelming job to a confident professional willing to bend the rules to achieve what she knows to be right.
In most anime, this kind of professional development is reserved for male characters, so its refreshing to see a woman go through it.
Moribito: Guardian of the Spirit is one of the best series in the fantasy genre. Balsa Yonsa, the protagonist, is a 30-year-old bodyguard tasked with saving a prince from being sacrificed to the gods to save the nation from a drought.
Not only is this an excellent premise, but Balsa is a fabulous character. She's a powerful mercenary who wields a spear with great skill. As with all good characters, there's more to her than just how well she can fight. She's also trying to save lives to repay someone who once saved hers.
Balsa is pragmatic, intelligent, and decisive. Typically, this type of heroic role would be assigned to a male character so it's great to see a female character in such a position.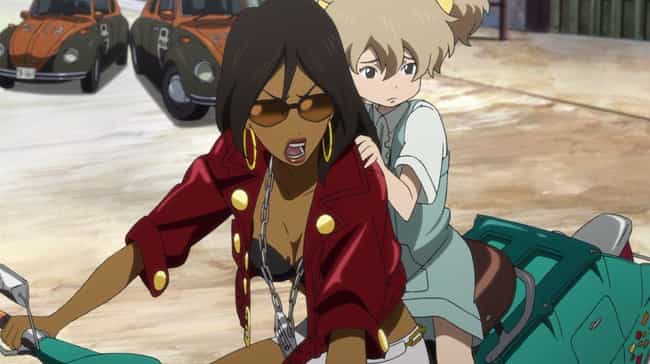 Michiko & Hatchin features two female protagonists, Michiko Melandro and Hana Morenos. At the start of the series, Hana is suffering under the rule of abusive foster parents, while Michiko has just busted out of prison. The older character drives her motorcycle through the wall of Hana's home, snatches her, and claims that Hana is her daughter. Thus begins a series of adventure and heartwarming scenes between the two smart, bizarre, and unforgettable protagonists.