Anime Underground
17 Anime With The Most Diehard Fans

Updated June 14, 2019
7.1k votes
1.6k voters
28.5k views
17 items
List Rules Vote up the anime with fans who would physically fight you for even the slightest critique.
There are people who like anime, and then there are diehard anime fans. A casual anime fan watches their favorite series and movies in their spare time. Committed fans create their own fanfiction, video games, and even live-action movies for their shows. Although many misconceptions about anime fans exist, no one can ever question the passion they have for their shows.
You have to give it to the most hardcore kinds of anime fans, whether they're creating unbelievably creative cosplay or using their imaginations to expand on the established continuity, intense anime fan bases work hard to bring the worlds of their heroes to life. So, this list is not just about the anime fans that defend their shows the hardest on social media or at conventions. It's about how much love these franchises are shown around the world and the lifestyles, projects, and (occasional) protests that go along with being a devoted fan. Let's explore the anime with the most passionate fans.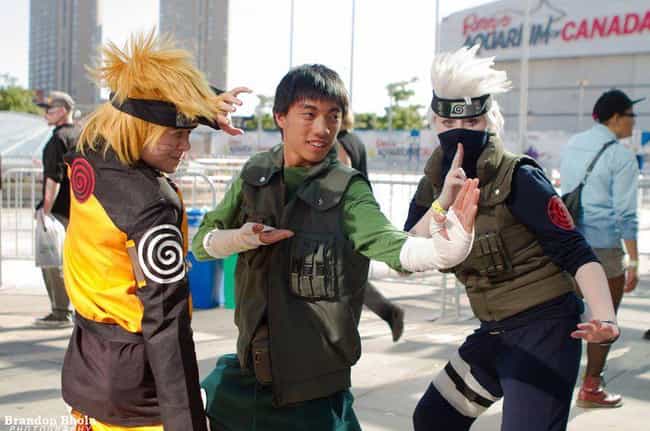 Some Naruto fans were so passionate about Naruto and Sakura ending up together that they started a petition to have the manga banned if an alternate ending wasn't created. Say what you will, but that's dedication. The love for Naruto is so great in Japan that the show has been incorporated into product advertising, TV and print ads, and even entire subway trains.
There was also a Naruto exhibit in Tokyo to celebrate the end of series. The exhibit included original art, screenings of the best scenes, and Naruto-themed meals including (of course) his signature ramen. Also, Naruto is an ambassador 2020 Summer Olympics. No biggie.
The above photo of some awesome Naruto, Kikashi, and Rock Lee cosplay featuring Kate Bridge (as Kakashi) was taken by Brandon Bhola.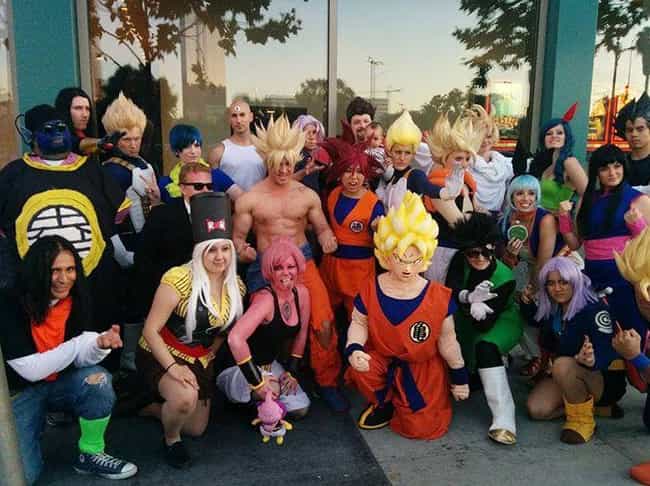 With a fan base beginning with the manga back in 1984, the Dragon Ball franchise has been around long enough for original fans of the show to have kids (who are obviously also fans). The newest dedicated fan project, Hyper Dragon Ball Z, is a Street Fighter-esque 2D game that's been receiving updated content for the last three years. Japan's love for the franchise takes the form of DBZ themed cafes, fast food items, and advertising throughout the country. Lead character Goku is even an ambassador for the 2020 Summer Olympics in Tokyo.
With so many unique and captivating character designs, fans of Dragon Ball have no shortage of cosplay options. The Dao of Dragon Ball shared this awesome picture of a group DBZ cosplayers attending the Los Angeles premiere of Dragon Ball Z: Battle of Gods.
While fans waited years for the second season of Attack on Titan, they became progressively more creative with passing the time. Not only are there fan-made episodes and games, but also working 3D Maneuvering Gear as well, as you can see in the above video.
However, nothing compares to Japan's love for AOT. Universal Studios Japan opened an exhibit dedicated to the show, complete with 50-foot Titans. Visitors can also see graphic scenes from the anime re-created throughout the park. Truly, it's a gruesome time for the whole family.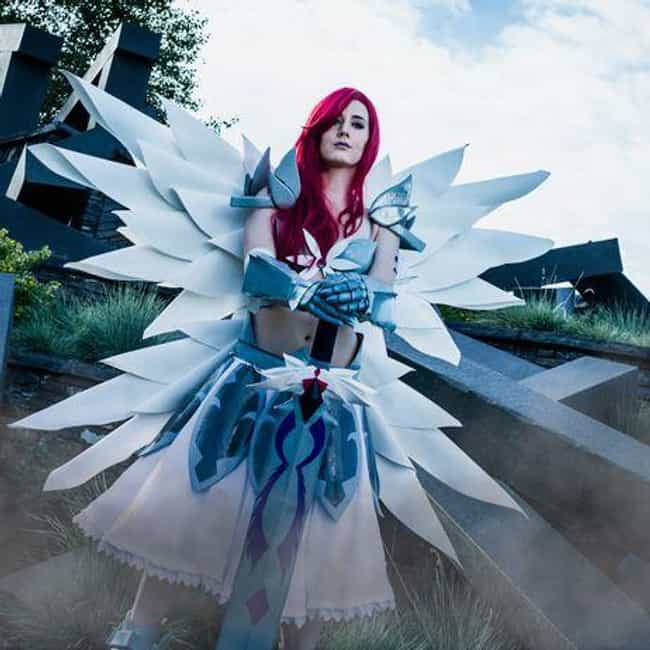 Fairy Tail fans have actually started their own real-life guilds that you can join. A few guilds are so diehard, members have gotten tattoos to reflect their devotion. Serious fans have also created their own manga, dragon-slayer magic spells, and games. For the 10th anniversary of the series, a special art exhibit was held in Japan, complete with life-sized characters and exclusive merchandise.
The stunning Erza cosplay above features Cooper of Wintay & Cooper Cosplay.