Unspeakable Crimes
She Convinced Her 13-Year-Old Daughter And Her Boyfriend To Kill Her Husband And Their Lover

On the morning of October 5, 2015, in the Annapolis suburb of Lothian, MD, Ann Anastasi called 911 to report she had found her husband unresponsive in their bed. There was a gun by his side. Was he dead? She couldn't say; she didn't want to turn on the light for fear of what she might see. When police arrived, they found Ann's husband, Anthony Anastasi, Jr., dead from a gunshot wound to his head. And in the basement, they found another gruesome scene: Jacqueline Riggs, whom Ann initially described as a tenant, had been fatally stabbed 42 times.
Over time, Ann admitted to police that she, her husband, and Riggs had been in a sort of relationship. Ann claimed Anthony was controlling and abusive and he forced her to have threesomes with Riggs. Ann stopped having sex with Riggs at some point, but Anthony didn't. Ann tried to explain the scene in her home as a murder-suicide committed by Anthony, a lovers' quarrel taken too far.
Police officers didn't buy it. Eventually, they discovered Ann orchestrated Anthony and Riggs's deaths. The murders were carried out by Gabriel Struss, her 13-year-old daughter's 18-year-old boyfriend. Anthony and Riggs's deaths are just one of many love triangles that end in murder. It's an especially brutal crime, given that two teens were heavily involved. The facts in the Ann Anastasi love triangle murder are appalling, and they prove the lengths to which jealousy can drive a person.
Jacqueline's Body Was Covered In Stab Wounds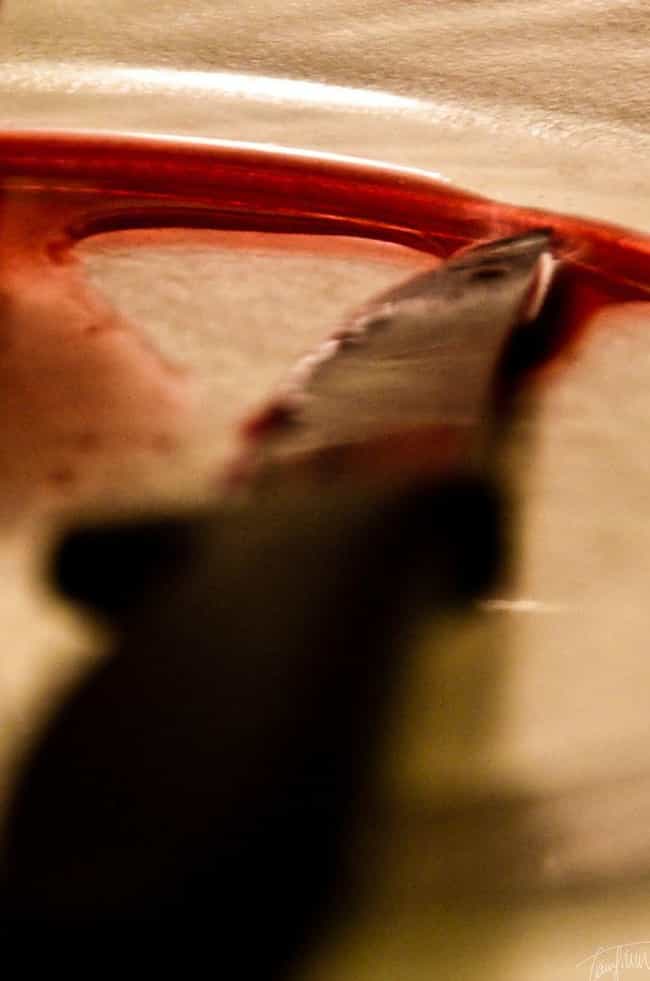 Ann Anastasi called 911 the day after she convinced Gabriel Struss to kill Anthony Anastasi and Jacqueline Riggs. Ann said that her husband and Riggs, a woman who was living in the pair's basement, had been in an argument the night before, and she believed that's why her husband killed Riggs and then committed suicide.
What the police found when they entered the basement was a scene from a horror movie. One of the investigating officers, Sgt. Poole, said: "When we first entered the basement there was extremely loud heavy-metal music playing, which added for us an additional kind of eerie effect." The officer found Riggs's body in the center of a blood soaked carpet. She'd been stabbed and slashed 42 times.
Sgt. Poole later noted that the windows in the basement room were screwed shut, and the floors were covered in trash. He said that the walls, bed, and floor were coated in blood. Her arms and hands suffered multiple defensive wounds. The officer summed up Jacqueline's death: "The crime scene downstairs was extremely brutal."
Ann Told Police That Her Husband Killed Himself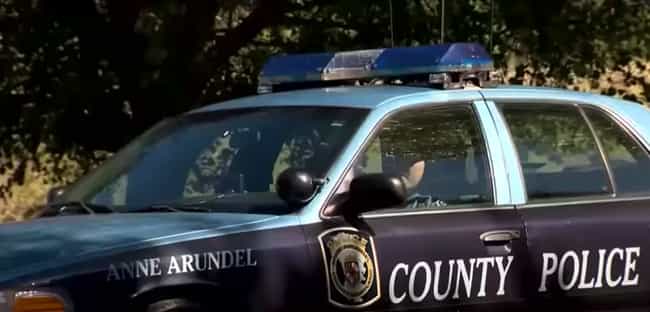 When police arrived on the scene, they were greeted by Ann, who was more than ready to provide them with all the facts they needed. She said that after her husband got into an argument with Riggs in the basement, he stormed up to their room and locked the door.
She explained to police that she found Anthony lying in bed with his gun, so police initially assumed they were dealing with a suicide. Sgt. Poole said that the initial evidence supported Ann's claim. "There was a single gunshot wound we could tell had been fired at close range based on stippling, which is burning to the skin that comes from a bullet coming out of a muzzle of a gun. But it definitely looked like a suicide by all accounts."
Ann Anastasi Planned The Murders Because Of A Failed Love Triangle
Ann found herself embroiled in a love triangle with Anthony and his girlfriend Jacqueline Riggs. No one is sure exactly how the trio ended up together; reports say that Jacqueline and Ann were also involved in a romantic relationship at some point, but that it soured after Jacqueline moved in with the family and their children in 2015. Jacqueline and Anthony carried on their sexual relationship, however.
Ann Got Her 13-Year-Old Daughter Involved
In order to pull off the double homicide, Ann decided she needed muscle, so she went to her 13-year-old daughter's boyfriend. It's unclear if Ann asked her daughter—whose identity is protected because she's a minor—to solicit her 18-year-old boyfriend, Gabriel Struss, for the murder or if the daughter asked Struss of her own volition.
Police believe that Ann convinced her daughter and Struss to commit the murders by detailing Anthony's abuse. On the night of October 4, 2015, Struss shot Anthony in the head and stabbed Jacqueline Riggs 42 times while Ann supervised.