Weird History
How Exactly Did Anne Sullivan Teach Helen Keller To Communicate?

Updated July 6, 2017
23.1k views
13 items
The relationship between Anne Sullivan and Helen Keller went beyond pupil and teacher. It was based in Sullivan's ability to open up the world for Keller. Deaf, blind, and mute due to a childhood illness, Helen Keller learned to read, write, and speak through the tireless efforts of her instructor, friend, and companion, Anne Sullivan.
Anne Sullivan's teaching philosophy was based on making learning active, enjoyable, and on going. Through finger-spelling, gestures, Braille, and vocal training, Sullivan gave Keller the gifts of language, expression, and liberation. She made the world available to Helen through her compassion, tireless efforts, and innovative pedagogy. How exactly did Anne Sullivan bring the previously unavailable outside world in to Helen Keller? Read on to find out.
Sullivan Knew Education Could Be A Battle – And She Knew What Being Blind Was Like Too
Anne Sullivan had to fight for her own education. Born in 1866, Sullivan was the child of poor, illiterate Irish immigrants in Massachusetts. One of two children out of five children to make it to adulthood, Sullivan lost her mother to tuberculosis at the age of 9. Her father was an alcoholic, and, shortly after her mother's death, Sullivan went to live in Tewksbury Almshouse, a nearby poorhouse.
In the midst of all this, Sullivan suffered from trachoma, a bacterial infection of the eyes, and lost most of her sight at age 5. While at Tewksbury with her brother Jimmie, Sullivan met a disabled woman named Maggie Carroll. When Jimmie died, Carroll advised Sullivan to accept her station in life, but Sullivan resolved to find a way out of her circumstances. She had several surgeries on her eyes, many done at Tewksbury but some done at charitable hospitals, which similarly increased Sullivan's desire to leave the almshouse.
In the 1870s and 1880s, the state of Massachusetts began investigating conditions at Tewskbury. When state officials visited the almshouse in 1880s, Sullivan begged them to let her go to the school for the blind she had heard about from other tenants. She had never had any schooling, couldn't read or write, and was desperate to learn. Her pleas were successful and, in 1880, she was sent to the Perkins School for the Blind.
Sullivan Learned From Her Own Disability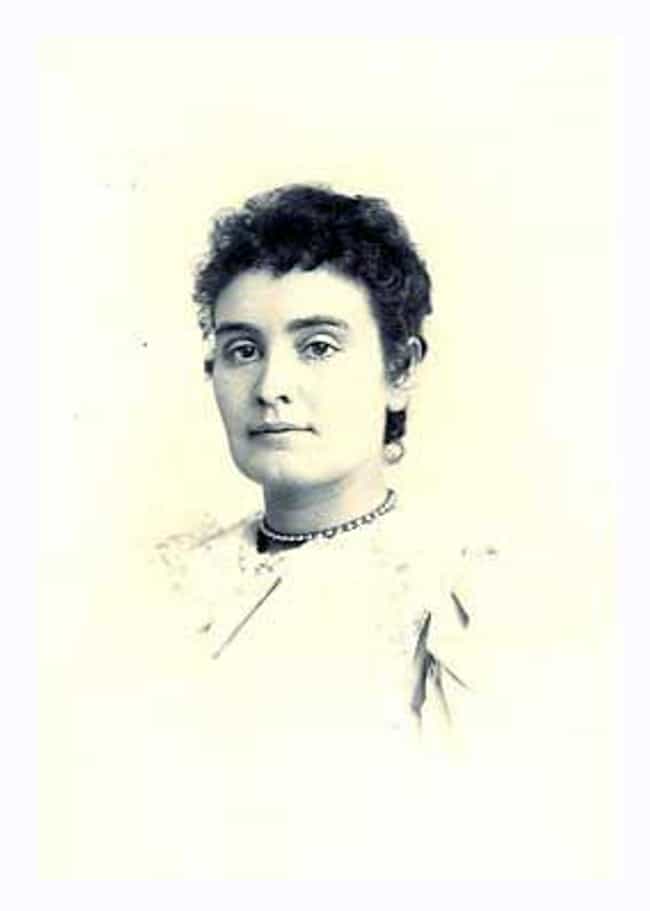 When Sullivan got to the Perkins School for the Blind in 1880, she had no educational background, and she was so poor that she'd never had any real possessions of her own. Most of the other pupils at the school were from affluent families and teased Sullivan, but she focused on learning and established close relationships with several of her teachers. Sullivan was smart and soon caught up intellectually, learning how to communicate as a blind person, as well as with other students at the school that were both blind and deaf. She learned finger spelling and palm writing, the latter of which was an essential tool for Helen Keller.
During her time at Perkins, Anne had several more surgeries and slowly regained her sight. By the end of 1882, she was able to read print off of a page. Anne continued to study at Perkins and graduated as valedictorian of her class in 1886.
Sullivan Worked With Laura Bridgman, Another Deaf-Blind Woman, Before Keller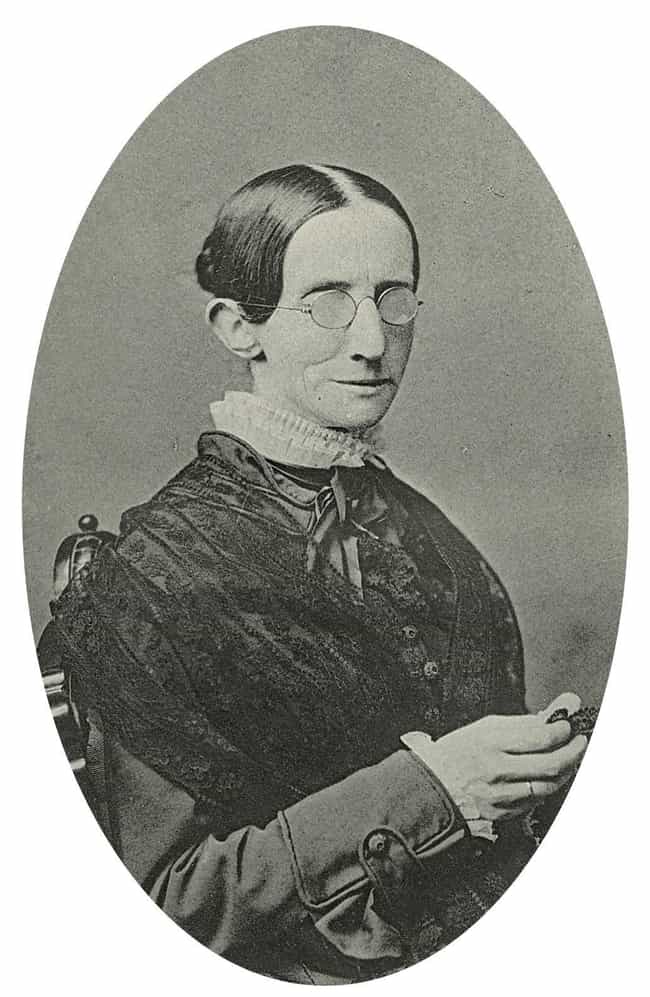 Who was Laura Bridgman? Bridgman was Helen Keller before there even was a Helen Keller.
Laura Bridgman was the first blind and deaf English speaker to learn to communicate using finger spelling and writing. Bridgman, who lost not only her sight and hearing but also her sense of smell and most of her sense of taste due to a childhood case of scarlet fever, went to the school that would later be the Perkins for the Blind in 1837. Prior to that, she had developed her own method of using movements to communicate with her family. When she got to Perkins, she was taught through a series of gestures, hand signs, and block-writing exercises.
Bridgman learned words as well as spelling through raised print on pages and, by 1850, had expanded her knowledge to history, philosophy, mathematics, writing, and geography. She acquired international fame when her teacher, Samuel Gridley Howe, published a paper on his methods. Howe and Bridgman caught the attention of intellectuals like Charles Dickens.
When Sullivan went to Perkins in 1880, Bridgman had been there for almost 50 years, with only summer visits to her family home in New Hampshire. Sullivan and Bridgman became friends, spending a lot of their time together. Sullivan learned how to communicate with Bridgman, read to her often, and probably developed a large amount of patience dealing with her demanding companion.
Alexander Graham Bell Recommended Keller To Sullivan, Kind Of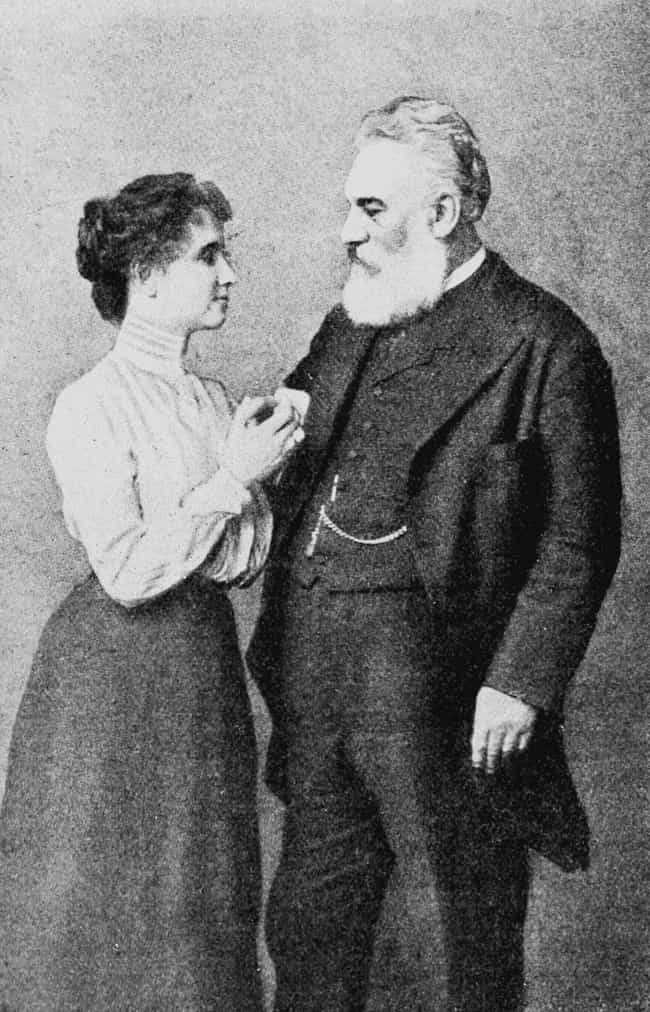 When Helen Keller took ill with an unknown illness at 19 months, she lost her hearing and sight. Keller had been an inquisitive and intelligent child and now, with the inability to communicate, turned into a frustrated and angry toddler. She tried to grunt, gesture, and make her desires and thoughts known to her parents through her other senses but often just threw a tantrum. Keller's parents, Arthur and Kate, were educated, well off, and desperate to find a way to control Helen, as well as to help her.
Observers told the Kellers that Helen was a lost cause. Family members encouraged them to institutionalize her. They resisted, and, after Helen's mother read Charles Dickens's description of Laura Bridgman in his work American Notes, they were inspired by Bridgman's ability to learn and had hope for Helen's prospects.
The couple reached out to an doctors, none of whom could help, and they were eventually referred to Alexander Graham Bell. Bell, who had been working with deaf children in Washington, D.C., recommended they contact the Perkins School for the Blind. Arthur Keller wrote to the school, and they, in turn, sent their star pupil, Anne Sullivan, to work with Helen. Helen and Bell, whom she considered her benefactor, remained lifelong friends.