Entertainment

Annihilation Movie Quotes

39 votes
20 voters
2.4k views
8 items
Annihilation movie quotes help tell the story in the film about a team of researchers who venture into a strange electromagnetic field. The science fiction horror movie was written and directed by Alex Garland based on the book of the same name by Jeff VanderMeer. Annihilation opened theatrically in the United States on February 23, 2018, and internationally on Netflix on March 12, 2018.
In Annihilation, biologist Lena (Natalie Portman) is called after her soldier husband Kane (Oscar Isaac) is critically injured after an expedition into a strange area known as The Shimmer. As psychologist and expedition leader Dr. Ventress (Jennifer Jason Leigh) explains, The Shimmer is an electromagnetic field that popped up three years earlier. The expeditions into it have never been successful as, before Kane, nothing that went into it has come back out.
So Lena agrees to join the next expedition into The Shimmer along with Dr. Ventress, paramedic Anya (Gina Rodriguez), physicist Josie (Tessa Thompson) and surveyor Cass (Tuva Novotny). What the ladies find inside is an entirely beautiful environment, but one where life continually mutates. As Lena strives to find out what happened to Kane and how to save his life, she also has to deal with the strange, ever-changing environment around her.
Annihilation hit theaters already showing other great early 2018 films including Red Sparrow, Fifty Shades Freed, Black Panther, and The Cloverfield Paradox.
Lomax: Can you describe its form?
Lena: No
Lomax: Was it carbon based?
Lena: I don't know.
Lomax: Did it communicate with you?
Lena: It reacted to me.
Lomax: You really have no idea what it was?
After spending time in The Shimmer, Lena is questioned by scientist Lomax in these Annihilation movie quotes. Lena has no clue what the creature is, but she knows it acknowledged her presence.
Agree or disagree?
It's Making Something New
Dr. Ventress: It's destroying everything.
Lena: It's not destroying. It's making something new.
Dr. Ventress and Lena share conflicting ideas about the strange happenings within The Shimmer. The doctor thinks things are being destroyed while Lena sees new life emerging.
Agree or disagree?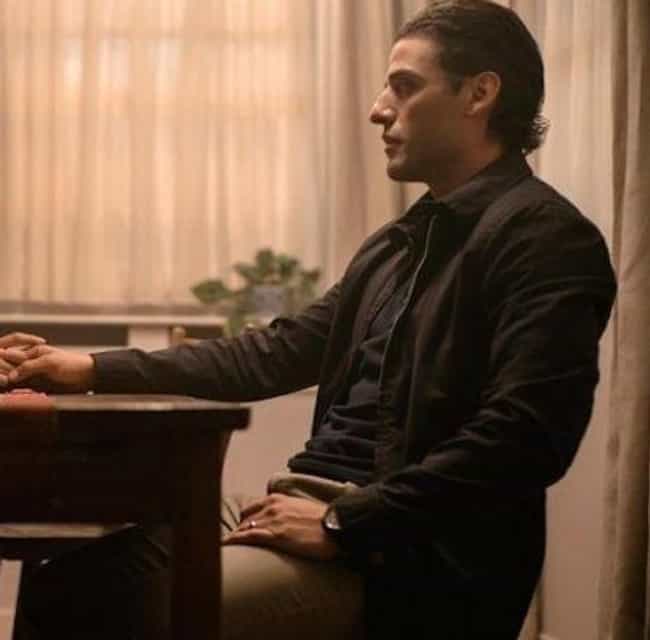 Lena: What do you think I do when you're away? Do you think I'm out in the garden pinning, looking up at the sky?
...
Lena: Why aren't you here?
Kane: I gotta leave a day early.
Lena and husband Kane share pillow talk in bed at home. Or at least they do in these Annihilation movie quotes until Kane has to leave suddenly for a secret mission.

Agree or disagree?
We Need to Know What's Inside
Dr. Ventress: You're a biologist, you served in the military.
Lena: If I knew what happened I could save his life.
...
Dr. Ventress: The boundary is getting bigger, it's expanding. We're talking cities, states.
Lena: We need to know what's inside. So do I.
At the urging of Dr. Ventress in these Annihilation movie quotes, Lena agrees to join the next mission into The Shimmer. Lena has the expertise to research the anomaly and the urge to do so to hopefully save her husband's life.
Agree or disagree?