Attractions

List of Anthony Salvin Architecture

List of Anthony Salvin buildings, listed alphabetically with photos when available. Most, if not all prominent Anthony Salvin architecture appears on this list, including houses, churches and other structures where applicable. This list contains information like what city the structure can be found in, and when it was first opened to the public. If you want to find out even more about these famous Anthony Salvin buildings you can click on the building names to get additional information.
Examples of buildings on this list: Windsor Castle, Peckforton Castle and many more.
This list answers the questions, "What buildings did Anthony Salvin design?" and "What do Anthony Salvin structures look like?"
1
All Saints Church, Runcorn
All Saints' Church is the parish church of Runcorn, Cheshire, England, sited on the south bank of the River Mersey overlooking Runcorn Gap. There is a tradition that the first church on the site was founded by Ethelfleda in 915. That was replaced, probably in about 1250, by a medieval church that was altered and extended in the 14th and 15th centuries. By the 19th century the building's structure had deteriorated and become dangerous, and it was replaced by a new church, built between 1847 and 1849 to the designs of Anthony Salvin. The church is built in local sandstone and is in Early English style with a tall steeple at the southwest corner. Some of the furniture in the church was moved ...more on Wikipedia
Opened: Jan 01 1849
Architect: Anthony Salvin
Created By: Anthony Salvin
Style: Gothic Revival architecture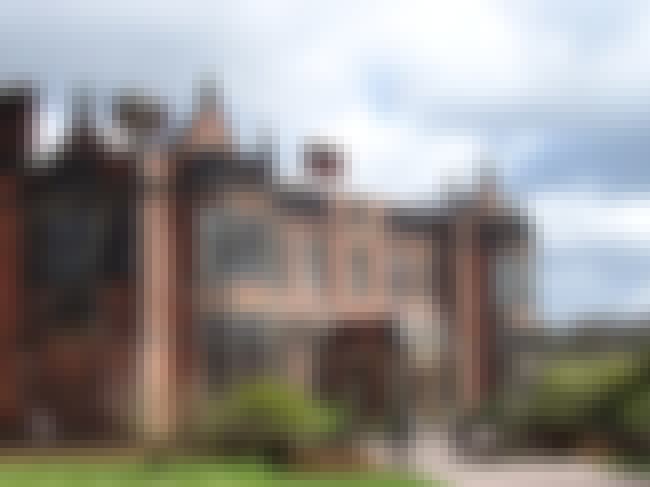 Arley Hall is a country house in the village of Arley, Cheshire, England, about 4 miles south of Lymm and 5 miles north of Northwich. It is home to the owner, Viscount Ashbrook and his family. The house is a Grade II* listed building, as is its adjacent chapel. Formal gardens to the southwest of the hall are also listed at Grade II* on the National Register of Historic Parks and Gardens. In the grounds are more listed buildings, a cruck barn being listed as Grade I, and the other buildings as Grade II. The hall was built for Rowland Egerton-Warburton between 1832 and 1845, to replace an earlier house on the site. Local architect George Latham designed the house in a style which has become ...more on Wikipedia
City/Town: United Kingdom
Architect: George Latham, Anthony Salvin
Created By: George Latham, Anthony Salvin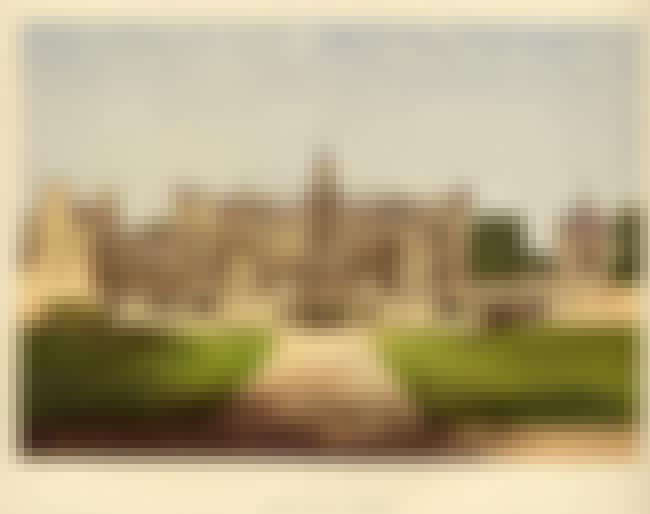 Harlaxton Manor, built in 1837, is a manor house located in Harlaxton, Lincolnshire, England. Its architecture, which combines elements of Jacobean and Elizabethan styles with symmetrical Baroque massing, renders the mansion unique among surviving Jacobethan manors. The manor is a popular location for filming. Exterior and interior shots have been featured in the films The Ruling Class, The Last Days of Patton, The Lady and the Highwayman, The Haunting, and The Young Visiters. More recently, the building was used as a site in the reality television series Australian Princess. The manor currently serves as the University of Evansville's British campus. ...more on Wikipedia
Opened: Jan 01 1831
Architect: William Burn, Anthony Salvin
Created By: William Burn, Anthony Salvin
see more on Harlaxton Manor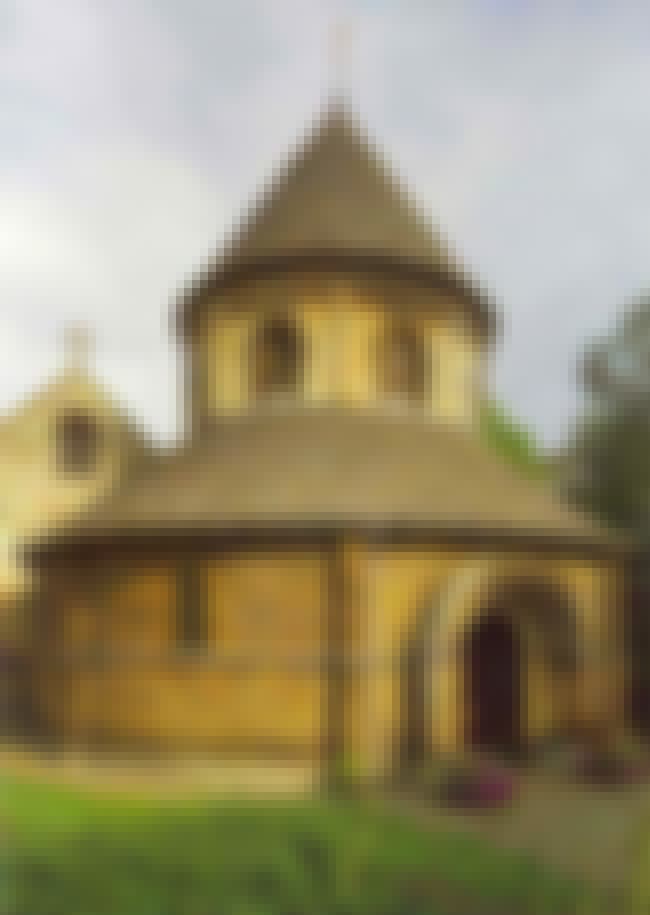 4
Holy Sepulchre, Cambridge
The Church of the Holy Sepulchre, Cambridge, is an Anglican church in the city of Cambridge, England, and is known locally as The Round Church. It is located on the corner of Round Church Street and Bridge Street. Since 1950 the church has been designated a Grade I listed building, and is currently managed by Christian Heritage. It is one of the four medieval round churches still in use in England. ...more on Wikipedia
City/Town: Cambridge, England
Architect: Anthony Salvin
Created By: Anthony Salvin
Style: Gothic Revival architecture