Weird History South African Cops Blasted Anti-Apartheid Protesters With A Purple Water Cannon To 'Mark Them'

The Purple Rain protest South Africa took place in Cape Town in 1989. It was one of the most famous anti-apartheid protests, thanks to the images that came out of it; specifically, photographs of citizens and buildings covered in purple dye.
When thousands of activists marched in Cape Town several days before parliamentary elections in September '89, police responded with a water cannon filled with purple dye. Their aim was to stop demonstrators in their tracks, and use the dye to mark protestors for later identification and arrest. Activist Philip Ivey wrestled the cannon from officers, and the dye gun used in anti-apartheid protests was turned on the office of the National Party spearheading of the crackdowns.
The Purple Rain Protest became an international symbol of civil disobedience. The purple dye apartheid protesters may not have realized it at the time, but their actions marked in a turning point in the history of South Africa. Everyone involved - protestors, police, black and white citizens - became the same color, blurring the line between race and power.
Many Knelt Defiantly As The Water Cannon Sprayed Them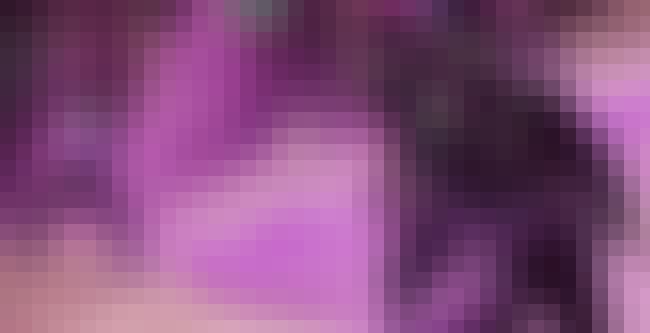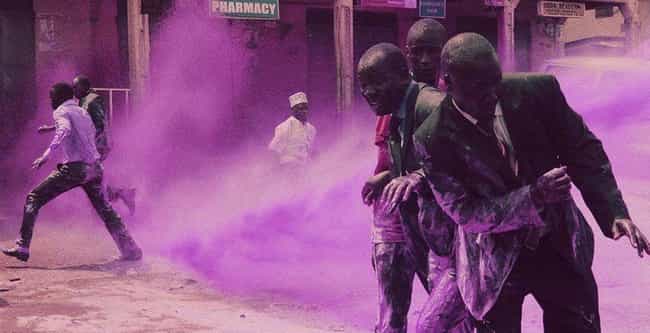 When police began spraying protestors on that fateful day in 1989, not everyone fled. Some knelt on the ground in defiance. Others were knocked off their feet from the power of the water cannon. Bystanders and shoppers who were not part of the protest ran for cover. Stores and businesses locked their doors, and Adderley Street, the man thoroughfare in Cape Town's business district, was shut down.
Riot Police Used Tear Gas & Other Weapons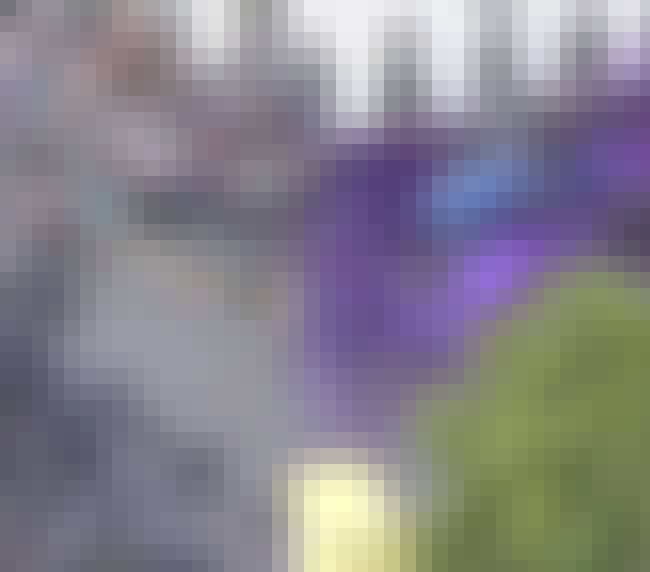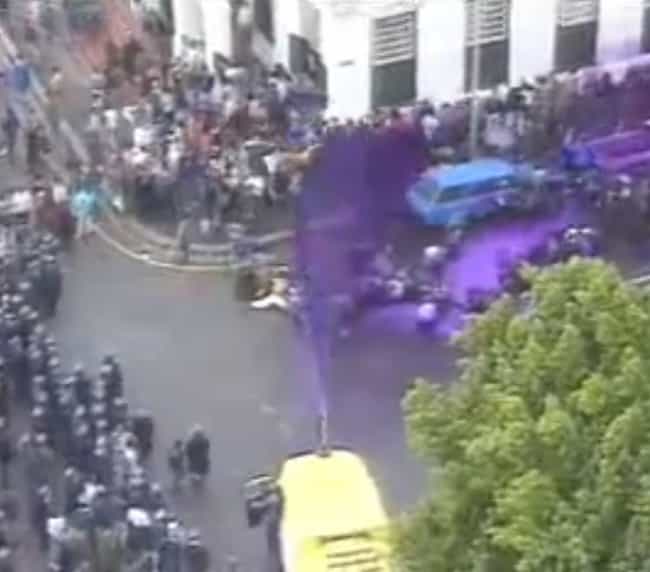 Riot police tried to prevent protestors from marching on parliament by using its new, anti-protestor device (the purple-dye-filled water cannon), unaware their actions would backfire when a lone protestor took control of it. But the water cannon wasn't the state's only weapon that day: cops also had clubs, whips, tear gas, and dogs.
The National Party's Headquarters Was Dyed Purple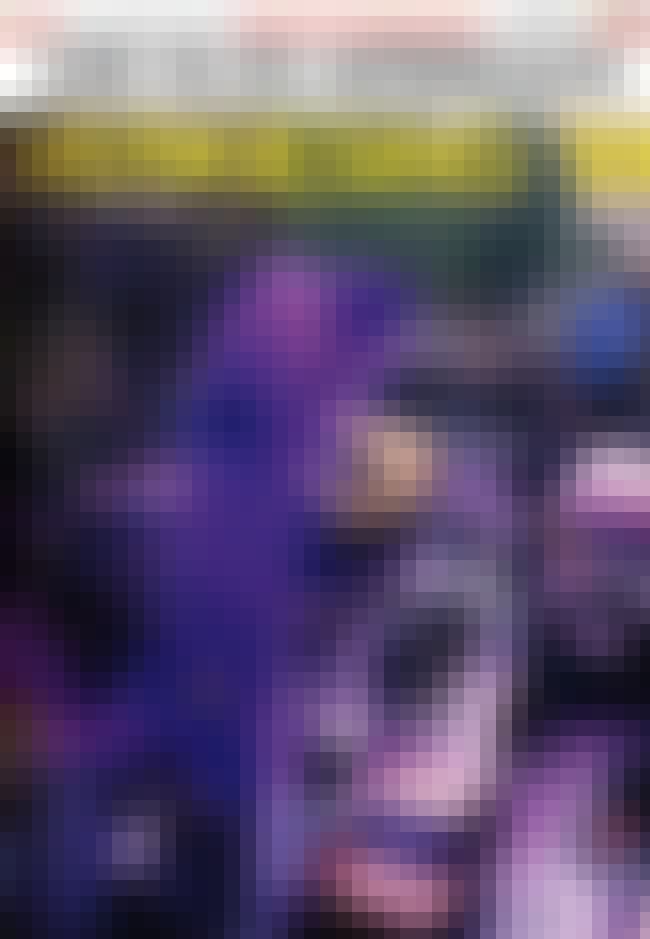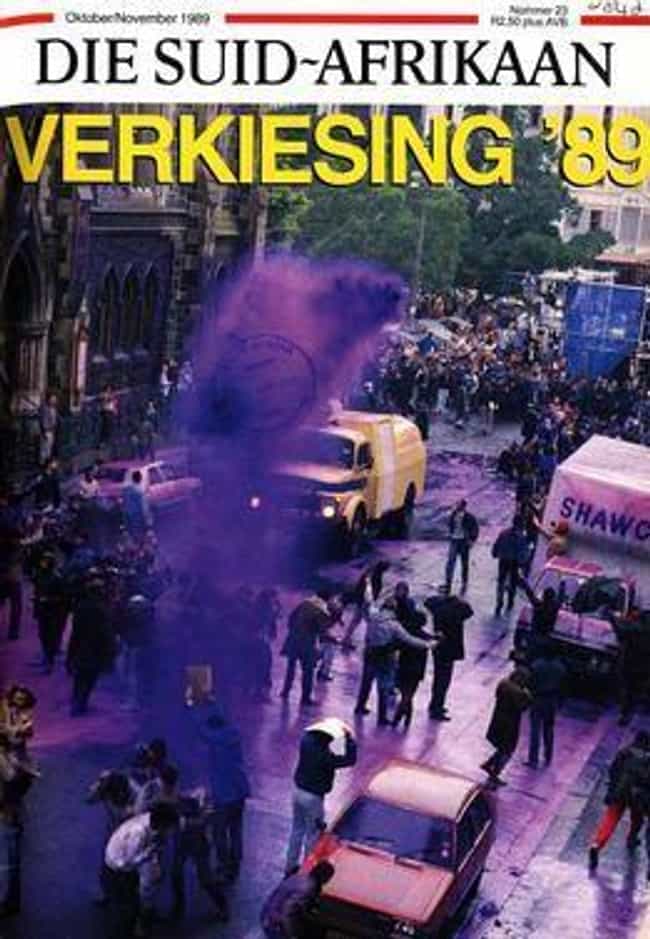 Anti apartheid activist Philip Ivey managed to get ahold of the nozzle of the water cannon and turned it away from protestors, towards the South African National Party's Cape Town headquarters. The NP was a primary architect of and lobbyist for the continued system racism of the apartheid system.
The National Party Was A Perfect Target That Day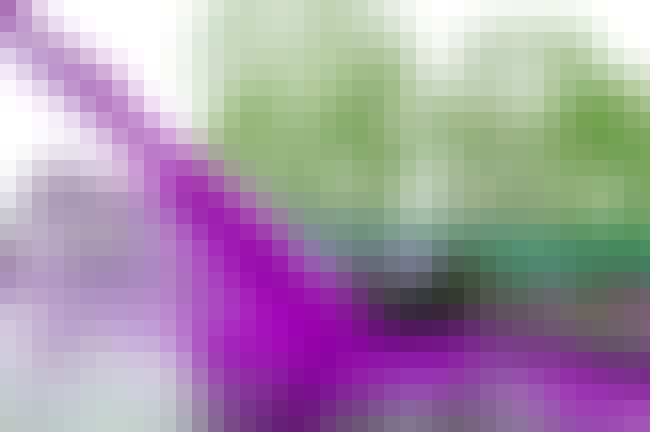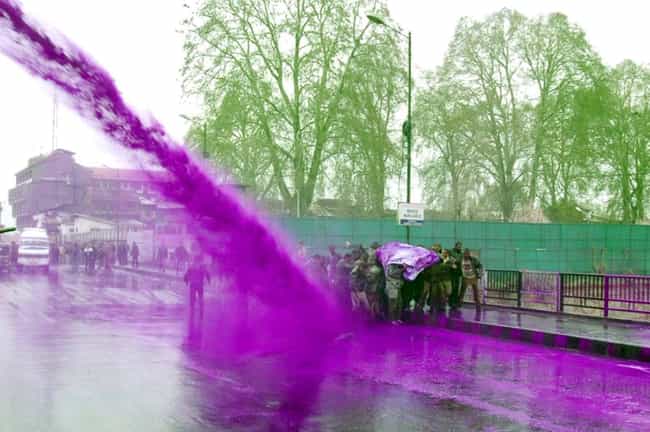 By the mid-'70s, South Africa was one of the last remaining nations in Africa ruled by whites. By 1984, the National Party, the dominant faction in Suoth African's government, had arranged the country's constitution to permit a controversial Tricameral Parliament consisting of the House of Representatives, filled with black South Africans (called "coloreds"); the House of Delegates, filled with South Africans of Indian ancestry; and the House of Assembly, filled with white South Africans. Unsurprisingly, the whites had more representation than the Indians and black communities combined.