Graveyard Shift
Aquarius Tattoo Designs

Updated June 14, 2019
4.4k votes
869 voters
49.9k views
30 items
Aquarius represents water and its name is Latin for water-carrier. Water may be an appropriate symbol for Aquarius, since water can be both calm and turbulent. Born from January 21 to February 19, Aquarius is the eleventh astrological sign of 12 zodiac signs, and it is a masculine and extroverted sign. Aquarians are friendly, loyal, and independent.
The best thing about constellation tattoos, is that you can design your tattoo with its astrological symbol, the actual constellation, or the astrological signs. You can combine the astrological signs and symbols, or the horoscope constellation and your name with your birthday. If it is your first time getting some new ink, constellation tattoo art could be the way to go. Take a look and see which style of constellation tattoo might be right for you, and be sure to vote for your favorite ones. Would you consider any of these Aquarius tattoo ideas?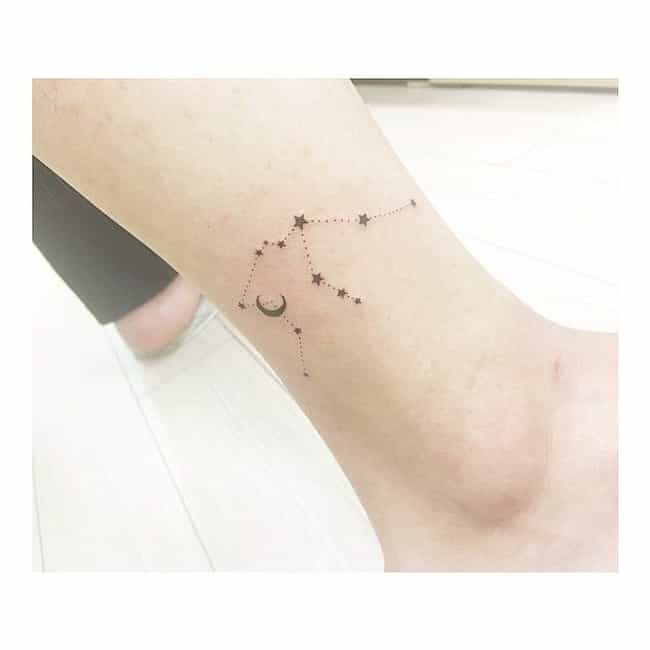 Is this great for an Aquarius?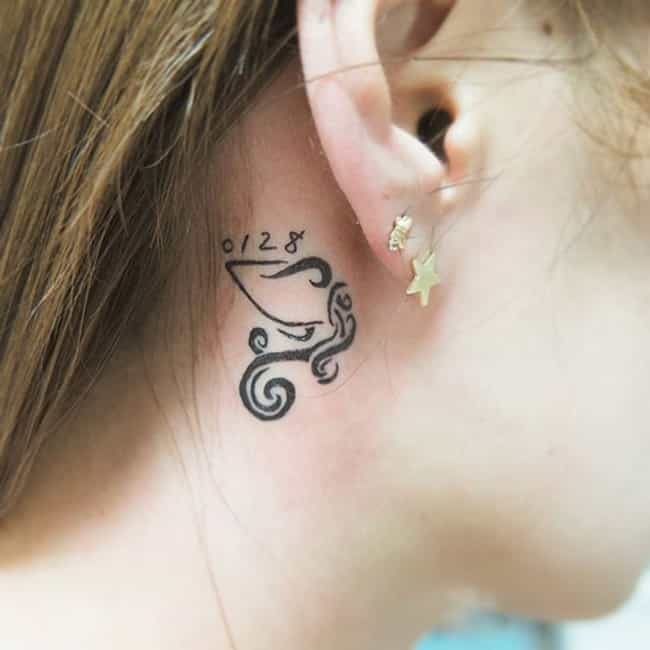 Is this great for an Aquarius?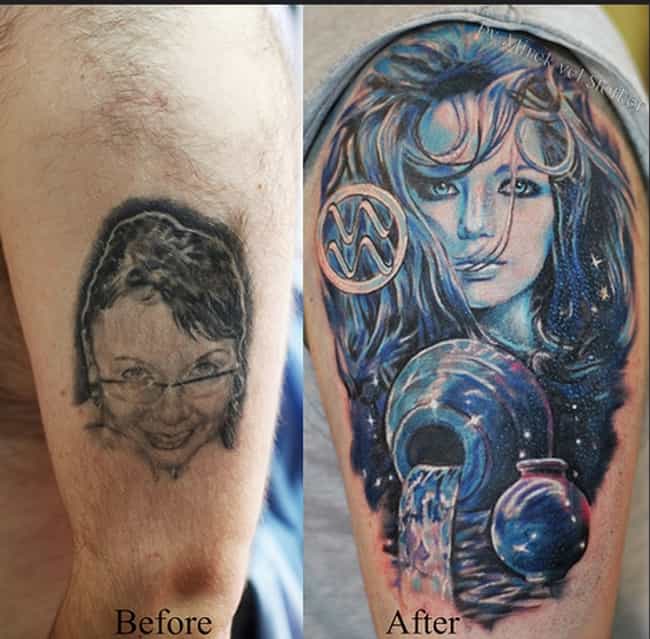 Excellent makeover of an old tattoo into a sultry Aquarius
Is this great for an Aquarius?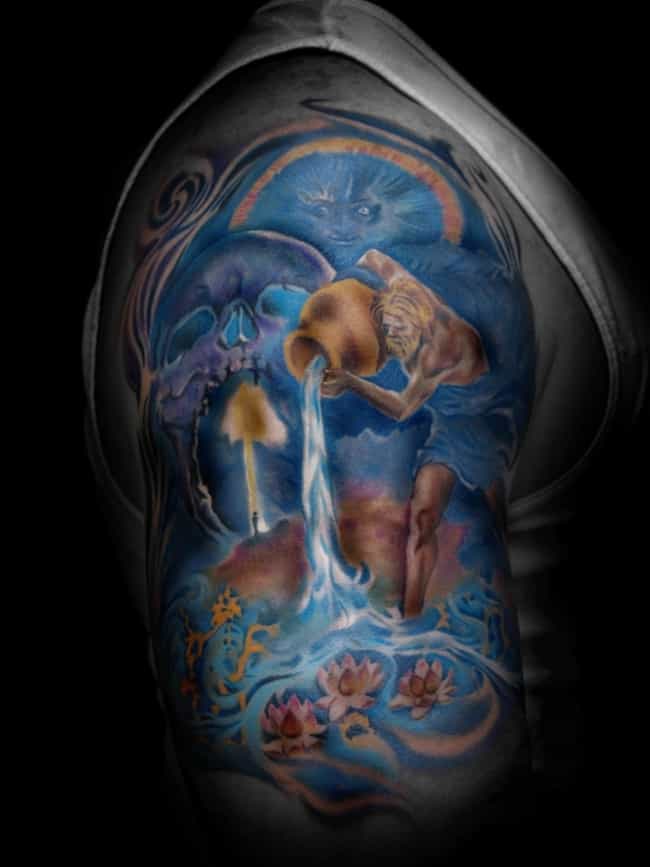 Very colorful design reminiscent of album covers
Is this great for an Aquarius?