Music
Ariana Grande's '7 Rings' Music Video, Explained

Updated January 30, 2019
7.6k views
7 items
If there's one thing Ariana Grande is the queen of, it's using social media to hype up her releases. The singer unleashed her single "7 Rings" late in the evening on January 17, 2019, and prior to its release, Grande posted hints and snippets of the "7 Rings" music video. These included snaps of her and her pup Toulouse surrounded by women bathed in fuchsia lighting. Fans could barely contain their excitement for the video, and once she released it, theories abounded as to what exactly "7 Rings" means.
After the release of the video, Grande revealed a new tiny tattoo on her palm which was meant to read "7 Rings" in Japanese characters. Fans quickly pointed out that the tattoo in fact reads "shichirin," a type of barbeque grill. Apparently, the pop star couldn't stand the pain and intentionally left out a few key symbols. Luckily, Grande is actually a "huge fan of tiny barbeque grills."
Like the "thank u, next" video, "7 Rings" is laden with subtext. Using the melody from The Sound of Music's "My Favorite Things," Grande flaunts her riches, singing, "I see it, I like it, I want it, I got it." She hints at her ability to provide for herself and whatever man happens to be on her arm - like she did with Pete Davidson - and she does it looking her best.
back to page 1
Her Friend Tayla Parx Helped Grande Put Together 'thank u, next'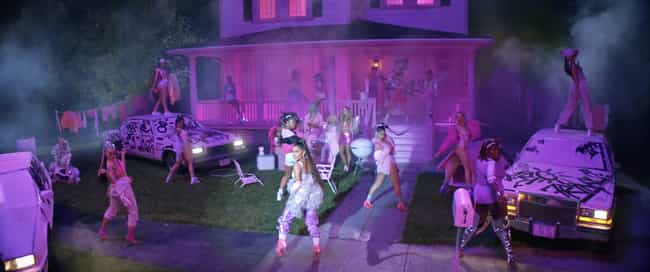 If Tayla Parx looks familiar, it's because she is more than one of Grande's best friends - she is also a collaborator. The performer helped Grande pen "thank u, next," and even appeared with her on Ellen to sing the song.
"thank u, next," isn't Parx's only claim to fame. The multi-hyphenate also helped write Panic! At The Disco's hit "High Hopes" and "Love Lies" by Khalid and Normani. She also has some acting credits under her belt and has appeared in Hairspray!, Everybody Hates Chris, and Gilmore Girls.
Victoria Monet Also Helped Out With 'thank u, next'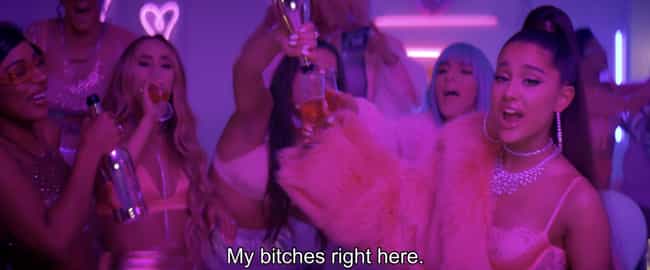 Just like Tayla Parx, Grande's friend Victoria Monet is another heavy hitter in the music world. Monet helped make 'thank u, next' happen, and like Parx, she also appeared on Ellen when Grande performed the song back in December 2018.
Monet has written for the likes of Kanye West, Nas, and Kendrick Lamar, to name a few.
Some Of The Women In The Video Are Grande's Lifelong Friends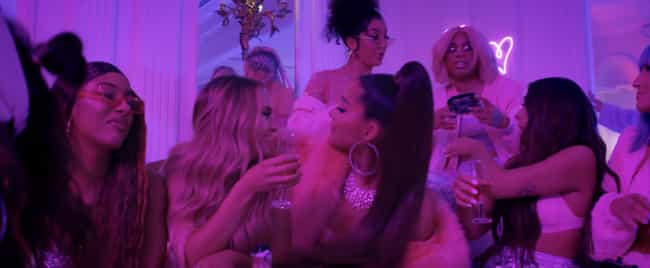 Alexa Luria and Grande go way back - all the way to elementary school. The two have remained close through Grande's meteoric rise to fame. She was also featured in the 'thank u, next' video. Grande values her friendship with Luria so much that she has the initial 'A' tattooed in her honor.
Another longtime friend, Courtney Chipolone, makes an appearance in the video. Grande also has a tattoo to represent Chipolone - her name is tattooed on the singer's knee.