Weird History
15 Rare, Chilling Photos of the Armenian Genocide

From 1915-1918, the Armenian genocide was responsible for the deaths of 1.5 million Armenians in the Ottoman Empire. One of the worst atrocities in human history, the word "genocide" was actually coined to describe the horrific murder of this minority population by the Ottoman government. One hundred years later, modern day Turkey still denies that a genocide occurred. While 43 states in America have independently recognized the Armenian Genocide, the U.S. government has not put forth an official position, instead using words like "massacre" and "humanitarian tragedy to describe the event.
These heartbreaking photos of the Armenian genocide (also called the Armenian Holocaust) show just how gruesome a time it was for the Armenian people. Able-bodied men were routinely rounded up and forced into army conscription or massacred outright.Women and children were forced from their homes, deported, and sent on death marches into the Syrian Desert, often facing unimaginably brutal treatment along the way.
April 24 is the date usually observed to commemorate those who lost their lives during the horrendous affair. To truly understand their suffering is difficult, but these Armenian genocide pictures give a glimpse into the massive amounts of death and despair the Armenian people endured.
These rare photos of the Armenian genocide were mostly taken by American missionaries and other international diplomats, since the Young Turk government of the Ottoman Empire restricted photography and reporting of the events. Many of them are difficult to look at and may be NSFW. Hopefully, these Armenian genocide photos are evidence of the kinds of human depravity the world will never face again.
1
Turkish Official Teasing Starved Armenian Children with Bread, 1915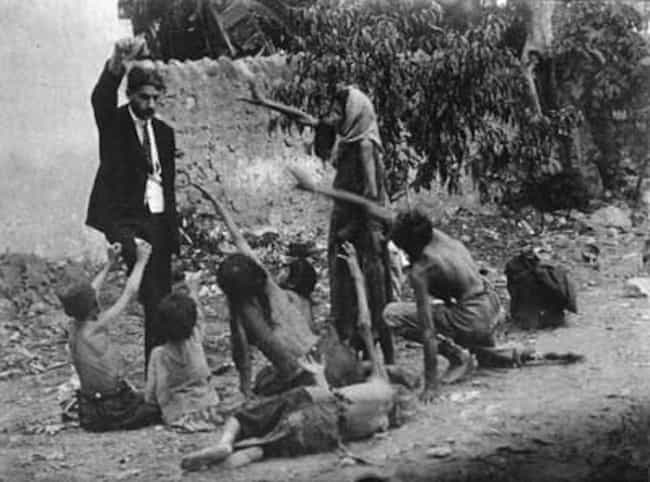 German Major General Friedrich Freiherr Kress von Kressenstein wrote, "The Turkish policy of causing starvation is an all too obvious proof, if proof was still needed as to who is responsible for the massacre, for the Turkish resolve to destroy the Armenians."
(
Source
)
2
A Mother with the Corpses of Her Five Children, 1915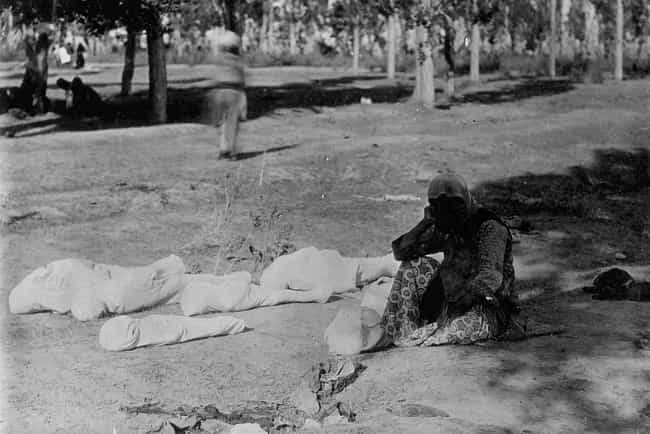 Somewhere between 1 million and 1.5 million Armenians died during the genocide, which lasted from 1915-1918.
(
Source
)
3
Armenian Deportees Sleeping in the Street, 1915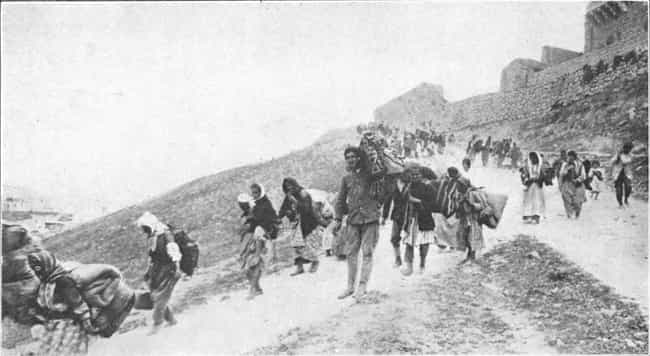 Although the Turkish government claimed to be "deporting" the Armenians, it soon became clear that they were making no effort to provide food, clothing, or shelter. Instead, many were left starving on the streets.
(
Source
)
4
Armenian Families Receiving Food Relief, 1915-16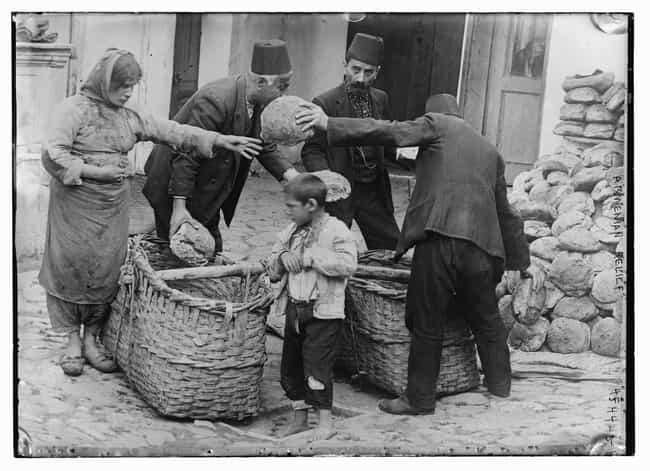 The Ottoman Turks restricted photography and reporting during the genocide, but news of the atrocities spread due to the pictures taken by American and other international aid workers.
(

Source
)