History
11 Brilliant Works Of Art That Were Created Out Of Pure Spite

Art created as an insult is still art, and art created out of spite has been one of the most fundamental motivations for some of the world's most famous artistic endeavors. While some artistic insults were more on the order of hidden, private jokes, like Michelangelo's lampooning of a prudish critic, some insults in art were blatant and meant to deliberately wound, like John Lennon's pointed takedown of his former collaborator, Paul McCartney. Since most art emanates from the more human, emotional aspect of thought and experience, it is only logical that the following brilliant works of art were driven by revenge, jealousy, or righteous anger.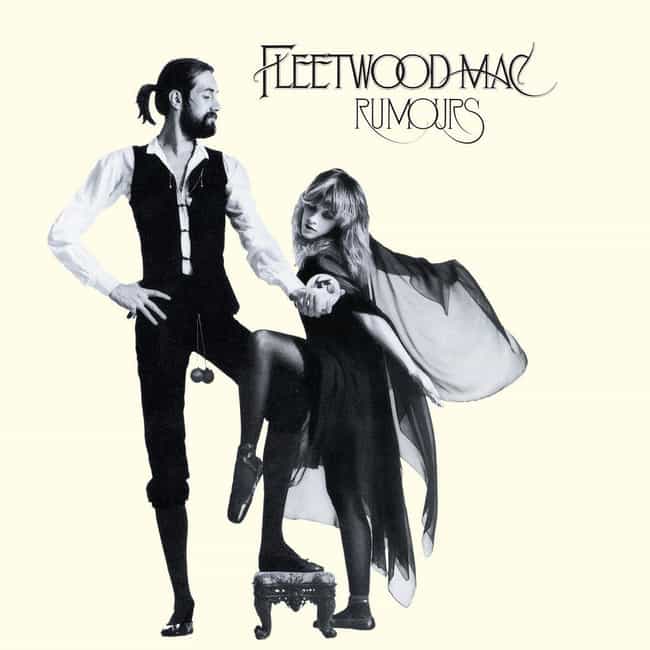 A reorganized Fleetwood Mac released their extremely successful 10th album, Fleetwood Mac, in 1975, establishing them as one of the most popular music groups in the world. Unfortunately, this success unleashed a tremendous amount of emotional conflict and substance abuse that would deeply affect their next release, 1977's Rumours. However, instead of destroying the band's creative efforts, this strife only seems to have ignited their creativity, culminating in what would become one of the best-selling albums ever.
Because each band member was involved in some form of infidelity with another band member or spouse, the songs contained lyrics that were openly about their failed relationships. The two most high-profile songs "Dreams," sung by Stevie Nicks, and "Go Your Own Way," by Lindsey Buckingham, are practically musical transcripts of the type of heated discussions that must have transpired during this time period among band members. Christine McVie and husband John were recently divorced when the band started recording, so he was probably not pleased to learn that her "You Make Lovin' Fun" was not a sentimental reminiscence but a valentine to her new boyfriend, the band's lighting director. With all of this kind of not so passive aggression, it is remarkable that Fleetwood Mac is still intact after four decades later.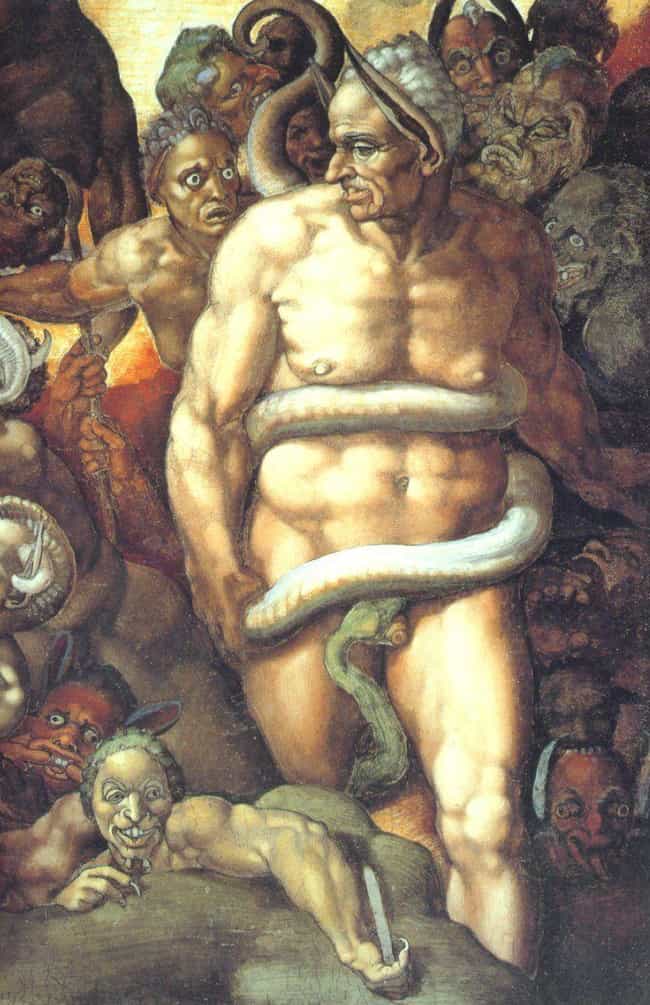 Michelangelo's groundbreaking and sensual Sistine Chapel artwork was not greeted by unanimous praise. In fact, one Vatican administrator publicly criticized the nudity that was prevalent throughout the artwork as inappropriate for a religious environment. This official, Biagio de Cesena, added that the frescos were more suited to a tavern or public bath than the most sacred space in the land. Unfortunately for de Cesena, Michelangelo didn't take kindly to this criticism, and revenge was his to be had.
Directly behind the Chapel's altar, Michelangelo painted a very recognizable de Cesena as Minos, the despicable judge of the underworld. He included a serpent chomping down on Minos's genitalia and - just for good measure - added donkey ears to portray de Cesena as a jackass for all eternity. When the official complained to Pope Paul III, the pontiff replied: "Had the painter sent thee to purgatory, I would have used my best efforts to release thee; but since he hath sent thee to hell, it is useless to come to me, as I have no power there."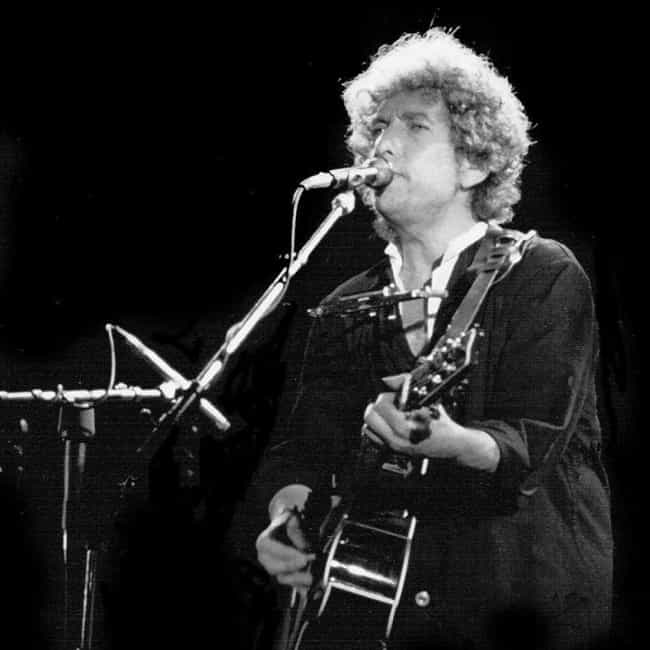 In 1965, Bob Dylan's career was at a crossroads after a tumultuous and highly publicized tour of England. Emotionally drained, he began work on a song that would eventually reach 10 written pages in length, which he once characterized as a "vomit." The lengthy work would eventually be distilled down to song lyrics and would be recorded along with session musicians accompanying Dylan on electric guitar. While some of the lyrics can be perceived as directed toward an unrequited love who is now down and out, the song has also been interpreted as a response to the public's expectations of what his music and art should be. At his famous and controversial "Dylan goes electric" appearance at the July 25, 1965, Newport Folk Festival, it is not coincidental that the singer chose this song as one of only five that he performed. To the folk purists he knew would be subsequently critical of his new direction, this was a spiteful and deliberate expression that he didn't care.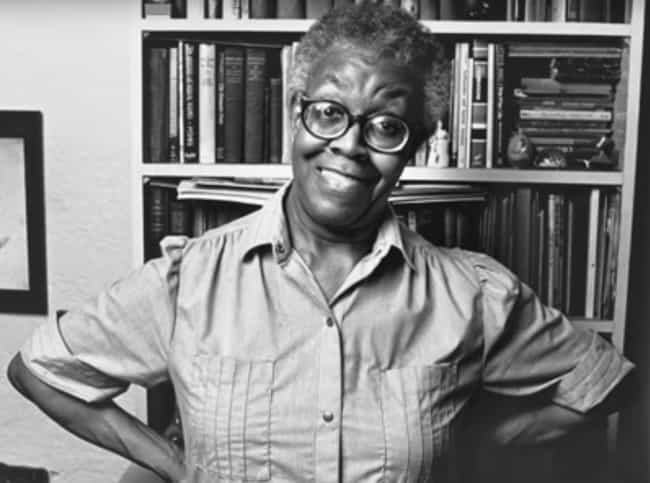 Gwendolyn Brooks Penned Some Lethal Verses About Superficially Charitable People In 'Lovers Of The Poor'
In her cutting 1963 poem "Lovers of the Poor," Gwendolyn Brooks takes down the phony crowd of churchgoers who like to swarm into poor neighborhoods, dote on the poor for a moment, and then lament those others' poverty while refusing to change anything about their own lives or comforts. Essentially, she's calling out those people who somehow manage to feel more comfortable, safe, and happy while thinking about the trials and tribulations of others - those people who look at poverty as an aesthetic problem and not a matter of life and death. And she's specifically taking aim at those who have limits on their ideas of who deserves their charity. She writes of these "Ladies from the Ladies' Betterment League":
Their guild is giving money to the poor.
The worthy poor. The very very worthy
And beautiful poor. Perhaps just not too swarthy?
perhaps just not too dirty nor too dim
Nor—passionate.