Total Nerd
This Artist Creates Eye-Opening Comics About Being Trans

122.2k votes
21k voters
913.2k views
28 items
List Rules Vote up the most touching comic strips.
Not all comic strips need to deal with super villains or alien invasions in order to be compelling; sometimes the greatest struggles occur simply as part of everyday life. Capturing everyday struggles is what artist Sophia Labelle does with her Assigned Male comic strips, specifically the everyday struggles of living as a transgendered individual. Similar to how Daily Life of a Gay Couple comics convey the lives of a nontraditional couple in animated terms, Sophia Labelle's Assigned Male comic series touches upon the struggles and successes of trans people in colorful yet informative ways. The best Assigned Male comic strips, centered around a young trans girl named Stephie, use humor and education to enlighten people about trans etiquette. By writing comic strips about being transgender, Labelle reveals how day-to-day existence for a trans person can feel just as tumultuous, and relatable, as anything you'd read from Marvel or DC.
Why Sex-Ed Should Be All-Encompassing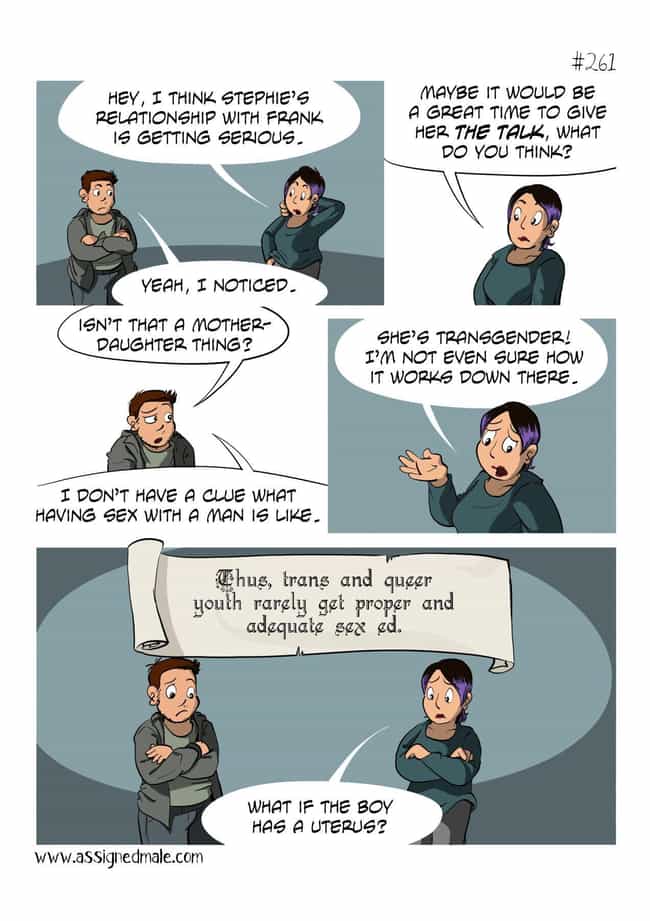 Is this touching?

Is this touching?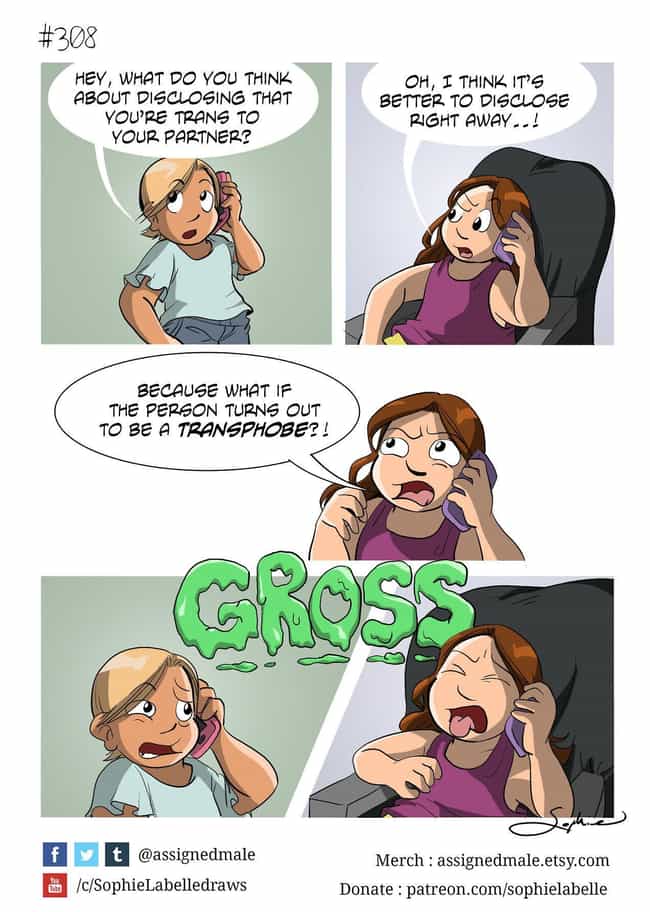 Is this touching?
Being Inclusive Is For The Baddest Of Girl Gangs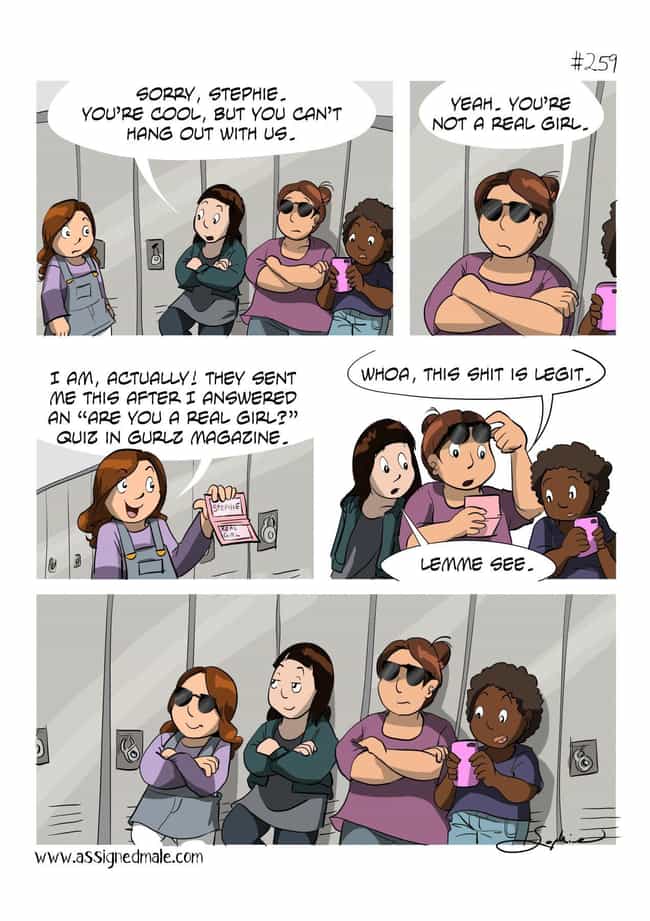 Is this touching?