Attractions

List of Famous Athens Buildings & Structures

List of the famous landmarks that make up the Athens skyline, listed alphabetically with photos when available. Athens architectural landmarks as well as other major buildings, dwellings, and other structures in Athens are included on this list. Information about these Athens buildings is included on this list, such as when the building first opened and what architectural style it falls under. List includes both new buildings in Athens and older historic landmarks.
Parthenon and Temple of Hephaestus are a great starting point for your to rank your favorites on this list
This list answers the question, "What are the most famous buildings in Athens?"
This is a good reference for research into the historical architecture in Athens. Famous architectural houses within the city of Athens are included as well, sometimes by address, other times listed by the name of the original home owner.
The Old Main Post Office in Athens, Alabama, also known as Washington Street Courthouse Annex, was built in 1933. Located one block from the Courthouse Square, the Neoclassical building was constructed by the Works Progress Administration. The front is divided by 8 Doric columns. Granite stairs flanked by original cast iron lamps lead to 3 sets of doors in the center bays. The lobby features marble floors, wainscoting, pilasters, and door trim. The post office was converted to a courthouse annex in 1979. It was listed on the National Register of Historic Places in 1982. ...more on Wikipedia
City/Town: Athens, Alabama, USA
Style: Classical Revival
see more on Alabama Main Post Office Old Athens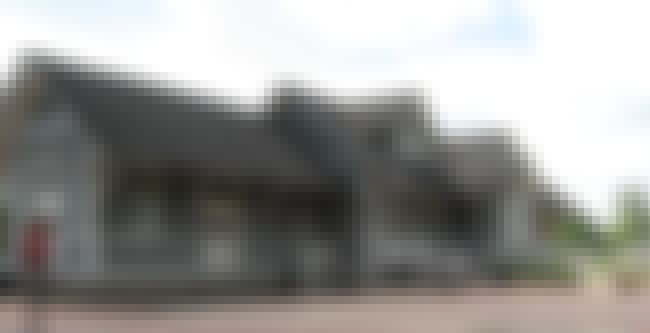 Athens B & O Train Depot is a historic railroad building in Athens, Ohio. It was listed in the National Register of Historic Places on January 11, 1983. The B&O Railroad tracks formerly went past this site, but have long been removed. Today, the area where the tracks were is a parking lot. This building is currently under lease to a private concern. The station was used by Amtrak's Shenandoah, operating between 1976 and 1981. ...more on Wikipedia
City/Town: Athens, Ohio, USA
Style: Queen Anne Style architecture (Great Britain & Australia), Stick style
see more on Athens B & O Train Depot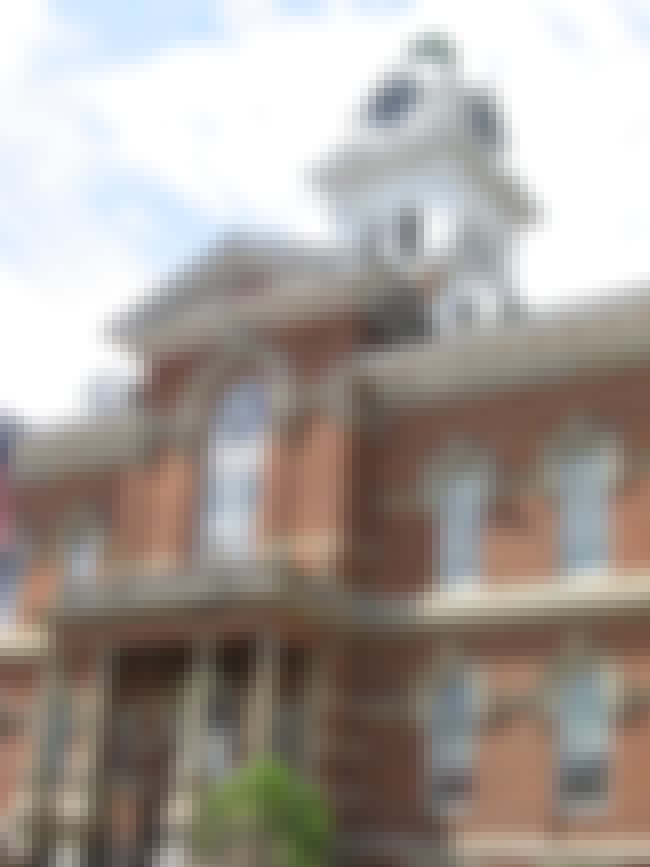 The Athens Governmental Buildings are a complex of buildings in central Athens, Ohio, United States. Among these buildings are the Athens County Courthouse, the Athens City Hall, and the former post office, now Haning Hall of Ohio University. The current post office is a much more recent building away from the town center, on East Stimson Avenue. The oldest of the buildings included was built in 1804. Together, they were added to the National Register of Historic Places in 1979. ...more on Wikipedia
City/Town: Athens, Ohio, USA
Opened: Jan 01 1804
Architect: James Knox Taylor
Created By: James Knox Taylor
Style: Classical Revival, Romanesque architecture, Italianate architecture, Italian Villa
see more on Athens Governmental Buildings
City/Town: Athens, Georgia, USA
Style: Greek Revival
see more on Bishop House