Sports
Athletes Who Own Restaurants

When you think of the world's greatest sports stars, you don't immediately think of great food. But these athletes who own restaurants are making a name for themselves in the culinary industry. Some of the football players, basketball stars, and pro golfers on this list opened small, but locally loved eateries, while others have found major success with expanding restaurant chains. But not all of the athletes who opened restaurants managed to keep doors open. A number of athlete-owned restaurants have shut down over the years.
Whether they still oversee a delicious empire or had to give up on their restaurant dreams, these entrepreneurial athletes should be commended for trying to bring good food to the world.
Where should you eat first? Might as well start with the big names. The most famous athlete who owns a restaurant has got to be Chicago Bulls legend Michael Jordan. Michael Jordan's Steak House can be found in Chicago, New York City and Connecticut. Brett Favre's Steakhouse is conveniently located on Brett Favre Pass in Green Bay. Wayne Gretzky's restaurant in Toronto features a dining room, sports bar and rooftop patio.
If you're looking for delectable bites, you might try former hockey star Ray Bourque's Tresca in Boston. It was named the best "athlete owned restaurant in the East" by

USA Today

. Have you ever visited an athlete-owned restaurant? Share your experience in the comments section.
back to page 1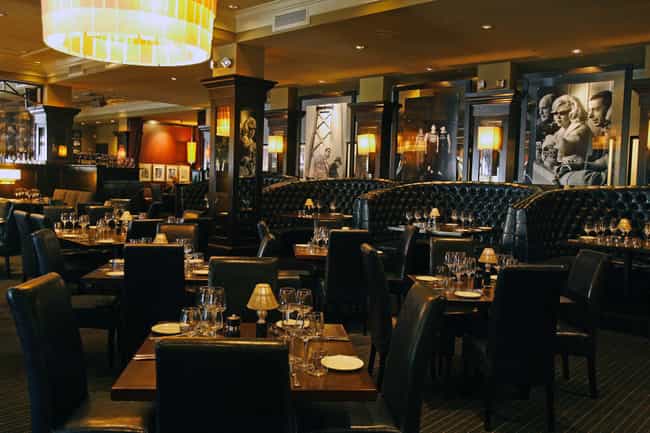 Joe DiMaggio's family owned DiMaggio's restaurant on Fisherman's Wharf in San Fransisco.
Age: Dec. at 85 (1914-1999)
Nationality: United States of America
Birthplace: Martinez, California, United States of America
Teams: New York Yankees, New York Yankees
see more on Joe DiMaggio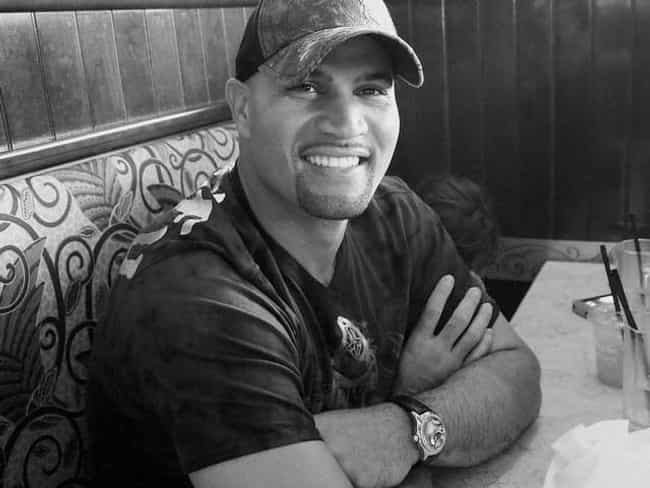 MLB All Star Albert Pujols owned Pujols 5 Grill in St. Louis, but the business has closed.
Age: 39
Nationality: United States of America
Birthplace: Santo Domingo, Dominican Republic
see more on Albert Pujols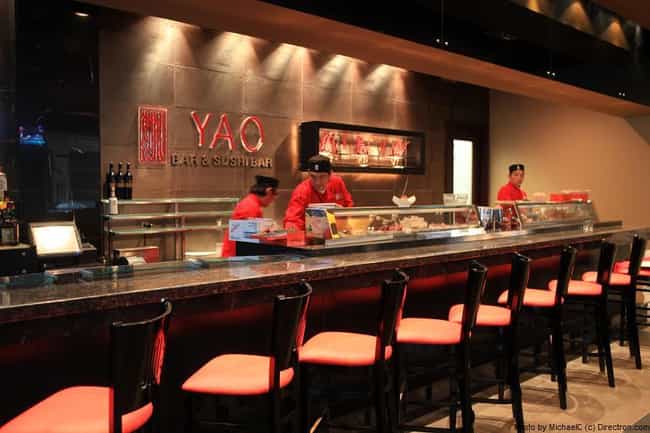 Former basketball star Yao Ming owned Yao Restaurant in Houston, but the business shut down in 2012.
Photo: Direction
Age: 39
Nationality: China
Birthplace: China, Shanghai
Teams: Houston Rockets, Houston Rockets, China men's national basketball team, Shanghai Sharks
see more on Yao Ming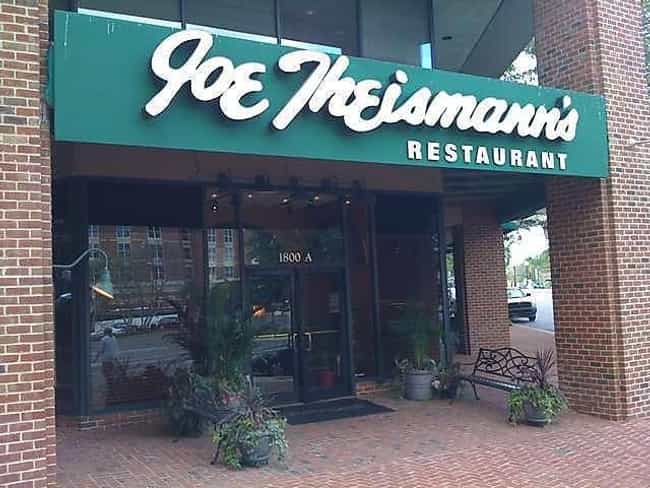 Former NFL QB Joe Theismann's Restaurant and Bar is located in Alexandria, VA. It is opened for brunch, lunch and dinner.
Age: 70
Nationality: United States of America
Birthplace: New Brunswick, New Jersey, United States of America
Teams: Washington Redskins, Notre Dame Fighting Irish football, Toronto Argonauts
see more on Joe Theismann