Entertainment
Athletes Who Served in the Military

Updated June 14, 2019
34k views
25 items
Athletes are often considered heroes for what they do on the field. However, it is what some athletes have done off the field that truly makes them heroes. Many of the athletes who served in the military on this list voluntarily left their sport to go serve and defend their country. Some left in the prime of their careers, while others turned down big money to do battle on a completely different field.
Many of the athletes who were soldiers on this list were also drafted into the military and were forced into service. But what may surprise you is that these athletes did not take the easy road out while serving their time. Ted Williams, who is arguably one of the best baseball players of all time, was a fighter pilot. Jackie Robinson was breaking down color barriers in the Army before doing so in professional baseball, and Yogi Berra was involved in the D-Day invasion.
One of the most famous stories involving an athlete in the military is Pat Tillman. Tillman famously turned down a $3.6 million NFL contract to defend his country and fight the war on terror. Read more about him and other athletes, all with different stories and backgrounds, who have served in the military.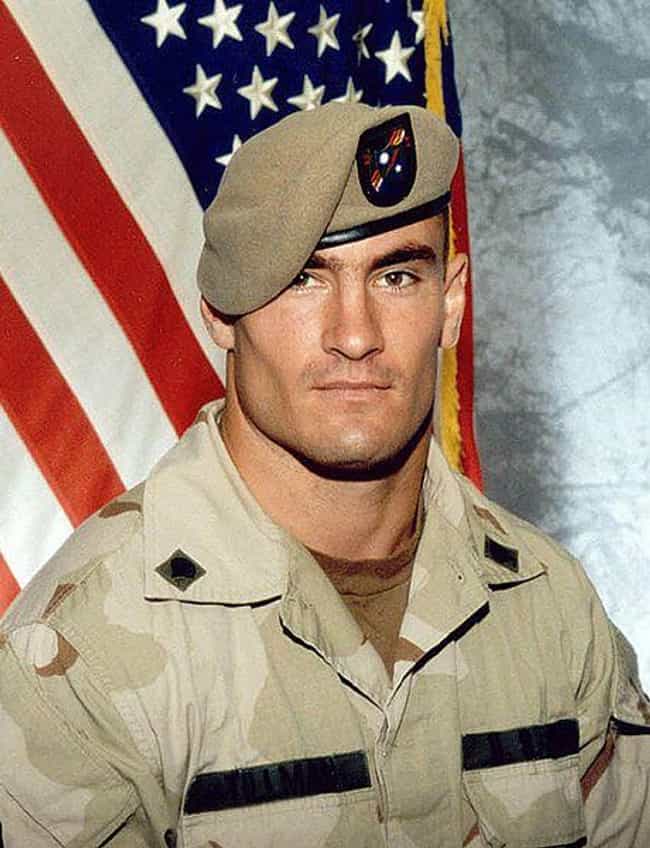 Pat Tillman was enjoying a successful pro football career with the Arizona Cardinals before he enlisted in the U.S. Army following 9/11. Tillman turned down a $3.6 million contract to fight the war on terror. In 2004, Tillman tragically lost his life in Iraq from friendly fire.
Jackie Robinson became the first African American to play in the major leagues in 1947. But before baseball, Robinson was part of a segregated Army unit in 1942. In 1944, Robinson was arrested for refusing to move to the back of a segregated bus. He was eventually acquitted and received honorable discharge.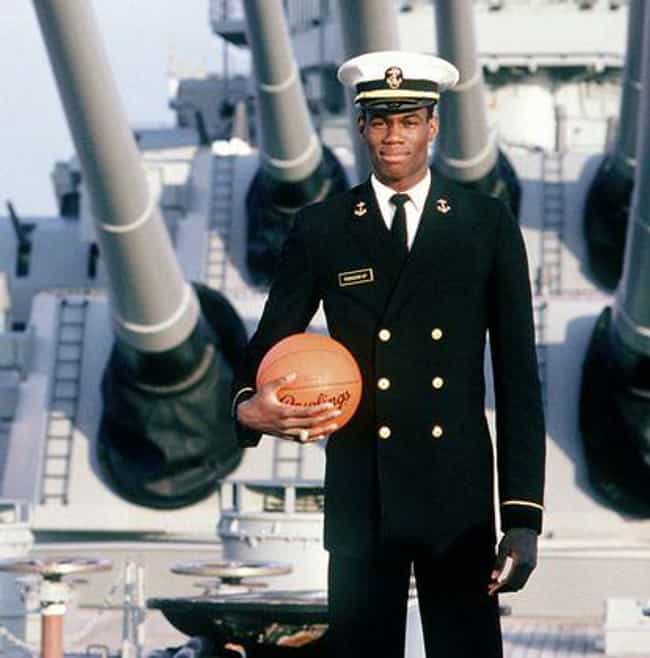 David Robinson did not receive much attention from major colleges after high school, so he decided to follow in his dad's footsteps and join the Naval Academy. Robinson developed into one of the best basketball players in the country earning him the nickname "The Admiral."
The Spurs drafted Robinson with the first pick in the 1987 NBA Draft even though Robinson had to fulfill a two-year commitment to the Navy. Robinson fulfilled his commitment and returned to win Rookie of the Year for the Spurs in 1989.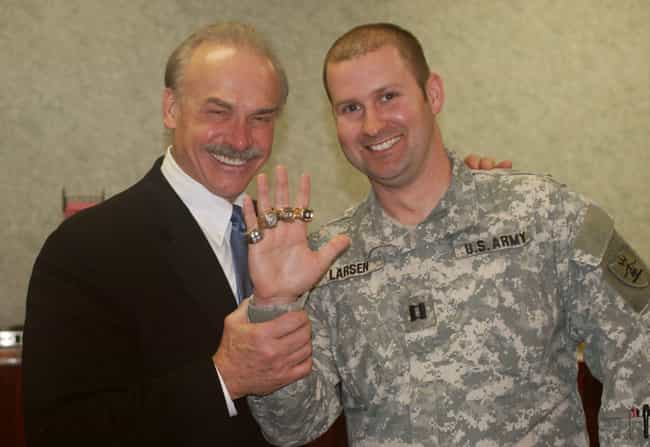 Rocky Bleier was drafted into the Army in 1969 to help in Vietnam after his rookie season with the Pittsburgh Steelers. Bleier sustained serious trauma when his platoon was ambushed and a grenade damaged his leg.
When Bleier returned from the war in 1971, he worked extremely hard to nurse himself back to health and reenter the NFL. He ended up playing nine more years of professional football and catching the game-winning touchdown in Super Bowl XIII.