Entertainment
Atomic Blonde Movie Quotes

Updated August 12, 2017
75 votes
50 voters
2.7k views
List Rules Vote for your favorite Atomic Blonde movie quotes!
Atomic Blonde movie quotes bring the thrills to the film about a MI6 operative sent undercover to investigate double agents during the Cold War. The action spy thriller was directed by David Leitch using a screenplay Kurt Johnstad adapted from the graphic novel The Coldest City by Antony Johnston and Sam Hart. Atomic Blonde hit theaters in the United States on July 28, 2017.
In Atomic Blonde, it's 1989 and Lorraine Broughton (Charlize Theron) is an experienced MI6 spy who is brought in by MI6 executive Eric Gray (Toby Jones) and CIA Agent Emmett Kurzfeld (John Goodman). Lorraine is asked about the murder of MI6 agent James Gasciogne, who, before his death stole information on double agents in the Soviet Union. She's also tasked with finding out who killed James and recovering the list of double agents.
So Lorraine sets out on her mission, including with the help of her operative David Percival (James McAvoy). But it doesn't take long for Lorraine and David to turn on one another as both seek the list for their own gain. So not only does Lorraine have to fight off all the Soviets trying to get the list, but also a former ally as well.
Atomic Blonde was one of several great summer 2017 films along with Girls Trip, 47 Meters Down, All Eyez on Me, and Rough Night.
Lorraine Broughton: I chose this life and someday it's going to get me killed, but not today.
Lorraine explains a bit about herself and the film in this Atomic Blonde movie quote. As she mentions, she selected the life of an undercover MI6 agent with a full understanding of the danger that line of work brings.
Should this be higher or lower?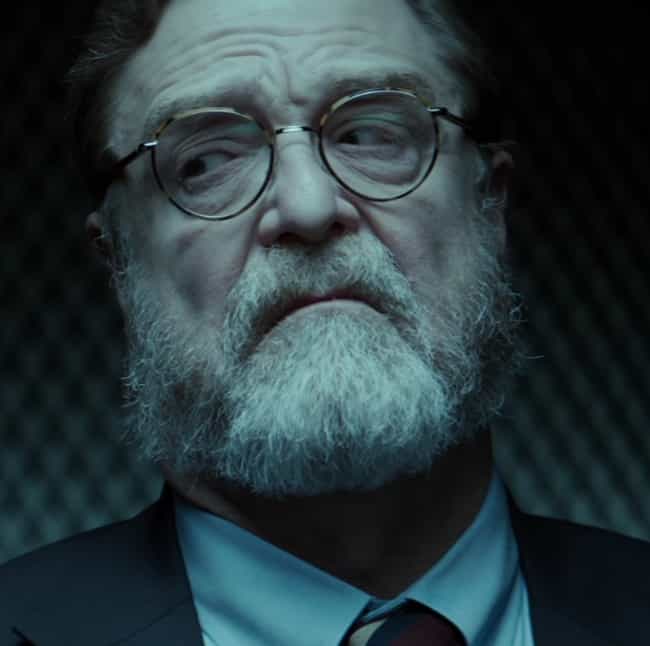 Emmett Kurzfeld: Lorraine, there's a double agent hunting our operatives in Berlin. Your mission, find out who did this. Remember, trust no one. Your contact is David Percival.
CIA Agent Kurzfeld explains more about Lorraine's mission in this Atomic Blonde movie quote. Lorraine is to trust no one, well, except for her contact, David.
Should this be higher or lower?
David Percival: Welcome to Berlin. I'm David... Don't shoot. I've got your shoe.
...
Lorraine Broughton: I was made from the moment my feet touched the ground.
...
David Percival: This was never part of the plan.
Lorraine Broughton: It was part of mine.
Lorraine's contact David tries hard to introduce himself to her in these Atomic Blonde movie quotes but she's not really interested. She realizes that she's under threat but seems to have things under control.
Should this be higher or lower?
Find Out Who's Hunting Our Operatives
Eric Gray: Lorraine Broughton, expert in intelligence collection and hand to hand combat.
...
Emmett Kurzfeld: Agent Gasciogne was killed last night. Did you know him?
Lorraine Broughton: Enough to say hello
Emmett Kurzfeld: He had an atomic bomb of information. Find out who's hunting our operatives and trust no one.
As Lorraine talks about the murder of Agent Gasciogne with CIA Agent Emmett Kurtfeld and MI6 executive Eric Gray, she's asked if she knows the slain officer. While Lorraine doesn't especially answer with the complete truth, what's more important is the order she's given to find the killer.
Should this be higher or lower?