Actor Trivia
Interesting Facts About Audrey Hepburn's Life You Probably Never Knew

Updated November 12, 2018
210k views
14 items
Audrey Hepburn is quite possibly one of Hollywood's most timeless stars. Born in Belgium in 1929, she went on to become an actress, model, dancer, and humanitarian, as well as a beauty and fashion legend. Audrey Hepburn's movies and her signature style stood the test of time, revered decades after she passed away in 1993. But there are plenty of things about Audrey Hepburn's life most people don't know. Despite being a beloved Hollywood starlet, her life wasn't all roses.
Away from the camera, she faced struggles and triumphs. There are plenty amazing facts about Audrey Hepburn that go beyond her movies. Dysfunctional parents, two high profile and failed marriages, and a lifetime of medical issues and poor health were also part of the reality behind the public facade. Here are some of the things you probably didn't know about Audrey Hepburn.
Hepburn Weighed Only 88 Pounds Because Food Was Scarce During WWII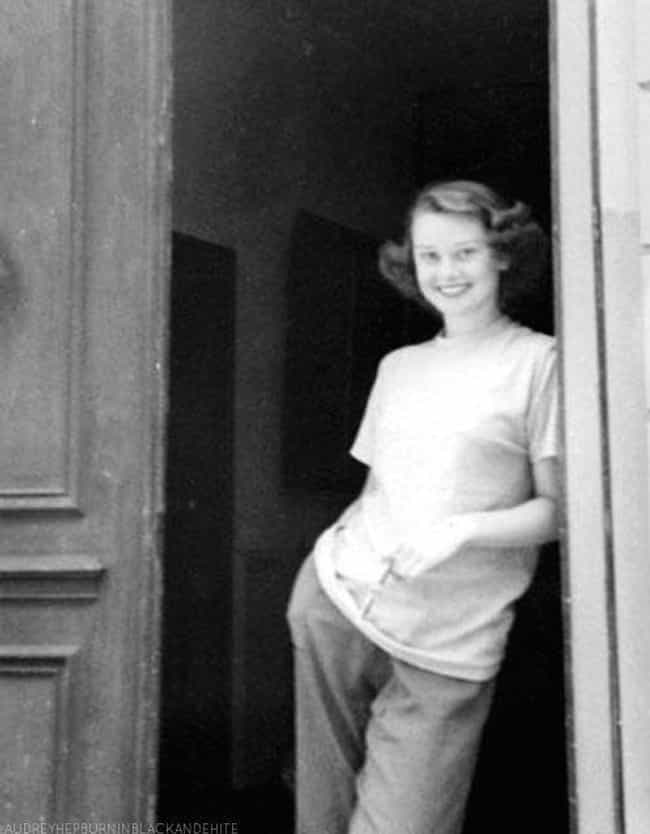 Hepburn's remarkably slender and delicate physique has been perceived as the height of natural, elegant beauty. Unfortunately, this body type resulted from the extreme deprivation she experienced during World War II. As the war progressed and the situation for the occupying Nazis grew bleaker, they punished the Dutch population by limiting already scarce food supplies. .
By the winter of 1944, Heburn recalls her family attempting to survive by boiling grass, nettles and tulip bulbs. She also suffered from asthma, jaundice, and anemia. By the end of the war, Hepburn - who stood at 5-feet seven-inches tall - weighed 88 pounds.
Her Parents Were Nazi Sympathizers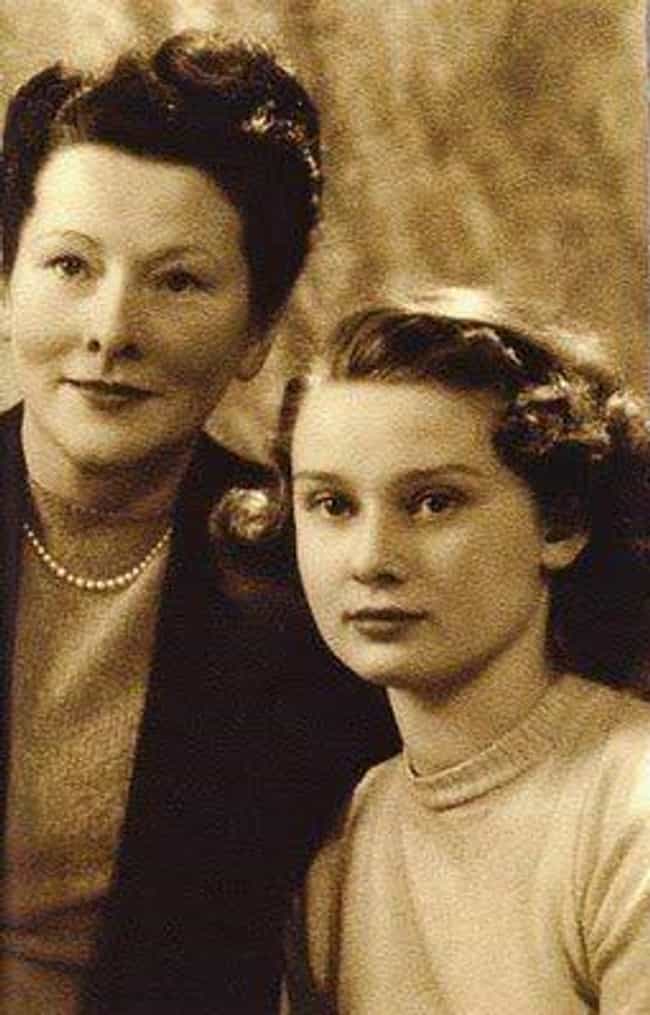 Hepburn's father, Joseph, was a British ex-pat born in the present day Czech Republic and her mother, Ella, was born in the Netherlands as a Baroness in an aristocratic family. Both of Hepburn's parents were enthusiastic about and raised funds for the British Union of Fascists, an anti-Semitic British political party popular in Britain in the mid-30s that quickly lost credibility as Nazi Germany and Great Britain verged on open warfare.
Joseph abruptly left his family in 1935 to move to London, and became even more deeply involved with the British Union of Fascists. Meanwhile, Ella attended the Nuremberg rallies with British fascist Unity Mitford. In June of 1940, when war broke out, Hepburn's father was interned on the Isle of Man and considered "an enemy of the state."
Hepburn's mother made the erroneous assumption the Netherlands would be able to remain neutral, as the country had done during World War I, and relocated with her daughter to Arnhem, where her father was the former mayor. This would prove to be a fateful decision, as the Nazis quickly overran the country in 1940.
Much has been written about Hepburn's alleged work with the Dutch resistance and personal experiences witnessing Nazi atrocities, however this seems to be the work of numerous Hollywood press agents, possibly compensating for Hepburn's parents ties to fascism.
Hepburn Was A Heavy Smoker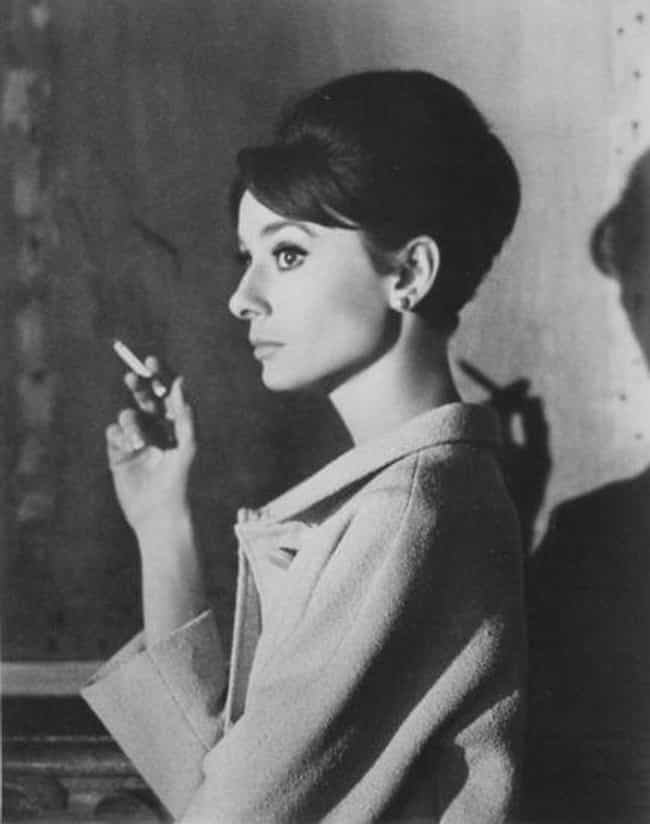 Hepburn began smoking when she was a teenager. For the rest of her life she smoked heavily, upwards of two to three packs a day. Such an addiction seems out of place for the seemingly naive and doe-like actress. She even smoked during breaks in her performance during The Nun's Story, secreting cigarettes in her nun's habit.
Even as society grew more conscious of the dangers of tobacco, she continued the habit. "I have some sins," was her witty rationalization of the vice that would ultimately have dire consequences.
Her Sons Fought Over Her Estate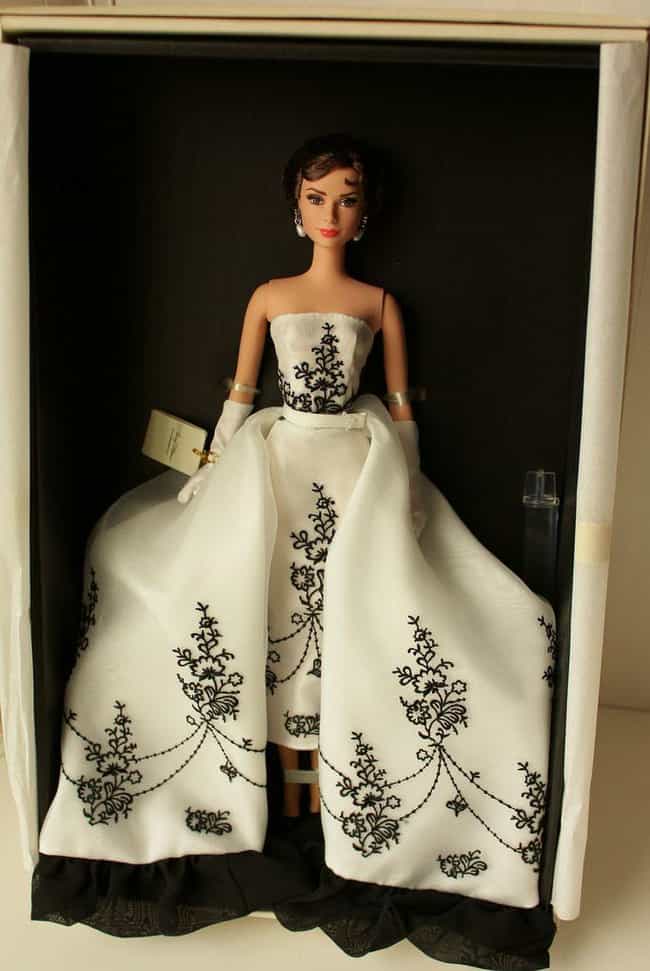 After Hepburn's death, her sons - Luca Dotti and Sean Ferrer - waged a legal battle against one another for rights over her belongings. In 2015, they entered a court battle over a slew of her items - including her clothes, jewelry, scripts, costumes, and awards. A judge stepped in to divide the assets, but again in 2017 the brothers were at war with one another in court.
Both brothers were on the board of Hepburn's Children's Fund board, but in 2008 the elder son Ferrer resigned. He later tried to block Dotti from exhibiting Hepburn's effects and using her likeness. Dotti accused Ferrer of trying to overrun him and edge him out of Hepburn's estate despite Ferrer leaving the board of her charity. As of May 2017, the case has not been resolved.