Total Nerd Comic Storylines That Will Influence Avengers 4

6.1k votes
1.5k voters
103.9k views
13 items
List Rules Vote up the comic book storylines you think will be a part of the 'Avengers 4' movie.
Avengers: Infinity War pays homage to multiple Marvel Comics events, like Infinity Gauntlet and Infinity, so it's no surprise fans are on the lookout for the comic book storylines that will influence Avengers 4.
At this point, very little is known about the film's plot, but it is almost guaranteed there will be some form of comic book inspiration for Avengers 4. Fans have already started to develop Infinity War sequel predictions based off existing content in the MCU, and Marvel's near-century of publishing history provides would-be prognosticators with plenty of additional material to sift through.
Although there is no way of knowing what Marvel Studios has in store for audiences until the still-untitled Avengers 4 movie hits theaters in 2019, there are plenty of comic book arcs that share thematic similarities with the current state of the MCU. Not only are there an abundance of excellent Thanos storylines out there - like Thanos Wins - but also a plethora of arcs in which the Avengers must unite after being "down-and-out," as they currently are post-Infinity War. It's clearly time for the Avengers to assemble and lead the way to Phase 4 of the MCU, but just how said assemblage will go down is anyone's guess.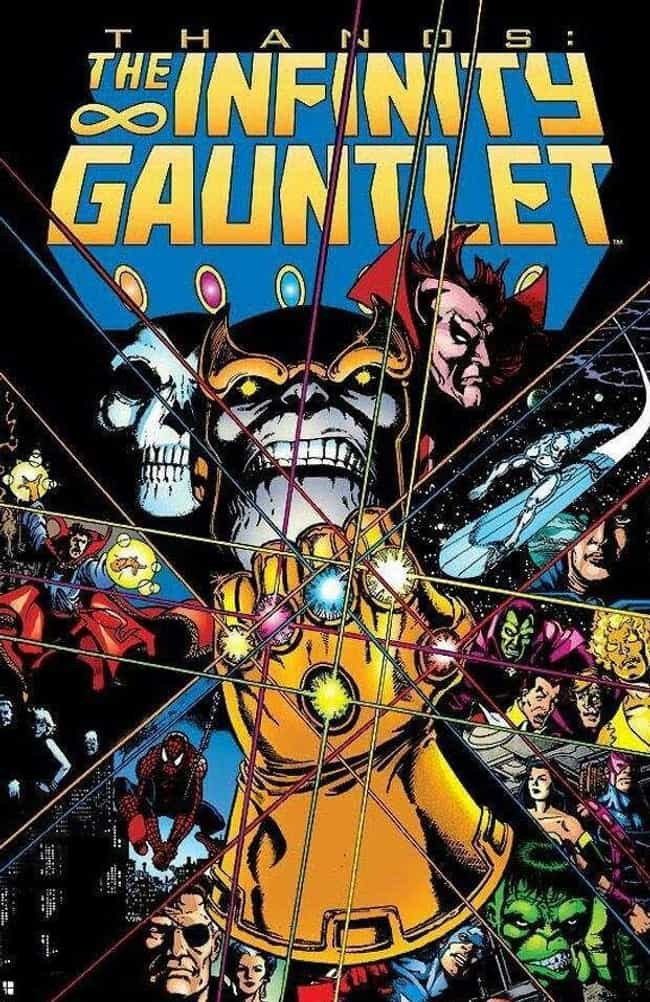 Many comic book fans guessed the Infinity Gauntlet series would have a major influence on Infinity War, and they weren't wrong. However, the film barely scratches the surface of the classic cosmic event.
Thanos's infamous snap, which was ported directly from the comic to the big screen, happens in the very first issue of Infinity Gauntlet, which means there's still plenty of plot left to borrow for Avengers 4. The rest of the saga involves the remaining heroes of the universe banding together to try to wrest the power of the Infinity Stones back from Thanos, something that is almost surely going to happen in A4.

Is this likely?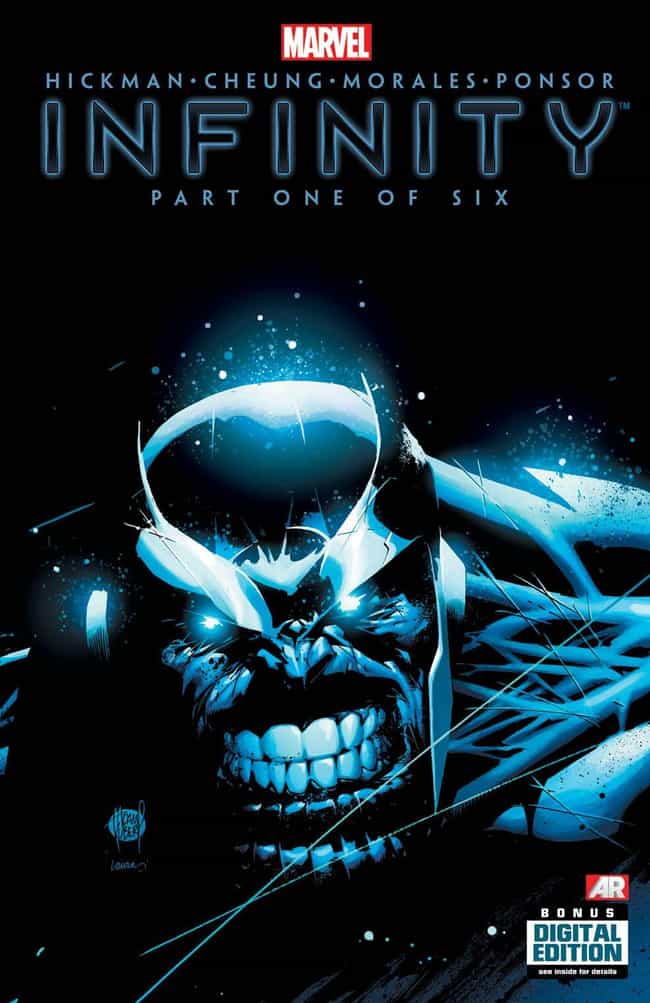 As much as Infinity War borrowed from the vintage comic series Infinity Gauntlet, it also played plenty of homage to a more contemporary Marvel event: 2013's Infinity. Although Thanos is involved in that storyline, the main thrust of the plot features the Avengers heading into space to wage war against the Builders, an ancient race bent on destruction.
One thing leads to another, and the Avengers find themselves at the head of an interplanetary fighting force - which may happen in Avengers 4, given that all of the alien races in the MCU lost half of their population, too, and are probably willing to join up with any campaign against Thanos.

Is this likely?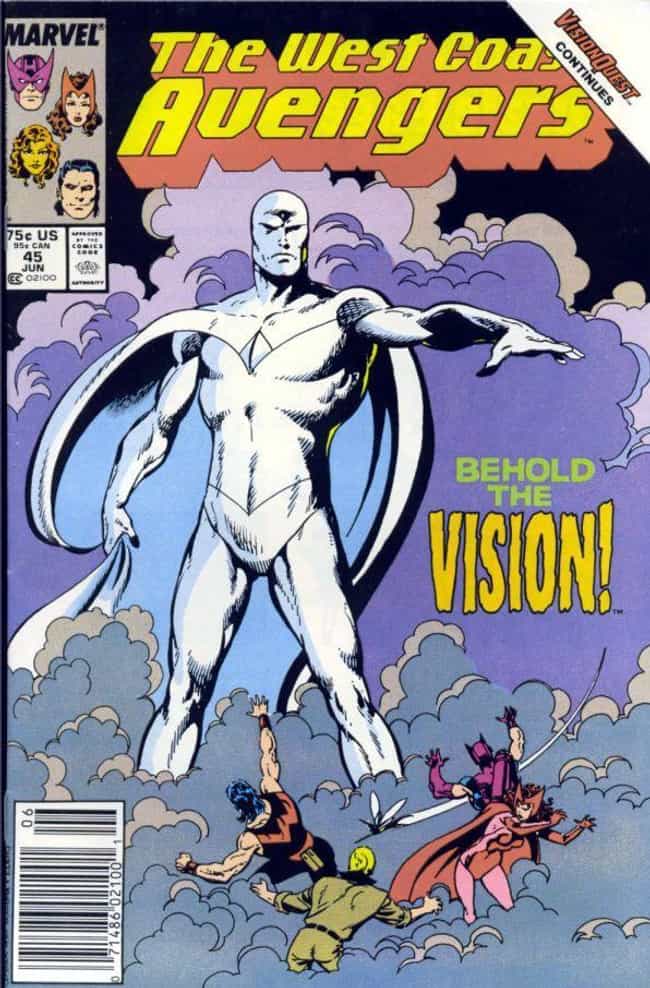 The Vision Quest storyline actually involves an adjunct team of Avengers, the West Coast Avengers, but it is almost guaranteed to have a big influence on Avengers 4. The arc sees the Vision stripped of his humanity - along with his unique brainwaves - which results in a functional yet emotionless version of the synthezoid.
This process also causes Vision to lose all of his color, something MCU fans witness when he's brutally killed by Thanos in Infinity War. Chances are good Vision can be rebuilt, but this storyline is a clear indication he won't be returning to his original state.

Is this likely?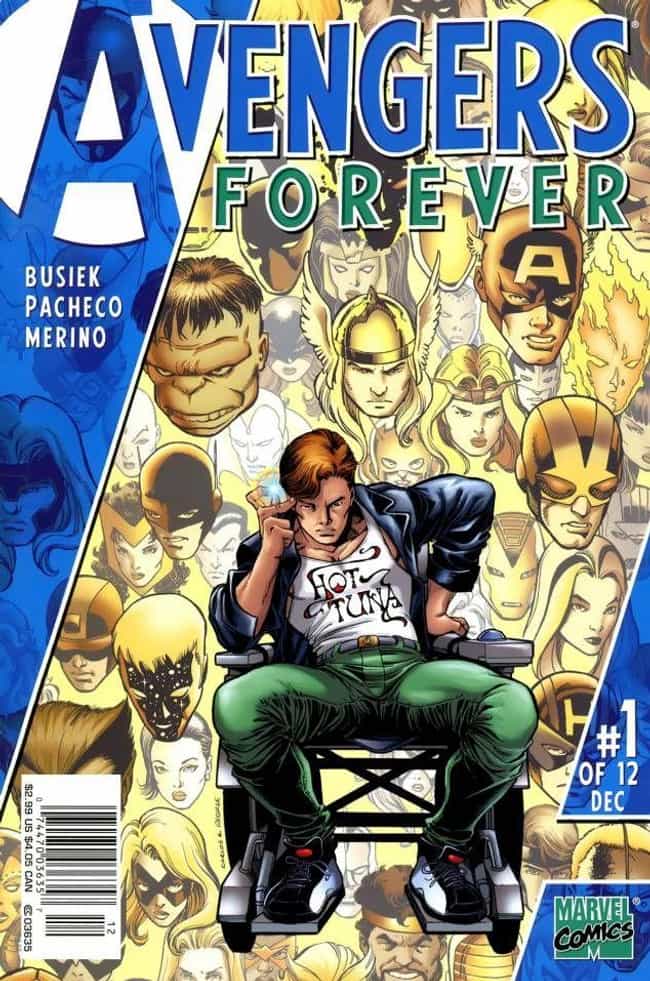 With plenty of rumors floating around that Avengers 4 will involve some kind of time-traveling, it stands to reason Avengers Forever will heavily influence the plot. The 1999 limited series features famed sidekick Rick Jones using his unique abilities to put together an "all-star" squad of Avengers from various points in time, including the "Nomad" version of Captain America and two very different versions of Hank Pym.
This time-bending team works together to save not just the world, but all of reality itself. Although Jones has yet to appear in the MCU, another character could easily fill his role - perhaps Hawkeye or Ant-Man.

Is this likely?