Total Nerd
Believable Avengers: Infinity War Fan Theories That Might Just Spoil The Movie

Updated May 17, 2018
11.7k votes
1.3k voters
50.7k views
16 items
List Rules Vote up the 'Avengers' theories you believe, vote down the ones that feel unconvincing.
Editor's Note: Voting has been closed.
Avengers: Infinity War fan theories have been running rampant since the official trailer dropped at the end of November 2017. With dozens of characters and storylines merging into one epic film, there's no shortage of speculation material. The number one question on everyone's mind is likely who is going to die in Avengers: Infinity War - a brawl this big is going to produce casualties, and fans are already panicking their faves might bite the dust.
Of course, the fan theories about the new Avengers movies aren't limited solely to character deaths. In fact, there's so many theories for Avengers 3 that there's a good chance at least one of them is unintentionally spoiling the plot of the film. That being said, most fans still can't help themselves from digging into the speculation, and even a little spoiling isn't going to do anything to derail the awesomeness that will be Avengers: Infinity War.
Loki Will Betray Thanos And Pay For It With His Life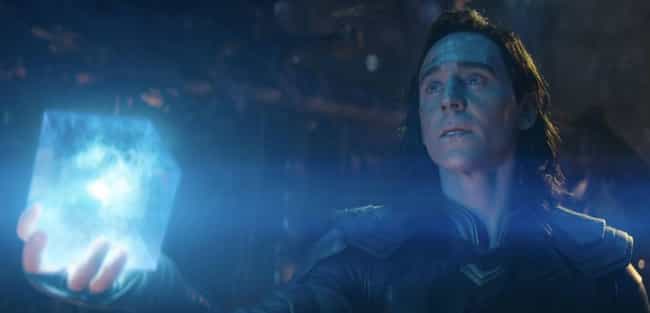 The internet-shattering trailer for Infinity War sure made it look like Loki was betraying his brother Thor once again with a scene that looked like Loki handing the Tesseract over to Team Thanos. However, as with all things involving Loki, this is probably not to be trusted. Many have predicted that Loki will eventually betray Thanos and sacrifice himself for his brother, but Redditor/u/Murteza_King thinks they've nailed down the specific circumstances. According to their theory, Loki will pretend to hand the Tesseract over but will then turn and use it to transport the Hulk to the Sanctum Sanctorum on Earth. Murteza_King goes on to predict Loki will pay the ultimate price for giving the heroes of Earth a fighting chance.
Do you think this will happen?
The Hulk Is In The Hulkbuster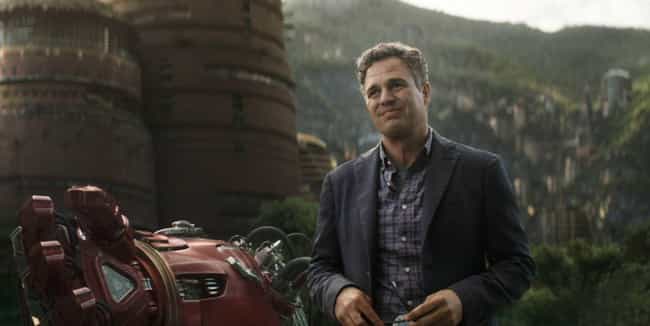 There was a scene that didn't make the cut in Avengers: Age of Ultron that featured Bruce Banner hidden inside the Hulkbuster armor, making for a dramatic reveal of the Hulk... well, bustin'. However, Joss Whedon revealed the scene eventually had to be cut because it just didn't fit. Since then, there have been theories about when that scene could feasibly show up again, and there are plenty of clues in the Infinity War trailer that suggest it won't be much of a wait. Many, like Redditor/u/WamsyTheOneAndOnly, noticed the Hulkbuster appears to be moving and leaping similarly to the Hulk in the trailer, and there's also a shot of Bruce Banner standing next to a severed Hulkbuster arm. This theory seems like a slam dunk.
Do you think this will happen?
Thor Will Go On A Quest To Remake Mjolnir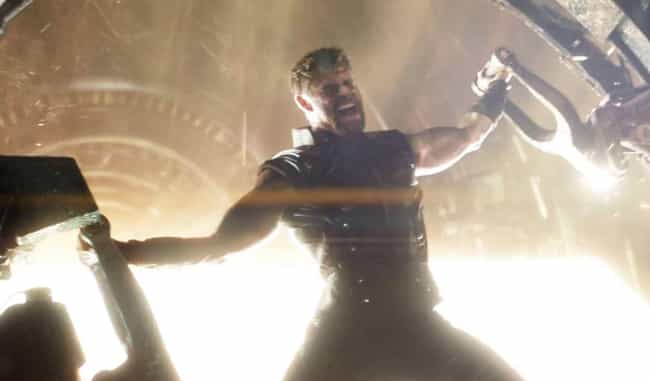 Of the many shocking events to occur in Thor: Ragnarok, perhaps the most surprising was the destruction of Thor's hammer, Mjolnir, at the hand of Hela. Thor just isn't the same without his quintessential weapon, which has led many to speculate about how he's going to get it back. IGN writer Scott Collura has a theory that a mysterious scene from the Infinity War trailer, which depicts Thor struggling mightily with some gigantic alien machinery, may in fact be showing Thor in the act of recreating Mjolnir. Perhaps that's what he and the Guardians of the Galaxy will get up to after their impromptu meeting.
Do you think this will happen?
There Will Be A New Captain America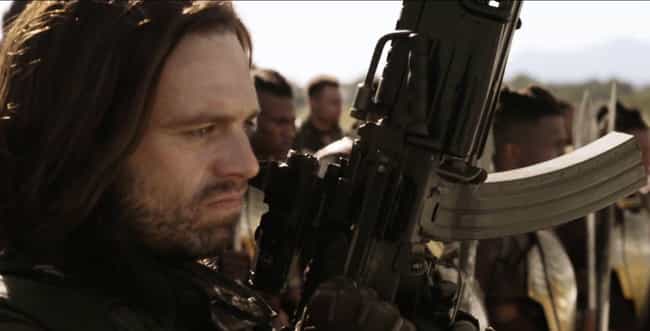 Like most comic book heroes, Captain America has "died" a number of times in the pages of Marvel Comics, and various legacy heroes have stepped up to take on the mantle in his stead. Both Bucky Barnes, the Winter Soldier, and Sam Wilson, the Falcon, have temporarily served as replacement Captain Americas, and one of them might get the chance to do so in the MCU. Many are predicting the death of Captain America in Avengers: Infinity War, and countless fans, including legendary Marvel artist Steve McNiven, think that Bucky or Sam will pick up the shield shortly thereafter. Chris Evans's contract does end with Avengers 4, so it's a distinct possibility.
Do you think this will happen?