Entertainment
28 Fun Facts & Trivia About Marvel's 'Avengers'

Updated June 14, 2019
3M views
28 items
After setting up The Avengers perfectly with a series of hit solo superhero movies featuring the likes of Iron Man (Robert Downey Jr.), Thor (Chris Hemsworth), and Captain America (Chris Evans), Marvel pulled off the most successful on-screen superhero team-up in history. Not only did 2012's The Avengers score over $1.5 billion (yes, with a "b") worldwide at the box office, comic book fans loved the story and critics showered it with praise, as evidenced by the 92% fresh rating on Rotten Tomatoes.
Since then, we've seen the Marvel Cinematic Universe expand with new movies featuring Doctor Strange (Benedict Cumberbatch), Ant-Man (Paul Rudd), Spider-Man (Tom Holland), Black Panther (Chadwick Boseman), and the Guardians of the Galaxy (Chris Pratt and others).
Even if you've revisited the first Avengers movie a dozen times, we suspect some of the following bits of Avengers trivia might surprise you. Do you know why Captain America isn't eating in that post-credits scene? Did you know that original TV Hulk Lou Ferrigno contributed to the voice of the Hulk in The Avengers? Read on to find out more trivia about one of the most successful superhero movies of all time.
The Shawarma Post-Credits Scene Was A Last-Minute Addition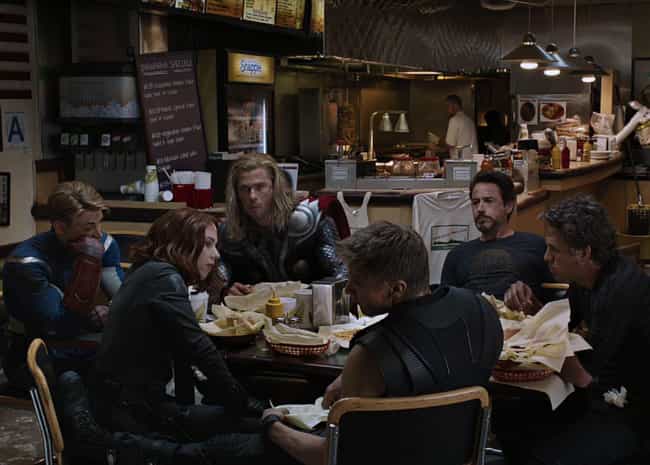 At one point, Iron Man crashes in front of a restaurant called Shawarma Palace, and it must have given him a craving for Mediterranean food. In a post-credits scene, the Avengers relax at the restaurant, but it wasn't in the original script. The cast and crew filmed the scene quickly a day after the global premiere.
Robert Downey Jr. Hid Food All Over The Lab Set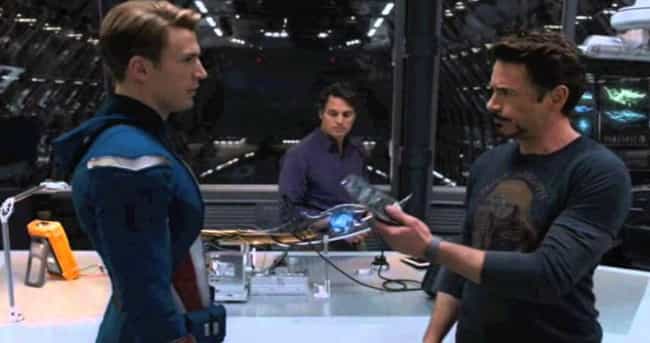 You must work up quite an appetite being a superhero, and Robert Downey Jr. definitely did on the set of The Avengers. The actor reportedly hid food throughout the lab set of the movie. When you see him offer a snack he was munching on, it wasn't scripted.
Hawkeye Is Ambidextrous But Jeremy Renner Is Not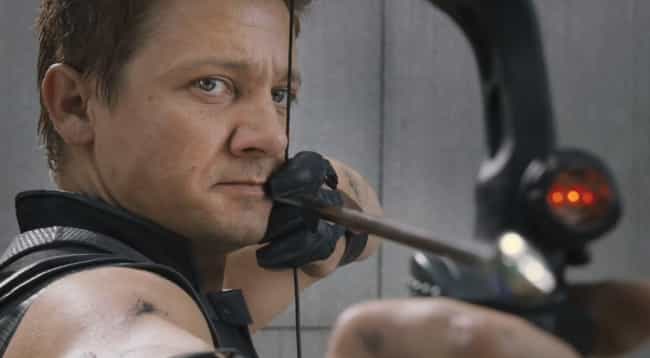 In the comics, Hawkeye is usually ambidextrous, which means he's proficient with both his right and left hands. In real life, actor Jeremy Renner is left-handed. Still, you can see Renner shoot right-handed in Thor.
Mark Ruffalo's Hulk Was The First Big-Screen Hulk Created By Motion Capture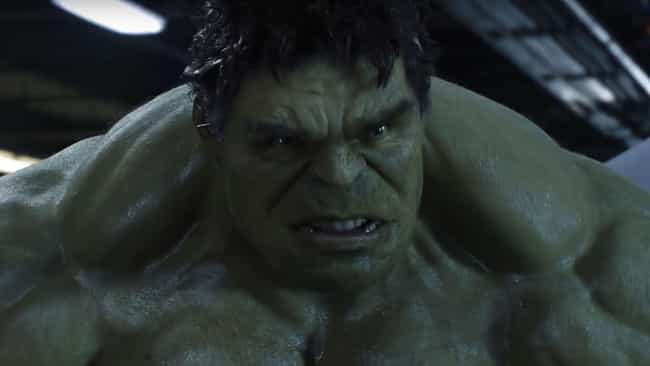 Mark Ruffalo's performance as the Hulk in The Avengers was the first time an actor used motion capture to portray the character. On the TV show from the '70s and '80s, two different actors (Bill Bixby and Lou Ferrigno) played Banner and Hulk, respectively. In the big-screen versions, The Hulk and The Incredible Hulk, the green guy was key-frame animated.
The CGI Hulk body in The Avengers was modeled after bodybuilder Steve Romm, while the Hulk's face was modeled after Ruffalo.