READ
Everything You Thought You'd See At The AVN Awards (And Did)

The 32nd annual AVN Awards were held January 21-24 in Las Vegas, NV and the event was nothing short of everything you'd expect it to be. From the trade show floor to Adult Novelty Expo, there were more characters than you'd find on the pages of a Game of Thrones script.
If you've never been to the AVNs, you might still think you have an idea of what would be in store for an attendee (adult toys, porn stars, alcohol, groupies, stripper poles), and you'd be right. HOWEVER, there are plenty of things you wouldn't expect to see at the AVN show, some of which were slightly disconcerting on first exposure. From wardrobe choices (or lack thereof) to the sheer variety of show attendees, there was plenty to keep the eye wandering and the mind working at this year's event.
If you've ever wondered what goes on at the Adult Video News awards and trade show, this is the next best thing to being there.
1
Stripper Poles... Stripper Poles Everywhere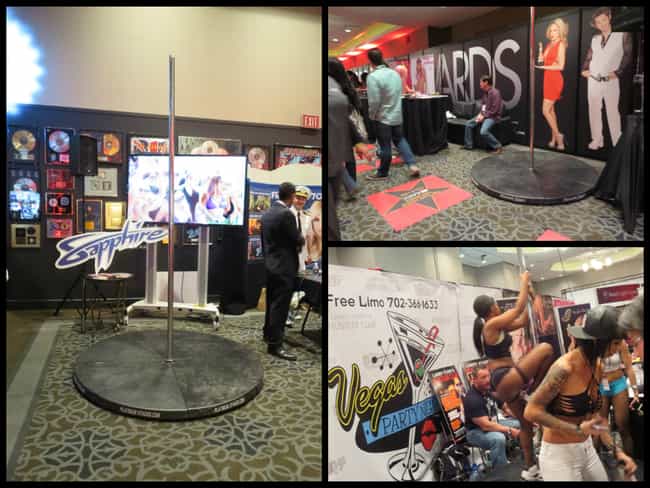 Not really a surprise to see stripper poles at an event of this nature, but they were literally around every corner of the show, which certainly provided no lack of adult entertainment.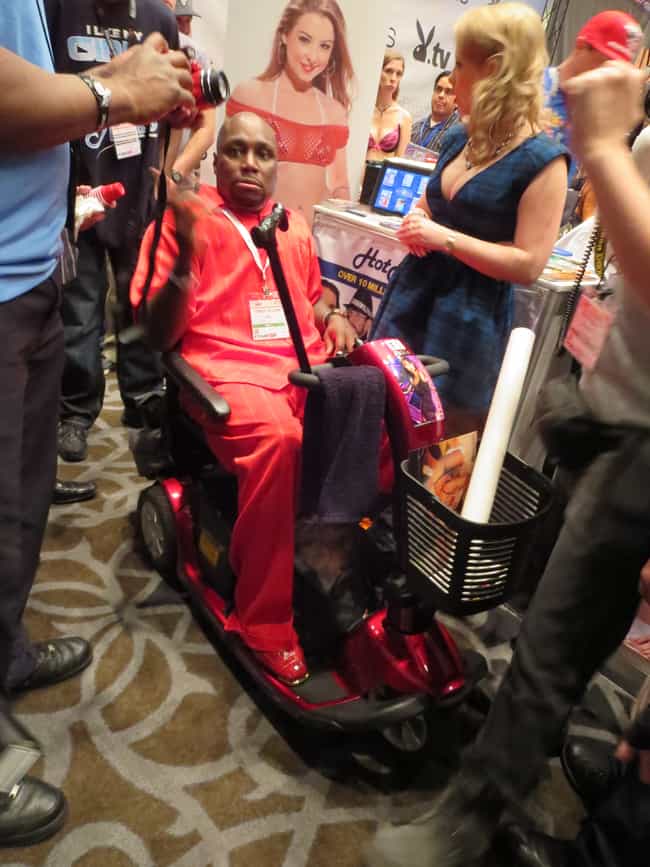 If this guy is an ass man, he did absolutely EVERYTHING right at the AVNs.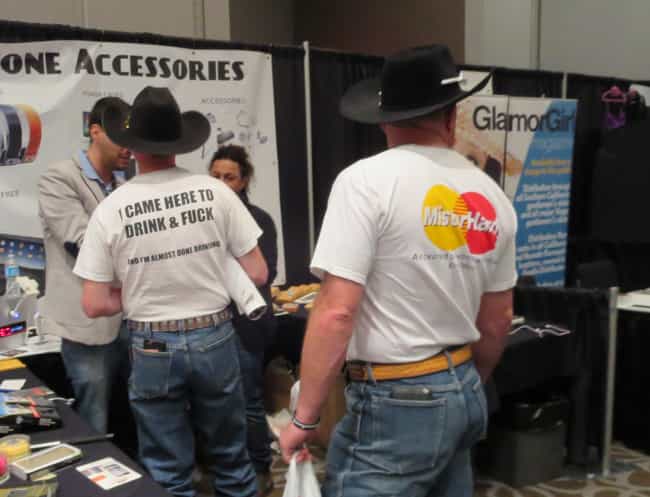 There were more dumb "cock" jokes on attendees' shirts than any one person should ever be subjected to.