Entertainment
There's An Insane (But Kind Of Believable) Theory Avril Lavigne Died And Was Replaced With A Double

26.3k votes
6.3k voters
514.4k views
10 items
List Rules Vote up all the evidence that's too compelling to ignore.
The conspiracy theory that Avril Lavigne passed and was replaced with a body double seems like it will never go away. Dating back several years, this theory has a resurgence every so often when more evidence is supposedly found or a new article is published. While this conspiracy theory about Avril Lavigne is odd, there is also seemingly solid evidence that backs up the claim.
This theory proposes that a body double has been appearing as Lavigne since as far back as 2003. This may explain some of the odd behavior Lavigne has indulged in. Between feuding with Mark Zuckerberg, Lindsay Lohan, and Taylor Swift, not letting fans touch her, and her "Hello Kitty" music video, it does seem like Avril Lavigne has changed. So, has Lavigne simply grown up and changed as a person - as we all do - or is there a body double playing the role of Avril Lavigne?
Where Is Melissa Vandella, Though?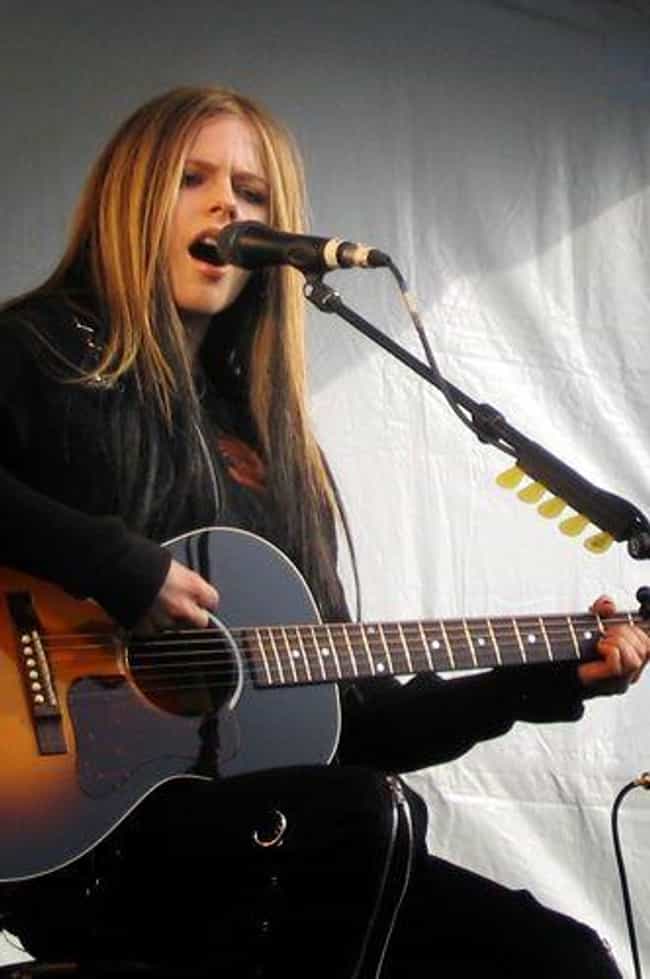 If Avril Lavigne is alive and well, then what has her doppelgänger, Vandella, been up to? Vandella seems to have vanished. While there are a few photos of Lavigne with her prior to 2004, there are none after that. To theorists, this whole thing could be cleared up through a simple selfie of Lavigne and Vandella together.
However, this has not occurred, and some ask why Lavigne hasn't just gone ahead and initiated such a photo-op to clear the conspiracies.

Is this compelling evidence?
Since 2004, There Have Been Noticeable Changes In Her Physical Appearance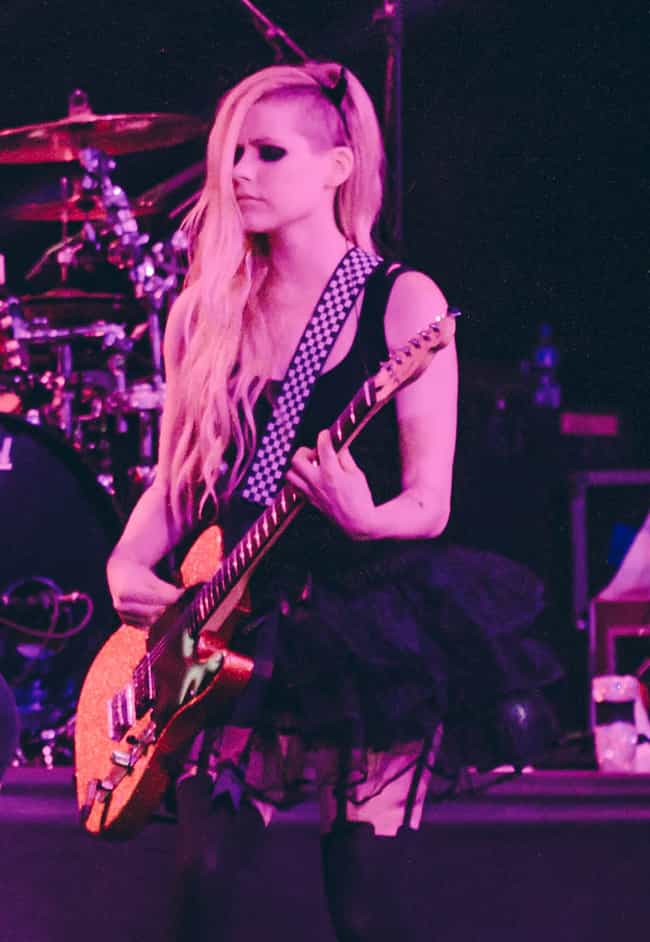 There's a reason this theory has such strength. Some of the physical changes in Lavigne's appearance don't necessarily make sense. People claim her eye shape and jawline have changed. Specifically, her eyes have changed from hooded to almond-shaped, and her jaw is more angular.
While one can explain away the eyes, and jawline with plastic surgery, Lavigne also appears to have shrunk in size, which isn't as easy to explain through plastic surgery.

Is this compelling evidence?
Lavigne's Body Double, Melissa Vandella, Took Over At Some Point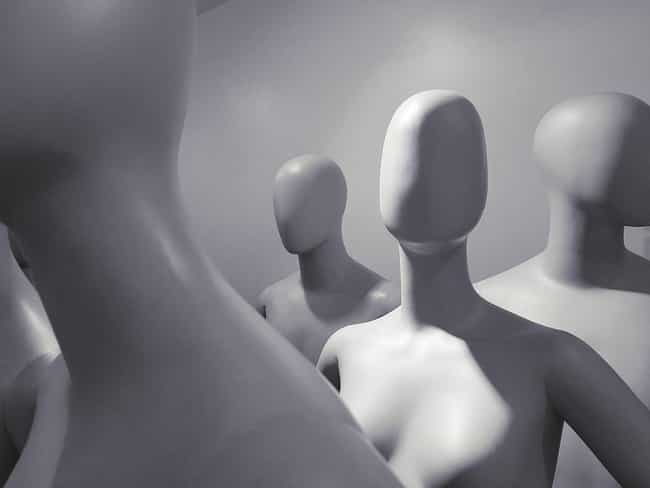 Vandella was allegedly hired as a body double to divert attention from the real Avril Lavigne. However, reports state that Lavigne and Vandella grew very close during this time. As friends, Lavigne is said to have even taught Vandella how to sing like her.
The hoax has spurred the rumor that the record company proposed the idea of Vandella taking over the role of being "Avril Lavigne." According to this theory, Under My Skin was Lavigne's voice, but all the promotional photos and performances for the album were done by Vandella.

Is this compelling evidence?
Following Her 2004 Album, Her Music Took A Sharp Turn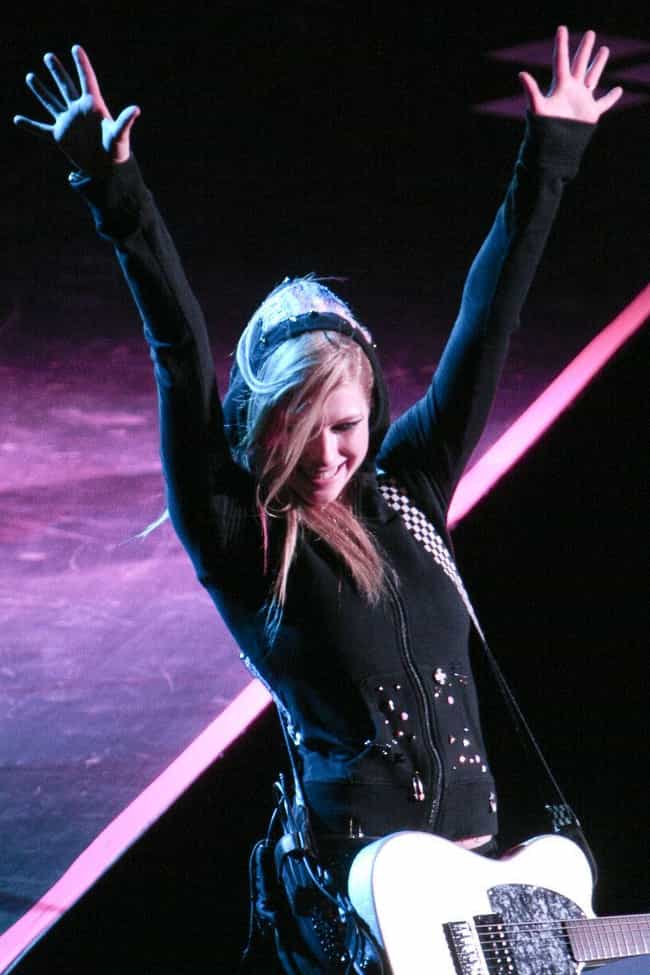 The next album released by Lavigne was 2007's The Best Damn Thing, on which both her vocals and her music sounded totally different. Many critics commented on Lavigne's transition from grungy punk to more of a pop-punk era, with "Girlfriend" as the lead single from the album.
What's also noteworthy is that original band members who were with Lavigne for the first and second albums had left before the third album. Is this due to the natural way band members come and go, or is this because they didn't want to work with the "new" Lavigne?

Is this compelling evidence?