Anime Underground Anime Parents So Awesome You Wish They'd Raised You

4.4k votes
1.2k voters
9.5k views
15 items
List Rules Vote up the anime parents you wish you could call your own.
It's surprisingly common to find anime parents who are absolutely terrible at parenting. Sometimes the parental figures are dead, or just off on permanent overseas business trips. That said, there are some parents in our favorite anime shows who are just plain amazing.
Parenting is no easy job, but these great moms and dads make it look easier than spotting the protagonist in an anime classroom. Some of them make huge sacrifices for their kids, while others are simply rocking the day to day grind of child-rearing. Good parents in anime are rare, so it's worth getting to know the ones who do exist.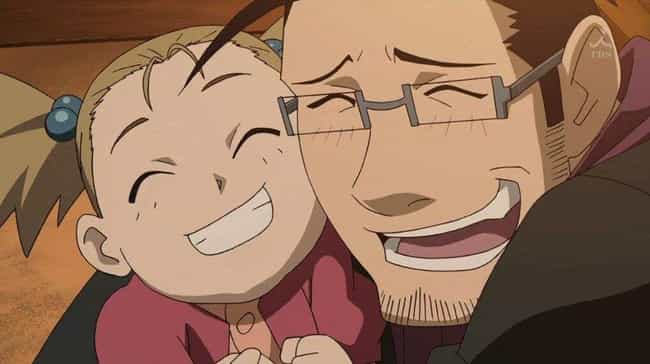 Maes Hughes of Fullmetal Alchemist: Brotherhood is one of the most loving dads you'll find in an anime. He carries a picture of his daughter, Elycia, with him everywhere and brags about how cute she is to anyone who will listen. He consistently showers his little girl with affection, making her feel safe, loved, and happy in a dangerous world. His death partway through the series is all the more tragic because Elycia is going to have to grow up without him.
Also Ranked
#93 on The Very Best Anime Characters
#54 on 50+ Anime Characters Who Deserve Their Own Show
#1 on The 25+ Saddest Anime Deaths of All Time
#7 on The Funniest Anime Characters of All Time

Agree or disagree?
see more on maes hughes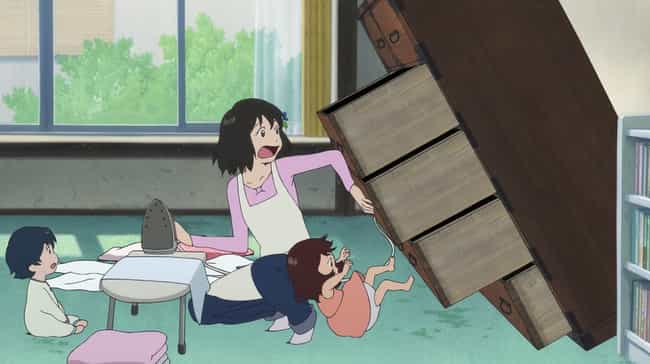 Hana from Wolf Children has some parenting challenges that most parents don't have. Not only is she raising two rambunctious little kids on her own, but her kids have a strange secret. Like their father, they can transform into wolves. Figuring out how to raise her kids properly requires a ton of research and there are some thorny questions (like whether to take her kids to a pediatrician or a veterinarian when they get sick) but Hana makes it work for the sake of her babies.

Agree or disagree?
Shikaku And Yoshino Nara From Naruto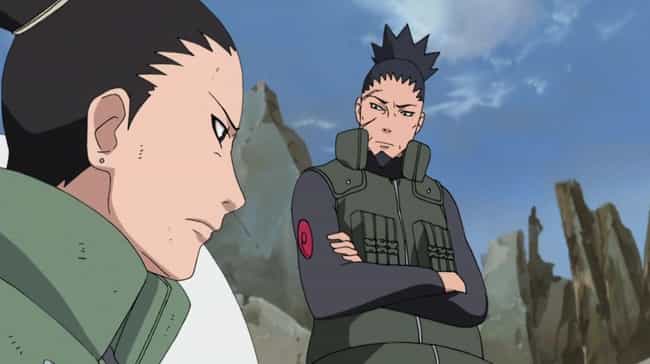 The parents who usually get credit for being the best in the Naruto universe are the Uzumakis. While their sacrifice for their newborn son is laudable, they weren't actually around to parent him, so it's hard to give them a fair evaluation. That said, the Naras deserve a lot of credit.
Shikamaru's parents, Yoshino and Shikaku, have one major goal for their son; they want him to stop being so lazy and actually live up to his incredible potential. Despite his lack of motivation, the kid has an IQ of over 200.
A combination of non-nonsense lectures from his mom and empathy from his dad get the boy on the right track. Also, unlike the majority of anime dads, Shikaku actually encourages his kid to be a feminist, calling him out when he complains about how annoying and dumb girls are. The Naras do the hard work required to turn their whiny lazy preteen into a smart, hardworking young man.

Agree or disagree?
Sachiko Fujinuma From Erased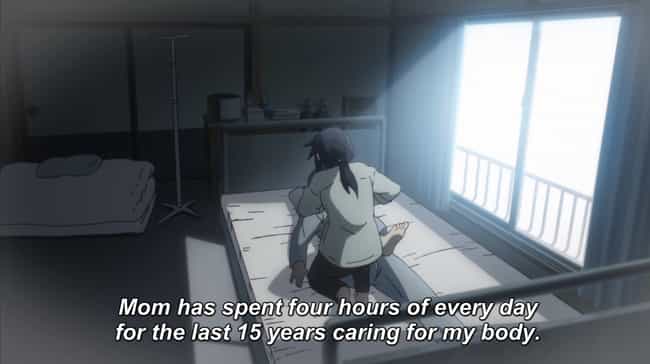 Erased's Sachiko Fujinuma says that her child is the most important thing in the world and she proves it. She consistently shows her love for him through the minutiae of parenting - making meals, giving physical affection, dispensing general life advice, and more. She also shows it through some seriously huge gestures. When her child, Satoru, tries to save his friend from an abusive mother and a local serial killer, Sachiko is more than willing to help. When Satoru ends up in a coma after the aforementioned serial killer goes after him, his mom spends four hours a day strengthening his muscles to prepare for the day when he finally wakes up. The coma lasts for 15 years, but she never gives up no matter how hopeless things look.

Agree or disagree?