Graveyard Shift
The 15 Most Unbelievably Tragic Shipwrecks In History

3.2k votes
831 voters
54.3k views
15 items
List Rules Vote up the old shipwrecks you totally want to check out.
Creepy shipwrecks are some of the scariest abandoned places in the ocean, especially those shipwrecks that end in cannibalism , and there are too many of them to count. Treacherous weather, tricky geographic features, sheer bad luck, human error - a million things can go wrong at sea. And if these shipwrecks are anything to go by, they often do.
These old shipwrecks were discovered around the world, and they're as diverse as they come. From old whaling ships still floating in Antarctic waters, to ships that were found by chance covered in sand, many of these old ghost ships have a tale or three to tell. In some, you can even glimpse the life left behind by passengers who perished, and other ships are filled with precious historical artifacts.
From doomed Russian cruisers to the shipwreck that began the settlement of Bermuda, a world of mysterious, tragic, compelling, and sometimes beautiful shipwrecks is out there. An underwater graveyard going back decades or centuries might even be in your own backyard. Take a look at this global sampling of shipwrecks to see if any ghost ships are in your neighborhood.
The Méduse (Medusa, in English) was a French Navy frigate tasked with carrying a group of French officials to their colony in Senegal in 1816. The inexperienced captain ran the ship aground on a shallow bank, wrecking the ship. All 400 people onboard abandoned ship, including 151 who set sail on a hastily constructed raft. Their harrowing journey in the open ocean, including madness, suicide, and cannibalism, became the ghastly stuff of legend. When the raft members were finally rescued two weeks later, only 15 of the original 151 men were still alive.
In 1980, the wreck was discovered by French marine archaeologists off the coast of Mauritania, and some of its artifacts were recovered and brought back to a museum.

Is this interesting?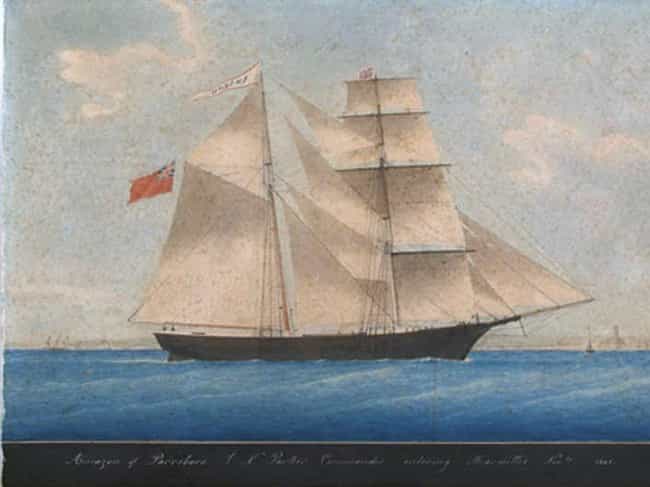 On November 7, 1872, Captain Benjamin Briggs set sail on the Mary Celeste from New York to Genoa, Italy, with his wife and infant daughter, as well as a cargo of 1,701 barrels of denatured alcohol. On December 5, 1872, the ship was discovered entirely abandoned and empty , floating adrift in the middle of the Atlantic Ocean. The cargo was intact, and all the captain and crew's personal belongings were totally untouched, though a lifeboat was missing. Everyone on board had simply disappeared. Over the years, theories have ranged from mutiny to submarine earthquakes to aliens , but the mystery has never been solved.
In 1885, the ship's new captain intentionally wrecked the Mary Celeste as part of an insurance swindle.
In August 2001, remains of a ship matching the description of the Mary Celeste were found , but further investigation suggested it might not be the same ship after all.

Is this interesting?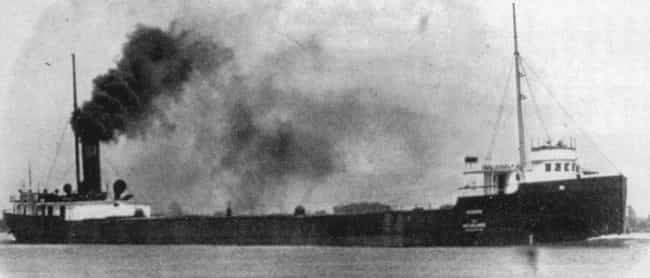 In 2015 divers discovered the Hydrus in Lake Huron, a ship that had been lost since the Great Storm of 1913. The Hydrus, a 436-foot steam ship, was overturned by a blizzard while carrying a large load of iron ore, dragging its entire crew to their demises along with it.
During this storm, over 250 sailors perished in Lake Huron. The Great Lakes have been home to more than 6,000 shipwrecks.

Is this interesting?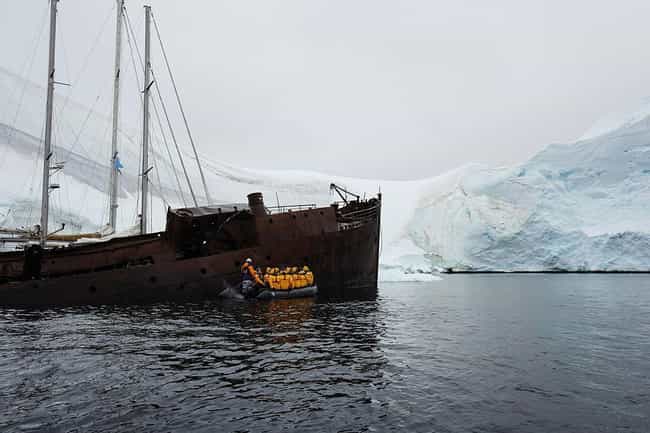 In Foyn Harbor, Enterprise Island, Antarctica, lies the wreck of the Governoren , a massive ship that went down at the turn of the 20th century. In 1915, this large whaling factory ship - capable of rendering a whale into whale oil on board - ran into trouble one night when a crew member knocked a lamp off a table during a party.
Considering the Governoren was full of thousands of gallons of whale oil meant to be taken back to Norway, the whole ship quickly caught fire. While all 85 crew members were able to escape unharmed, the burned remains of the ship still drift aimlessly through frigid Antarctic waters.

Is this interesting?