READ
Who Is Awkwafina, The Rapper And Actress Appearing In 2018's Biggest Films?

From Oceans 8 to Crazy Rich Asians, 2018 could be termed the Year of Awkwafina. But just who is Awkwafina, the triple threat actress/comedian/rapper? She seemingly burst onto the "new favorite celebs" scene from out of nowhere, but, as these Awkwafina fun facts prove, she's actually been performing for years. In fact, she's amassed quite an impressive resume built from a number of diverse creative endeavors.
Born Nora Lum on June 2, 1989, New York City native Awkwafina is the daughter of a Chinese American father and a South Korean mother. She grew up playing both classical and jazz music, and by the time she was 13, she was rapping. She focused on journalism and women's studies at The University at Albany, and went on to intern at the Times Union and Gotham Gazette. Then, in 2012, she released the video that made her a viral comic sensation.
Awkwafina is one of the best things that are things in 2018; we can only aspire to get on her level.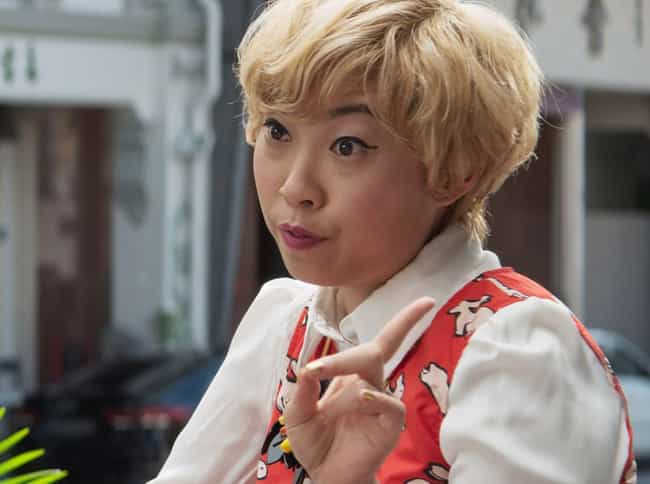 She Developed Her Alter Ego Partly As A Response To Her Own Shyness
The out-loud and unafraid Awkwafina persona was a response to Nora Lum's own shyness. Awkwafina is the "crazy kid" that Lum felt she had hidden deep inside herself. She told Into the Gloss:
The name "Awkwafina" definitely [refers to] a person I repressed. She's the girl who's high on sleepover energy, running around and dunking ice cream cones in her eyes. College was like prison reform where I learned to be quiet and more passive — so when Awkwafina comes out on stage, she's that crazy high school kid that doesn't really care about anything. It's an extra burst of confidence that Nora doesn't have.
She Went Viral With A Parody Of Mickey Avalon's "My D*ck"
In 2012, Awkwafina released a song and video parody that brought her worldwide attention. Her take on Mickey Avalon's "My D*ck" was the hysterical "My V*g."
Soon, directors and other performers, including Margaret Cho, were anxious to work with her. But Awkwafina also experienced a downside to her viral fame: people now saw her primarily as a comedian and not as a musician. "I felt like in a lot of ways, people thought that I was a parody rapper and just some idiot Iggy Azalea type," she told BuzzFeed.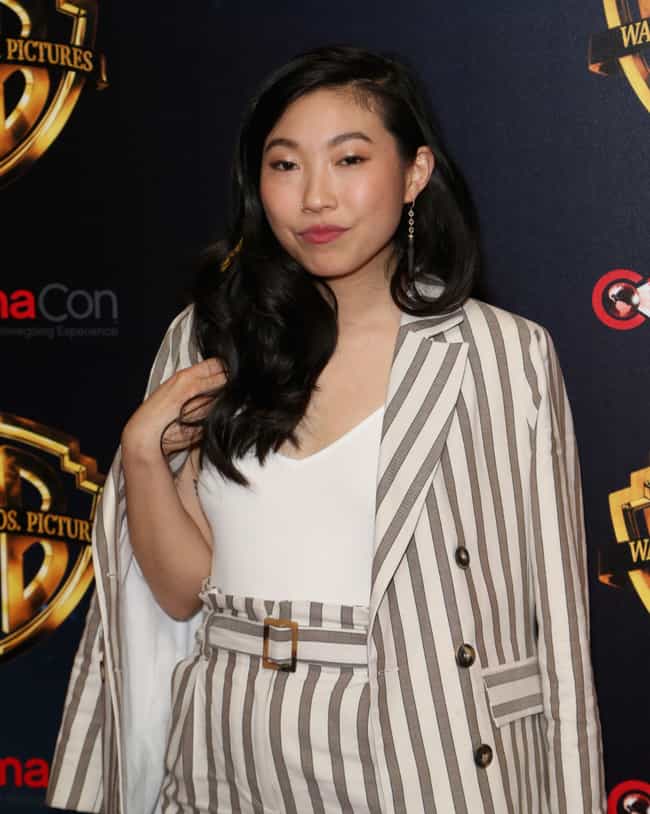 She Was Fired After Gaining Notoriety For "My V*g"
Another unintended consequence of "My V*g"'s viral success: Awkwafina lost her day job. She was working a corporate job in publicity for an air conditioning company when her boss discovered that she was the person behind the song. She was promptly fired.
But it also was the impetus for Awkwafina to go after her creative goals, full throttle. '' She told Galore:
It was like, "Yo, I gotta do this because not only did I just get laid off, but I have this video out called 'My V*g,'" So, if I walk into Cleary and Gottlieb for an interview, they're definitely going to be like, "Oh my god, she has a video called 'My V*g,' do not hire her."
She Was Cast In 'Oceans 8' Without An Audition
In 2018, Awkwafina landed her highest profile job to date: a role in the all-female ensemble Oceans 8. It's a part she got without even auditioning. Gary Ross saw her in the 2016 indie comedy Dude and was so impressed that he offered her the role of a brassy pickpocket over FaceTime.
Awkwafina approached the gig with her usual dead-serious work ethic. "Gary Ross took a chance on me. These women are so empowering and the entire experience was incredibly humbling," she told Vanity Fair. "It was an honor to play an authentic Queens girl."