awkward

Incredibly Awkward Dad Family Photos

6.8k votes
728 voters
48.2k views
27 items
List Rules Vote up the dads who induce daddy issues.
Mother always knows best, so you'd think she'd know to stop these awkward dad family photos from ever taking place. Obviously the kids offered no say in this, because what child willingly asks their dad to tattoo their visage on their parent's backside? While dads are known for their jokes, most funny dad pictures like the ones included here demonstrate instances where people are laughing at rather than with them. When it comes to taking photos, some men have a sense of humor but lack a sense of awareness that prevents it from being a joke, at least one that they're in on.
Featuring terrible mustaches and enough guns to arm a small militia, awkward family photos like the ones below could just as easily be adverts for a cult or posters for a low-budget Lifetime drama. They say to kill your heroes, and the funny dad photos here eviscerate any pride these families might have had about taking a picture with dad. Dad might be buff, but he looks like a buffoon posing half-naked next to you and your full-clothed mother.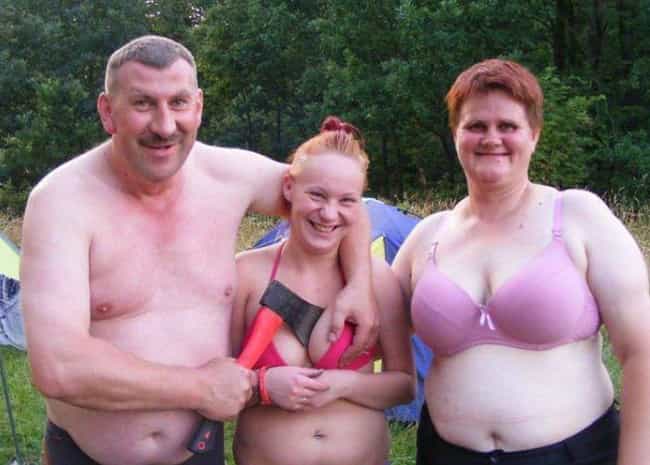 Is this awkward?
When Your Heart's In The Wrong Place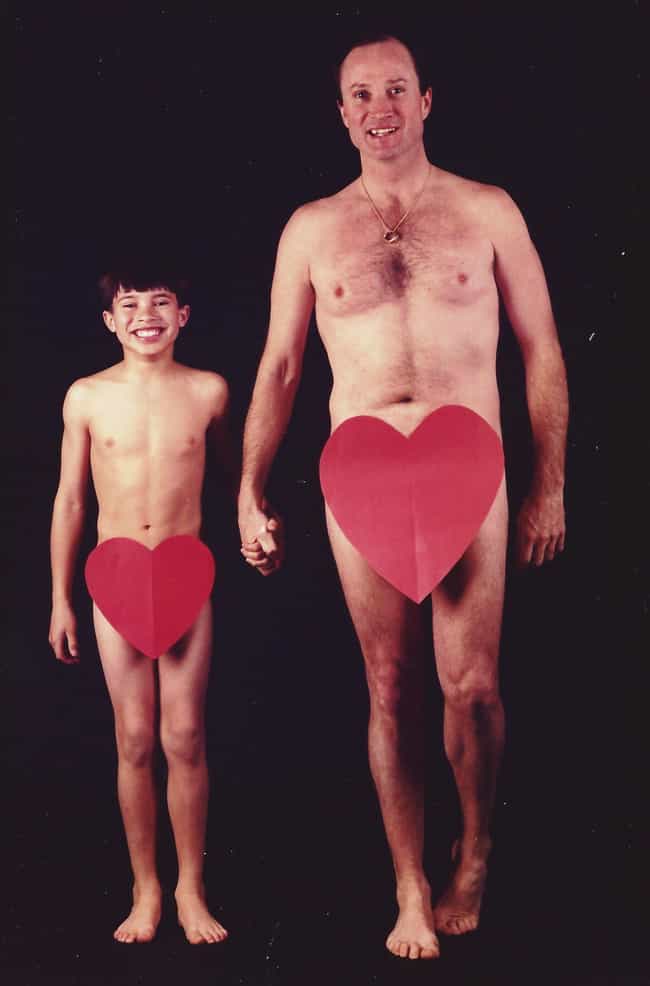 Is this awkward?
Playing With The Family Pet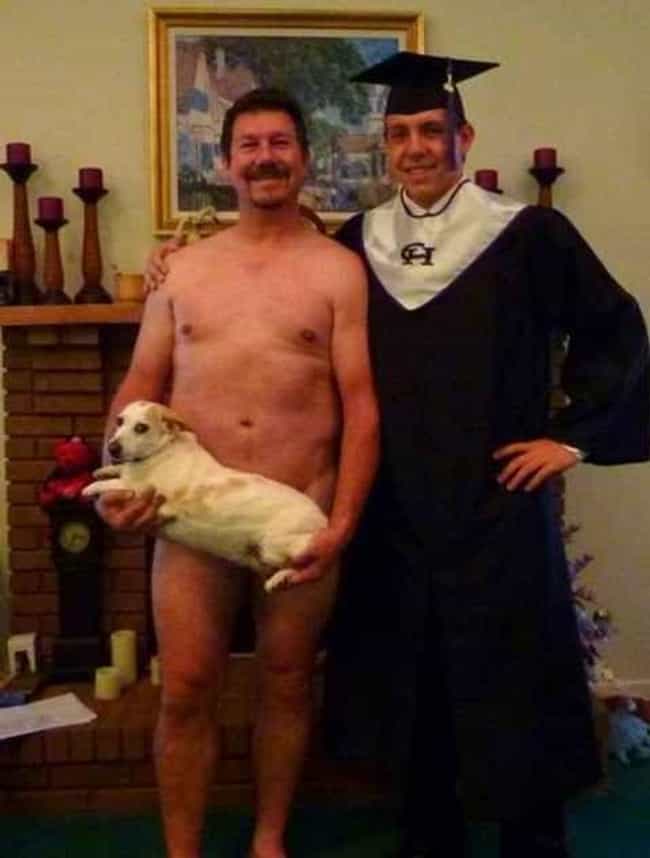 Is this awkward?
I Mustache You A Question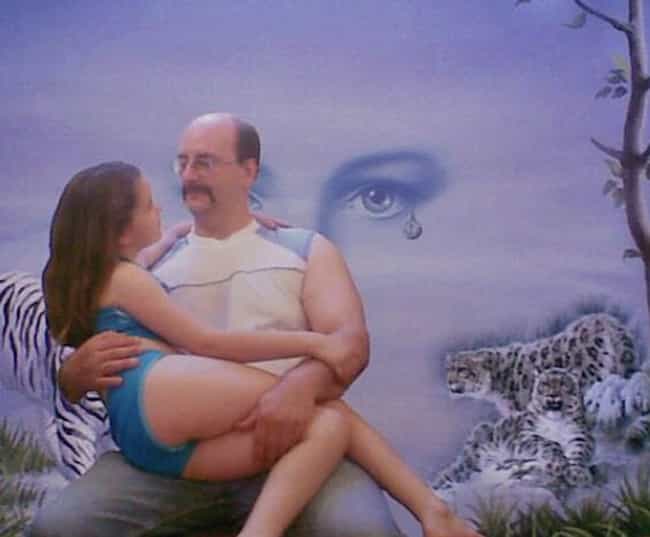 Is this awkward?