Weird History
'Axis Sally' Spewed Nazi Propaganda To American Citizens And Was Convicted For Treason

History will forever remember the cruelties carried out by the men behind the Hit;er's party. While there were also women in the party, many remain murky figures in the shadows, such as Axis Sally. But who was Axis Sally?
An aspiring actress born in Portland, Maine, Axis Sally, AKA Mildred Elizabeth Sisk — who later changed her surname to Gillars after her mother had remarried — became known in WWII for her sultry voice and disinformation campaigns, which US soldiers heard on the radio. Though she played American music on her show, Axis Sally was reportedly a puppet for Hitler's regime, filling her broadcasts with Third Reich propaganda — all while billing herself as the only American brave enough to tell the truth.
The story of Axis Sally started when she arrived in Germany in 1934 and ended long after WWII.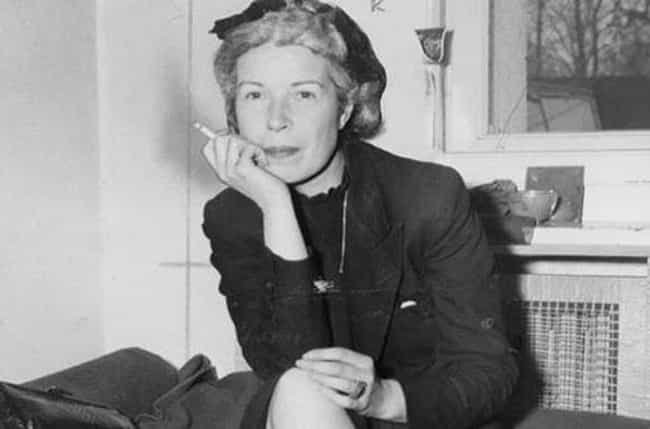 She Was Born Mildred Sisk In 1900
Born in Portland, Maine, on November 29, 1900, Mildred Elizabeth Sisk was only 7 years old when her mother divorced her father and married another man, Dr. Robert Gillars. Mildred's last name changed to Gillars.
After moving multiple times, Gillars and her family settled in Ohio. After high school, she attended Ohio Wesleyan University, but she didn't graduate. With a desire for fame, Gillars bounced around different day jobs. She eventually moved to New York City to perform vaudeville, but she never achieved commercial success.
She Wanted To Become An Actress
Gillars's dream since high school was to become a stage actress. However, her acting career did not gain much traction when she moved to New York City; she failed to make a name for herself.
She took waitressing and cashier jobs to support her dream. After many failed attempts at becoming a star, she enrolled in Hunter College.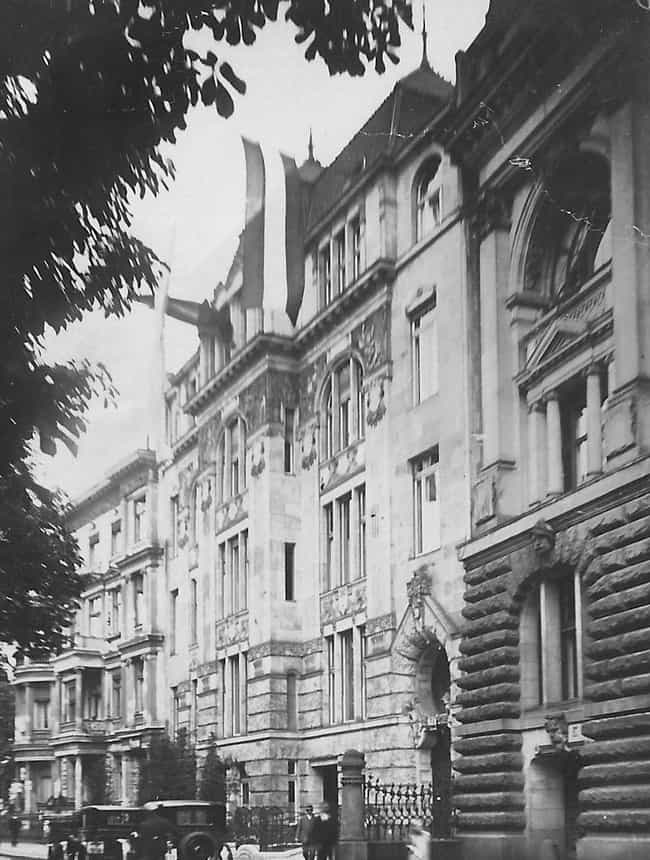 She Fell In Love With A German Man And Moved To Berlin In 1934
Gillars was Professor Max Otto Koischwitz's student at Hunter College. She fell in love with the German national, whom she later described as having a strong influence over her. In 1933, Koischwitz returned to Germany and renounced his US citizenship.
According to Gillars, she had moved to Berlin in 1934 to marry Koischwitz, and the two had an affair since Koischwitz already had a wife. Koischwitz later became the program director for Radio Berlin. Perhaps seeing a chance to gain exposure and act, Gillars quit her job as an English instructor and began working as a radio actress and broadcaster for the German Radio Corporation in 1940.
She Started A Daily Radio Show Called 'Home Sweet Home'
Due to Gillars's American accent, the German Radio Corporation recruited her to appeal to American soldiers over the radio by pretending she was a compatriot. The Third Reich fueled Gillars's agenda, using her broadcasts as an outlet to spread hatred against marginalized groups of people.
Referring to herself as "Midge at the Mike," Gillars had a daily radio program called Home Sweet Home, which started airing on December 11, 1941. From her broadcast booth in Berlin, Gillars's show found its home on shortwave radios across European battlefields and some parts of North America.
During a typical broadcast, Gillars would share propaganda to listeners among big band music:
One thing I pride myself on... is to tell you American folks the truth and hope one day that you'll wake up to the fact that you're being duped; that the lives of the men you love are being sacrificed for the Jewish and British interests!