Weird History
Crazy Compelling Details About The Time A B-25 Crashed Into The Empire State Building

One summer Saturday morning in 1945, William Smith, Jr. flew a B-25 bomber into the Empire State Building, ripping a hole into the side of the building and sparking a jet fuel fire that spanned several stories. 14 people were killed. Despite the fact that the pilot was a decorated and experienced veteran, the conditions were foggy and visibility was poor. Ignoring advice from air traffic controllers, he instead attempted to make his way to Newark where he lost altitude over the New York City skyline, crashing an army plane into what was at that time the world's tallest building
The Empire State Building withstood the impact and was open for business again two days later, but repairs cost nearly a million dollars. These are the most gripping facts about the abnormal tragedy that shook New York City as the world struggled to recover from World War II.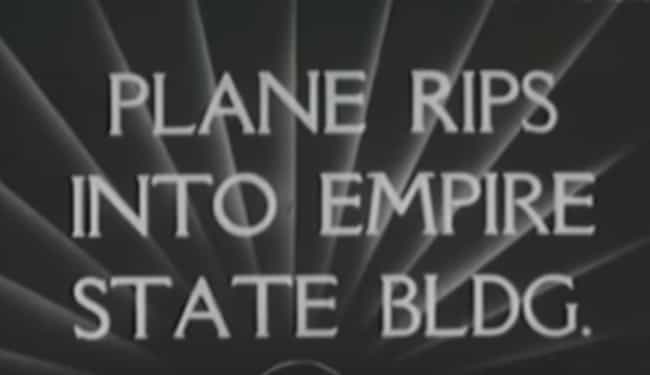 William Smith Jr. Was An Experienced Air Force Pilot
As a West Point graduate and decorated World War II veteran, 27-year-old Air Force Lieutenant Colonel William Franklin Smith, Jr. had spent a lot of time in the air. He'd flown more than 30 combat missions in Europe during World War II and had logged more than 1,000 hours in the cockpit, earning among other awards the Air Medal, the Distinguished Flying Cross and the Croix de Guerre for his service. Despite his experience, Smith was relatively new to this particular plane, the B-25, and had flown it for the first time only two days before the crash.
Luckily, The B-25 Wasn't Carrying Any Weapons
The plane that crashed into the Empire State Building was the the B-25, which went into production in 1939 and was used in the bombing of Tokyo in 1942. It had the ability to carry 5,000 pounds of bombs and could be armed with cannons and guns, making it a favorite heavy-hitting weapon of the Allies during WWII. On the day he crashed into the Empire State Building, Smith only had two passengers and no cargo or weapons with him on a fairly empty plane. He had been meant to pick up military passengers and transport them on what was considered a routine assignment.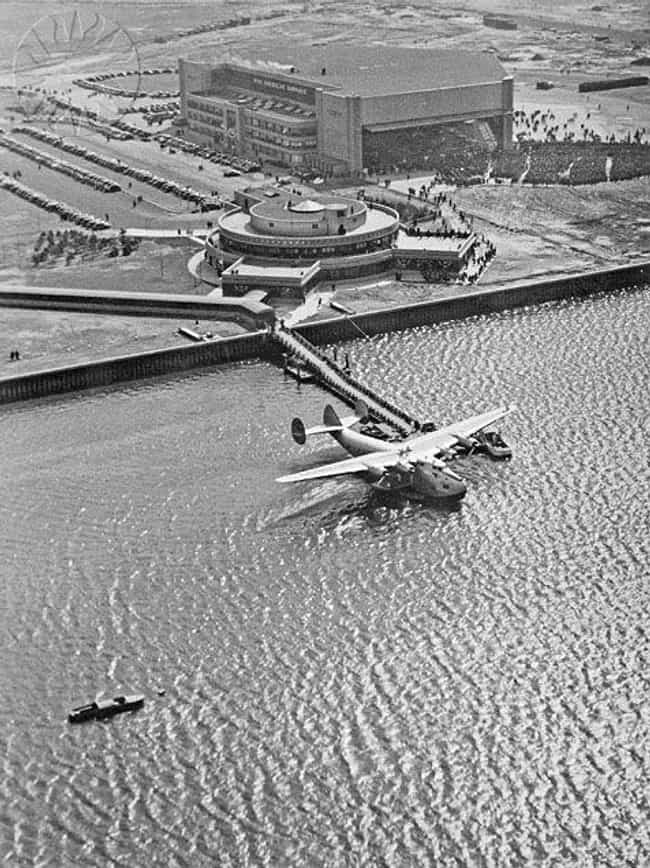 Smith Was Directed To Land At LaGuardia Airport Because Of Poor Visibility
Smith, one additional military personnel, and a passenger took off from New Bedford, Massachusetts, shortly before 9 am on the morning of July 28, 1945, heading to Newark, New Jersey. The weather was foggy, there was low visibility, and air traffic control reported that they couldn't see the top of the Empire State Building. "An English day if I ever saw one," Smith told his wife that morning, his obituary reported. He flew anyway. When Smith approached New York City, he radioed air traffic control and asked for weather conditions at Newark, but was advised that fog was severely limiting visibility and that he should lower his altitude and land at LaGuardia Airport in New York City.

The Pilot Was Advised There Was "Zero Visibility" Beforehand
The Empire State Building was the tallest building in the world at the time, and altitude restrictions were higher in the city than in surrounding areas because of it. When Smith radioed air traffic control at LaGuardia, he was at first instructed to maintain a minimum altitude of 4,000 feet. When he radioed them again to ask about conditions at Newark, air traffic controllers advised Smith that they couldn't see the Empire State Building, which is 1,250 feet tall, and told him to proceed cautiously at 1,500 feet: if he couldn't see the top of the building as he crossed the river, he should turn around and land at LaGuardia, on the other side of the Hudson River.