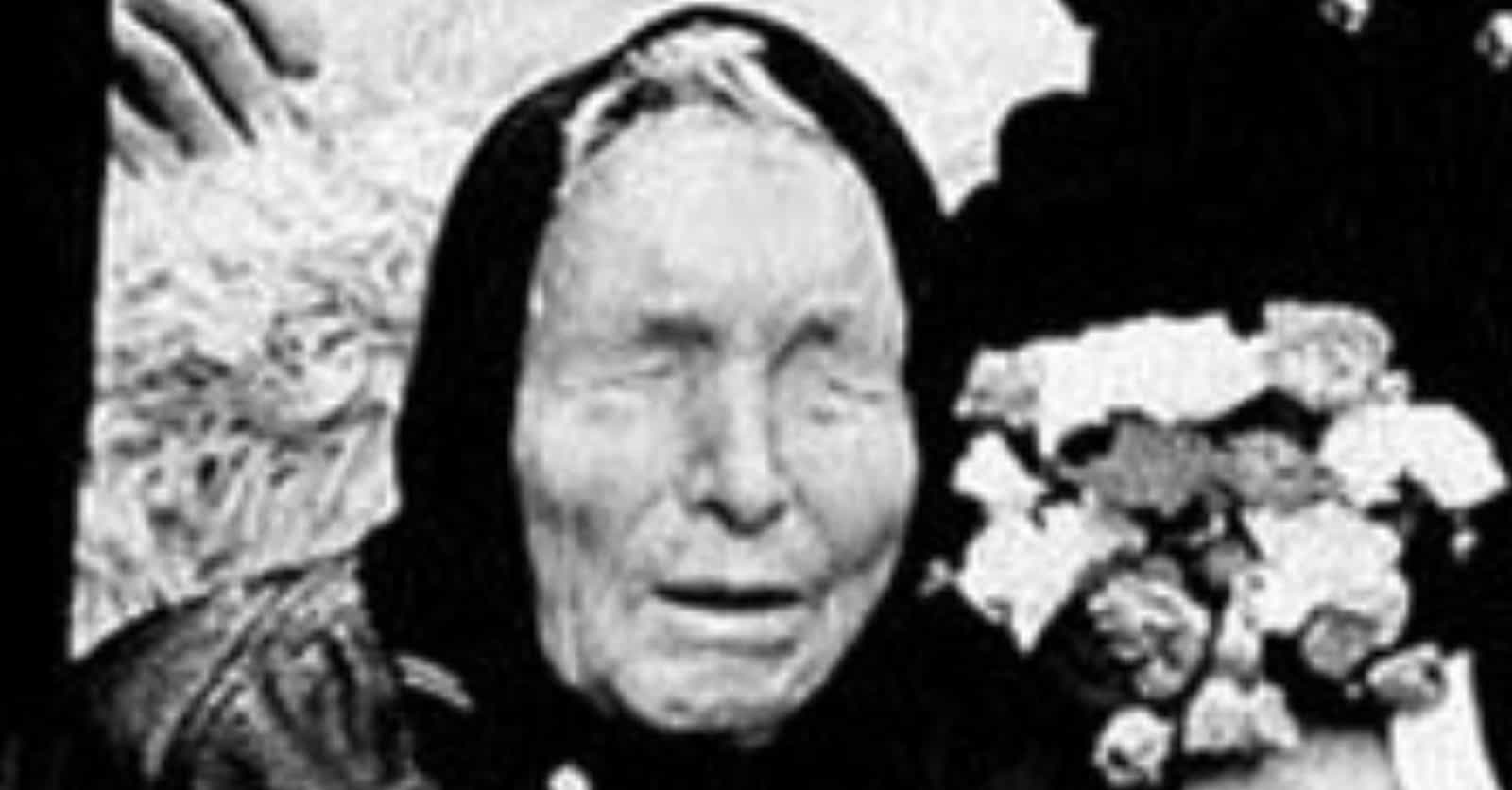 Photo: user uploaded image
Baba Vanga Is The Blind Clairvoyant Freaking Out People With Her Eerily Accurate Predictions
French physician Nostradamus made oddly accurate predictions of the future way back in 1555, but he's not the only clairvoyant who had notable skills. One of his most famed successors, Baba Vanga, is often called "the Nostradamus from the Balkans." Born in Bulgaria in 1911, Vanga garnered worldwide recognition when many of her predictions of global events and natural disasters proved true. She died in August 1996, but she still has a cult-like following.
Nonbelievers claim Vanga's words are taken out of context and sometimes so vague that they could be interpreted in many different ways. Whatever you believe, stories about Baba Vanga describe a woman who may have foretold major events such as September 11, the Kursk submarine disaster, and the rise of ISIS. Certain stories about clairvoyance are creepily accurate, and Vanga's tales seem to have the ring of truth.
---
Photo: National Park Service / Wikimedia Commons / Public Domain

She Made A Chilling Prediction About September 11

Before her death in 1996, Vanga allegedly claimed:

Horror, horror! The American brethren will fall after being attacked by the steel birds. The wolves will be howling in a bush, and innocent blood will be gushing.

Theorists believe her words refer to the terrorist attacks of September 11, 2001. "Steel birds" could allude to airplanes, and "brethren" could mean the Twin Towers. As the towers fell, thousands of innocent people lost their lives, and blood did spill.

You can even say Vanga got the part about a howling President George W. Bush correct.