Graveyard Shift
Meet Baba Yaga, The Slavic Witch Who Lives In A Chicken-Legged Hut Surrounded By Skulls

Updated September 16, 2019
98.9k views
13 items
The story of Baba Yaga is one of the best known in Slavic folklore. This elderly, supernatural figure has the powers of a witch and cannibalistic desires, and is whispered to roam the countryside in a hut mounted atop chicken legs. She's usually presented as a fearsome apparition, but Baba Yaga isn't all bad; one of her most important roles is as a Slavic guardian who stands between the worlds of the living and the dead. Still, whether she appears in fairy tales, books, or films, Baba Yaga carries with her the reputation of a witch who should be avoided at all costs.
What makes Baba Yaga so terrifying? According to some tales, her very appearance is enough to strike terror. She's known to prey on young children, devouring their flesh and grinding their bones with her iron teeth and fearsome mortar and pestle. Then again, some legends tell of Baba Yaga helping people, and serving as the protector of the natural elements. Whether she's a horrific hag or a stern goddess of nature, Baba Yaga continues to capture the modern imagination.
back to page 1
She Lives In A House With Chicken Legs And A Gate Of Skulls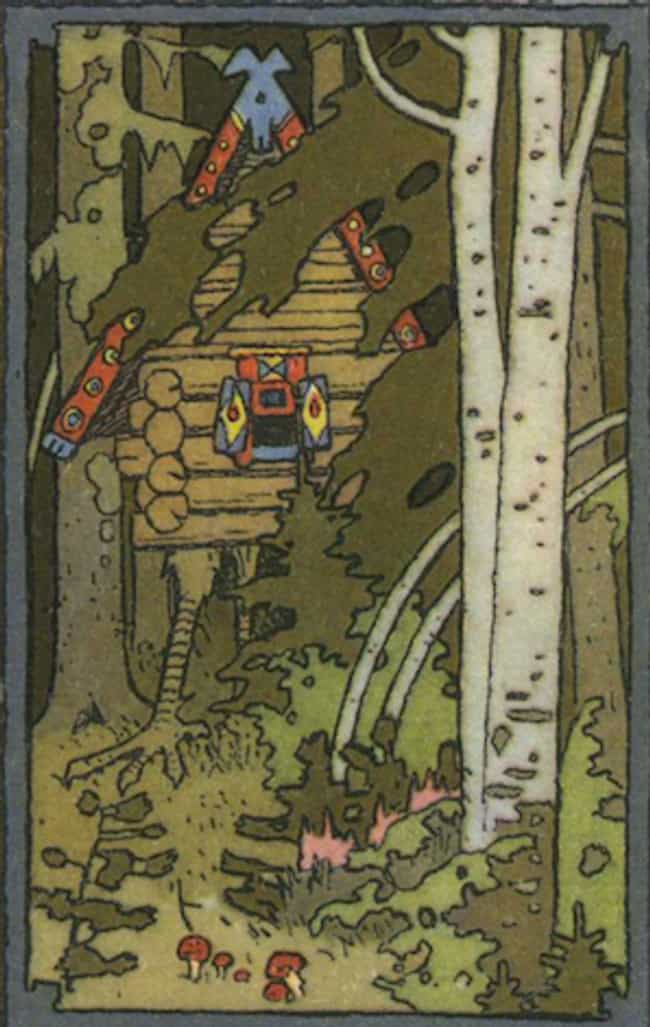 One of the strangest parts of Baba Yaga's story is the construction of her house. It's a simple wooden hut, entirely unremarkable – except for the fact that it sits on tall chicken legs. This makes the house truly mobile, allowing the witch to easily change locations. The hut also has a disappearing door and is guarded by a gate of bones and skulls. Visitors to the house should beware: it prefers to turn its back on uninvited guests, emitting blood-curdling shrieks the entire time.
She Guards The Barrier Between Worlds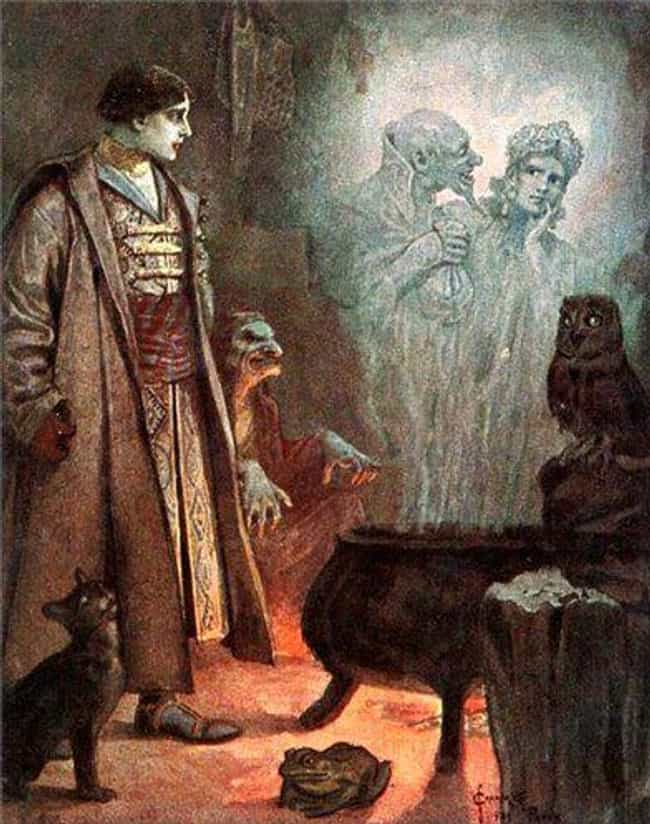 Slavic tales suggest Baba Yaga's lair in the woods was much more than merely a home. In fact, it served as her guard post where she watched the lands of the living and dead. It's believed that without Baba Yaga standing guard, the gates between both worlds world be easily breached. Perhaps the old witch's occasional human meals were sacrifices to keep the dead at bay.
She Waits For Her Victims To Come To Her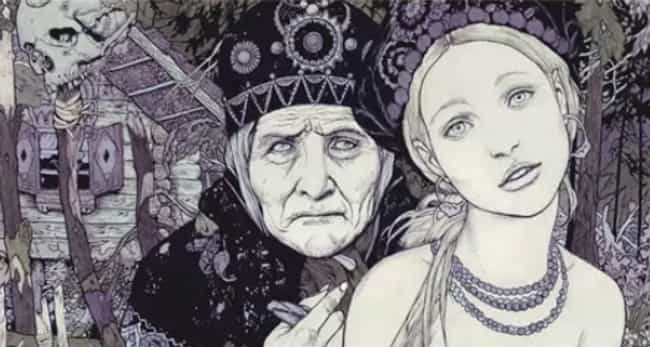 Unlike many mythical witches and evil creatures, Baba Yaga does not go out of her way to hunt for prey. She's content to sit back and wait for someone to come to her instead, and the legends say this happens quite often. When someone enters her home, she will ask them whether someone sent them there or if they've come of their own free will. The answer to this seemingly innocent question can make or break the person's future.
It's also noteworthy that Baba Yaga's chicken-legged house usually turns its back to visitors to hide the front door. If someone gets in anyway, they become fair game.
She Gives Her Captives Opportunities To Avoid A Grisly Fate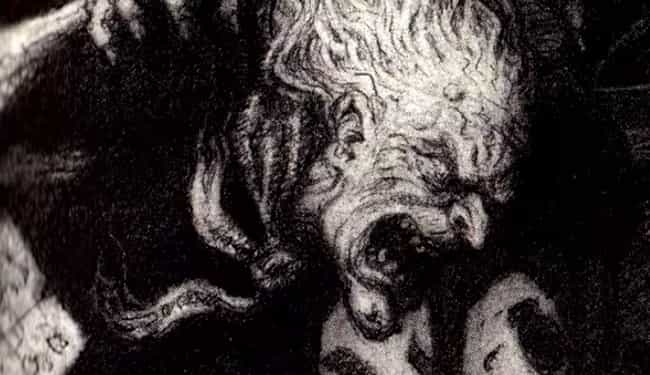 Becoming Baba Yaga's captive doesn't necessarily spell certain doom. In fact, this often contradictory figure has a weakness for allowing people to redeem themselves. She'll set them tasks, and if they complete them, she will let them free. These tasks are usually difficult, but they're not impossible, and there are several Baba Yaga stories that depict children beating her at her own game. In some cases, even potential victims who couldn't perform every task still earned their freedom by figuring out how to escape.