News

The Biggest Scandals In Bachelor And Bachelorette History

July 10, 2018
14 items
Follow
The Bachelorette and The Bachelor are presented as light, escapist entertainment. But that glossy veneer often hides behind the scenes controversies and uncomfortable revelations. Sure, some of the wild scandals from The Bachelor are filmed for our viewing pleasure, but oftentimes the real drama goes down when the cameras aren't rolling. Consider contestant Rozlyn Papa, who had an affair with a producer, or the case of Lincoln Adim, who was convicted of indecent assault and battery while his season was still airing.
With the rise of social media, Bachelor scandals multiply at alarming rates. The contestants' Instagram and Twitter feeds are on display for the world to analyze, and fans of the show are proving to be modern-day sleuths, uncovering scandal after scandal with a little help from social networks and Google searches.
In fact, Becca's 2018 season of The Bachelorette blew up with bona-fide bombshells dropped by one unexpected source: former Bachelor hopeful Ashley Spivey. As a moderator on a Bachelor-themed Reddit thread, Spivey was privy to some inside information about contestants Garrett Yrigoyen and Lincoln Adim, and wasted no time revealing their questionable actions to the public.
Becca's Season: Leo Was Accused Of Sexual Harassment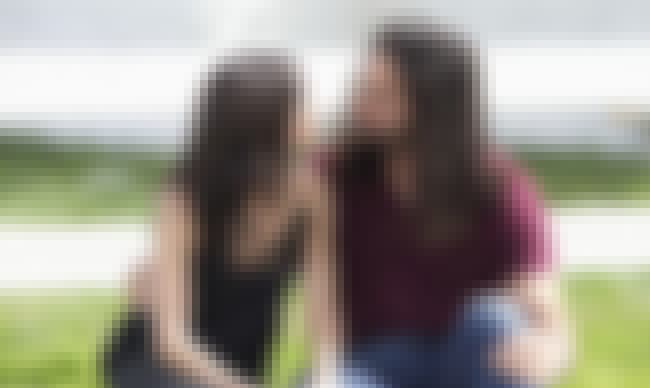 On August 2, 2018, Bekah Martinez (Arie's Season) accused Bachelorette contestant Leandro "Leo" Dottavio (Becca's Season) of sexual harassment. Martinez posted screenshots on her Instagram story from women who DM'd her details about Deottavio's alleged harassment. The direct messages from the accusers included everything from unsolicited genital photos and messages saying, "you need my big d*ck." Some of the comments were posted as far back as 2014.
Martinez has never met Dottavio in real life. She told New York Post that she didn't feel bad posting the accusations.
"It's not a coincidence that multiple women would be saying similar things about the same person. There's no way these women happen to be lying about the same thing before seeing what other women are saying," Martinez said.
The day after the allegations, Dottavio denied the claims with an Instagram story. "I want to start by saying no one has ever accused me of sexual harassment. No one has ever come to me in any way and told me I made them feel uncomfortable." He then admitted he is "not a perfect person nor have I ever claimed to be."
Becca's Season: Lincoln Was Convicted Of Indecent Assault And Battery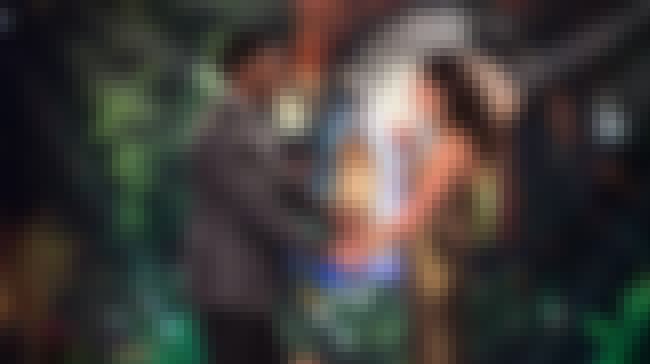 In 2016, Lincoln Adim was accused of indecent assault and battery when he attacked and groped a woman on a cruise ship. Fast forward to 2018, when he appeared as a contestant on The Bachelorette. Bachelorette Becca Kufrin, producers, and #BachelorNation were none the wiser until former Bachelor hopeful Ashley Spivey was tipped off to Adim's recent conviction and sentencing, and teamed up with blogger Reality Steve to make the matter public.
Even though the incident took place in 2016, Adim wasn't convicted of indecent assault and battery until May 2018 – well into the airing of his season of The Bachelorette. The judge ordered him to a year-long stay in a correctional facility, to be postponed for a two-year probationary period. By law, he also needs to register as a sex offender.
How did a sex offender end up on The Bachelorette? Warner Bros. issued a statement:
No one on The Bachelorette production had any knowledge about the incident or charges when Lincoln Adim was cast, and he himself denied ever having engaged in or having been charged with any sexual misconduct. We employ a well-respected and highly experienced third party who has done thousands of background checks consistent with industry standards to do a nationwide background check in this case. The report we received did not reference any incident or charge relating to the recent conviction — or any other charges relating to sexual misconduct. We are currently investigating why the report did not contain this information, which we will share when we have it.
Chris's Season: Chris Was Arrested After A Fatal Car Accident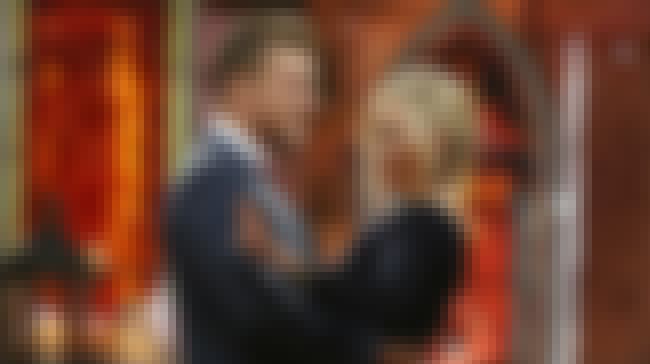 Bachelor Chris Soules had a rough time after filming wrapped on his 2015 season of The Bachelor. Even though he got engaged to Whitney Bischoff on the final episode, it didn't take long for his life to start falling apart. Soules joined the next season of Dancing with the Stars, where he didn't exactly excel, and called things off with Bischoff shortly thereafter. Then, in April 2017, he was involved in a traffic collision in his home state of Iowa that left a man dead.
While driving home one night, Soules rear-ended a tractor trailer. He reportedly called 911 and gave the other driver CPR, and waited until paramedics arrived. The man later died at the hospital. Soules was charged with fleeing the scene of a fatal car crash, and though his legal team attempted to get the charges overturned, his case is set to go to trial in November 2018.
Bachelor In Paradise: Corinne And DeMario Were Involved In A Massive Sexual Misconduct Investigation
The 2017 season of Bachelor in Paradise barely made it a week before production shut down due to allegations of misconduct. The situation concerned contestants Corinne Olympios and DeMario Jackson.
After a day of drinking, Olympios and Jackson got intimate in the pool. Reports mention them engaging in sexual conduct in full view of the cameras, crew, and cast. Everyone went to bed thinking nothing of the display, but Olympios and Jackson were pulled from filming the next day after a producer filed a complaint for sexual misconduct. Filming was put to a stop while investigations took place.
When the media got wind of what was going on, they were quick to paint Jackson as a criminal and Olympios as a drunk. Olympios issued a statement:
I am a victim and have spent the last week trying to make sense of what happened the night of June 4. Although I have little memory of that night, something bad obviously took place, which I understand is why production on the show has now been suspended and a producer on the show has filed a complaint against the production.
After a thorough investigation and review of the tapes, the production staff determined no misconduct had taken place. Olympios and Jackson cleared the air on the Bachelor in Paradise reunion show, saying they're friends.