Total Nerd
Bad CGI Body Modifications In Movies

Updated November 19, 2019
13.6k votes
3.3k voters
94.4k views
13 items
List Rules Vote up the digital changes to a performer's appearance that stick out like a sore computer-generated thumb.
While Alfred Hitchock's 1958 film Vertigo is widely credited as being the first motion picture ever to use computer animation, it's John Whitney Jr. and Gary Demos who deserve much of the credit for digitally processing 2D computer images onto film in 1973 to create Yul Brynner's pixellated robot with mechanical eyes in Michael Crichton's classic Westworld.
Over the past 46 years, computer-generated imagery, aka CGI, has come a long way - so much so that the best CGI is when the audience can no longer distinguish reality from what was created on a computer. However, despite amazing advances in technology, there are still movies that mess up CGI so badly that it puts a permanent stain on the film.
Let's take a look at some of the most egregious CGI body modifications in movie history and try to understand how these maladroit mods made the final cut.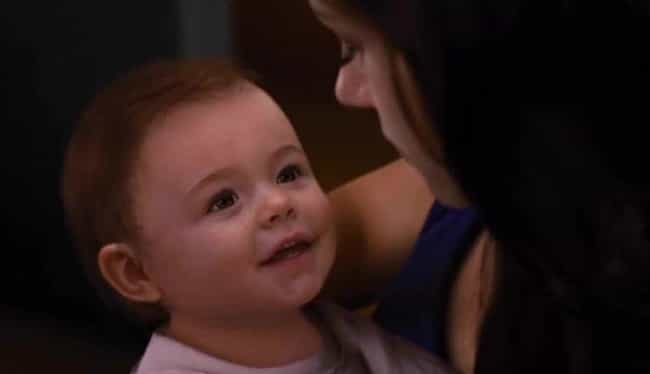 Perhaps because casting a half-human/half-vampire hybrid infant is a challenge, the team behind Twilight: Breaking Dawn - Part 2 decided to install a CGI baby instead. As if the baby's name, Renesmee Cullen, wasn't bad enough, oversaturated CGI and makeup effects, specifically on the eyes and lips, were used to put the finishing touches on the offspring of Edward (Robert Pattinson) and Bella (Kristen Stewart).
Sadly, this CGI baby was an improvement upon an even scarier incarnation, nicknamed "Chuckesmee," a doll that producer Wyck Godrey told CinemaBlend was "one of the most grotesque animatronic babies ever to not be seen on film."
In a behind-the-scenes featurette available on Twilight Forever, Godfrey explained why the production didn't want to use a puppet, and instead forged ahead with CGI. "We were trying to create something that was otherworldly with Renesmee in the movie," Godfrey said. "She has to be intelligent yet still look like a baby but actually look like a more mature baby than one would be at one day old. So we ended up shooting it, and the second you're holding it up you realize this is never going to work. No fake thing is ever going to do the trick. If you're Bella you're looking at it going, 'I don't want that thing. Put it back.'"

Bad CGI?
Henry Cavill's Mustache In 'Justice League'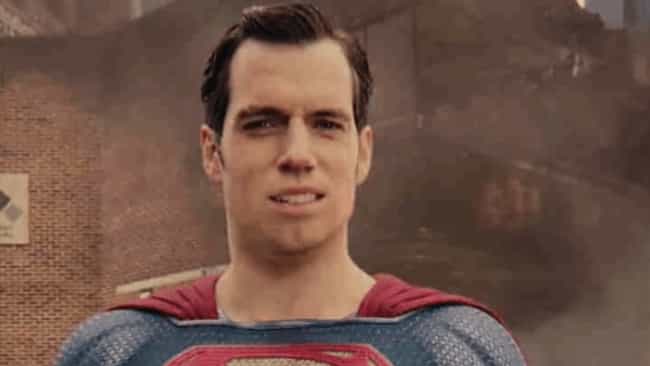 Superman with a mustache? Say it ain't so! Well, as the story goes, Henry Cavill, who plays the Man of Steel, had already wrapped principal photography on DC's Justice League - and had moved onto his next role in Mission: Impossible - Fallout. For the role of August Hunter in the Tom Crusie franchise, Cavill was contractually obligated to grow and keep a neatly trimmed mustache for the duration of filming.
Unfortunately, DC needed to re-film some key scenes with Cavill, but due to the ever-growing mustache situation, Cavill stood in the famous red cape, mustache firmly planted above his upper lip. Although Fallout director Chris McQuarrie suggested a compromise to Warner Bros. - that he would shut down production on his film long enough for Cavill to shave his face, wrap up filming, and jet back to the Paramount Studios project, Paramount balked at stunting production, despite McQuarrie and DC agreeing to a $3 million subsidy to supplement their visual effects budget.
Therefore, DC was forced to use CGI to digitally erase Cavill's mustache, which left the actor with this awkward sunken-in, semi-stubbly upper lip that still draws criticism and laughs.

Bad CGI?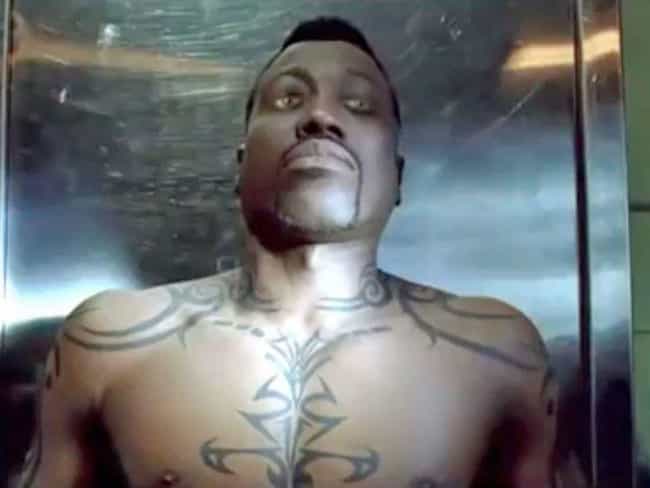 According to actor and comedian Patton Oswalt, working on Blade: Trinity was "f*cking crazy in a hilarious way." In an interview with HuffPost, Oswalt recounted all the ways Wesley Snipes made filming the 2004 movie insanely difficult - like only coming out of his trailer for close-ups (a stand-in was used for wide frames), communicating with director David Goyer via Post-it notes and, most weirdly, refusing to open his eyes during the morgue scene.
Years later, HuffPost spoke with visual effects supervisor Joe Bauer, who had a hard time remembering if it was even Snipes on the morgue table because a double was used so often. However, Bauer confirmed that CGI eyes were utilized because of Snipes's reluctance to play ball. "Getting [Blade] to open his eyes [in the morgue scene] was really tricky because no two people's eyes are the same," Bauer said. "Messing with the human face is the very hardest thing that anyone can do in visual effects... I won't name, but you can name the number of attempts that have failed more than succeeded, I think."

Bad CGI?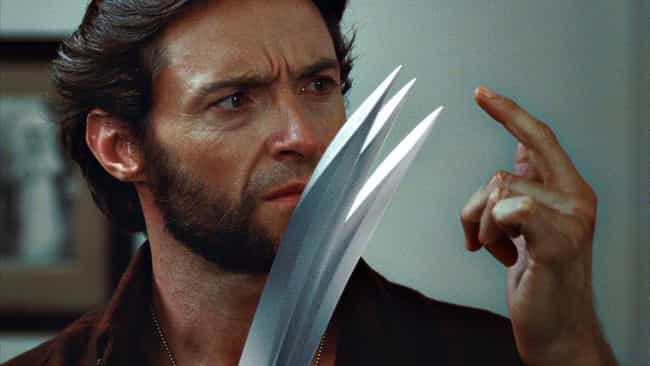 How does a movie with a $150 million budget miss so severely when it comes to CGI claws? The answer is twofold. During the filming of X-Men Origins: Wolverine, Hugh Jackman and his stuntman would wear heavy, metal, "practical" claws between their fingers. They look great on film but, like a child wielding blades, are extremely dangerous. As Jackman told Vulture back in 2017, he has several scars on his thighs (some near his, er, sensitive parts), mainly from self-inflicted gashes. "I can't tell you how many people I stabbed, how I stabbed myself. They were [dangerous] machines," Jackman said. After Jackman suffered through three X-Men movies in this way, a decision was made to increase the CG-to-practical ratio for Wolverine.
Unfortunately, according to The Geek Twins, CGI and metal don't play nice together - it has to do with the weight and scale of 3D modeling. It's very difficult to capture a realistic sense of heft without props made of the right stuff. Luckily, a resumed emphasis on the use of practical claws and a slight improvement in CGI metal were at the disposal of both 2013's The Wolverine and 2017's Logan. Jackman, good mate that he is, went back to suffering for our entertainment.

Bad CGI?