Total Nerd
Terrible CGI You Won't Believe Made It To The Screen In 2018

169 votes
56 voters
1.9k views
11 items
List Rules Vote up the lousy CGI that took you out of the moment.
Special effects are becoming increasingly high-tech. When done properly, computer-generated imagery allows filmmakers to create seemingly impossible scenes and situations. However, lousy CGI in films and TV shows ends up looking silly.
The worst CGI scenes in 2018 movies and television don't only look terrible, they can also distract viewers. Imagery should complement what's happening on camera. Even large theatrical hits with huge budgets can suffer from iffy effects. Look through these examples, and you'll agree: some 2018 productions would benefit from no CGI at all.
The Giant Oprah Winfrey In 'A Wrinkle In Time'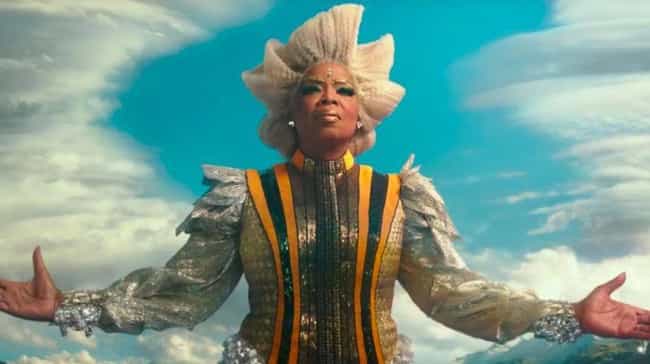 A Wrinkle in Time features a ton of CGI moments. To be fair, the whole film is fantastical, as it's set mainly in alternate dimensions. However, certain visual effects are unbelievable - but not in a good way. In particular, Oprah Winfrey's character Mrs. Which looks odd. She's gigantic and doesn't fit in with any of the other characters or backgrounds.

Is this distractingly bad?
Every Explosion In 'Escape Plan 2: Hades'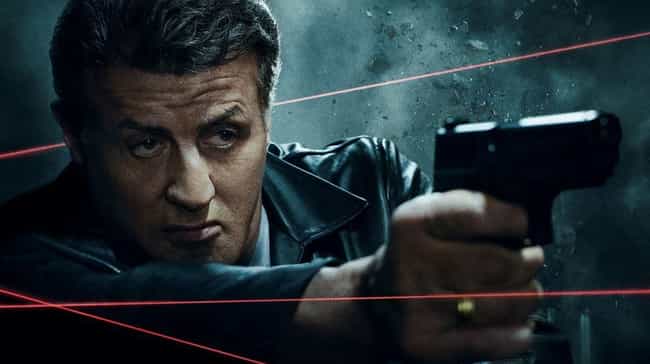 Escape Plan 2: Hades, the sequel to the 2013 Sylvester Stallone film, didn't exactly impress moviegoers. It failed to do well critically or financially, and many people criticized the CGI. Almost every special effect in the film looks incredibly fake - the explosions are more fitting for a '90s movie.

Is this distractingly bad?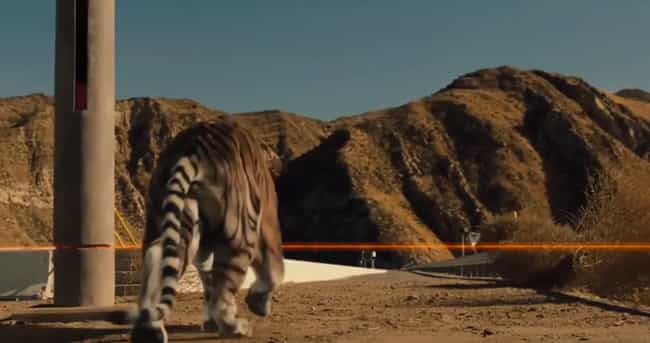 In the third episode of Season 2 of Westworld "Virtù e Fortuna," a character encounters a tiger. The big cat chases Emily (Katja Herbers) out of Raj World and into Westworld.
Despite the animal's important role, its CGI rendering is off. Multiple close-ups of the tiger's face make it difficult to ignore the bad visual effects.

Is this distractingly bad?
George Eating A Character In 'Rampage'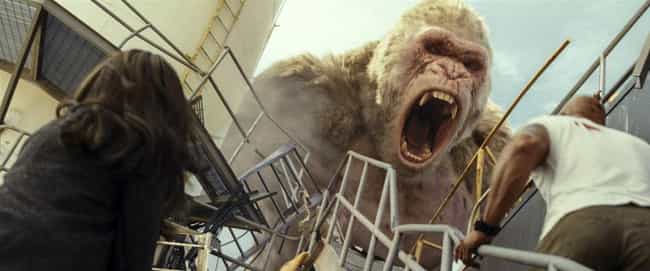 An eponymous video game serves as the foundation for the Dwayne Johnson-starring Rampage. The lead characters battle enormous, genetically mutated animals destroying Chicago, IL. Unsurprisingly, the film brims with CGI. While many of the special effects appear decent, one moment stands out as entirely unconvincing. A giant ape devours a living person, but nothing in the scene is appropriately gory.

Is this distractingly bad?