Entertainment
The 17 Least Appropriate Comic Book Movie Brand Tie-ins Ever

665 votes
191 voters
8.2k views
17 items
In these halcyon days of comic book movies, you're not really a franchise until 7-Eleven wants to make a taquito shaped like your ripped torso. Product tie-ins with films have been happening since the dawn of time (or, you know, the dawn of movies), because are expensive and they need funding wherever they can get it. Sometimes that results in a natural brand pairing ("Like the cool cars in Jurassic Park? Buy them tomorrow at your local Ford dealership!"). But sometimes corporations lose touch with what the man on the street wants to be sold by his favorite comic book character. It's one thing to buy an Avengers shirt, but do you want those same muscle bound heroes telling you about your city's brand new public transportation? Or how about themed pretzels based on a guy that wants to abolish the human race?
The promotional tie-ins on this list are some of the weirdest and worst that we could find on the whole stupid internet. Vote on the worst bad comic book movie tie-in on this list, and let us know which of these promos you got duped into.
1
Thor Dumb Bell Alarm Clock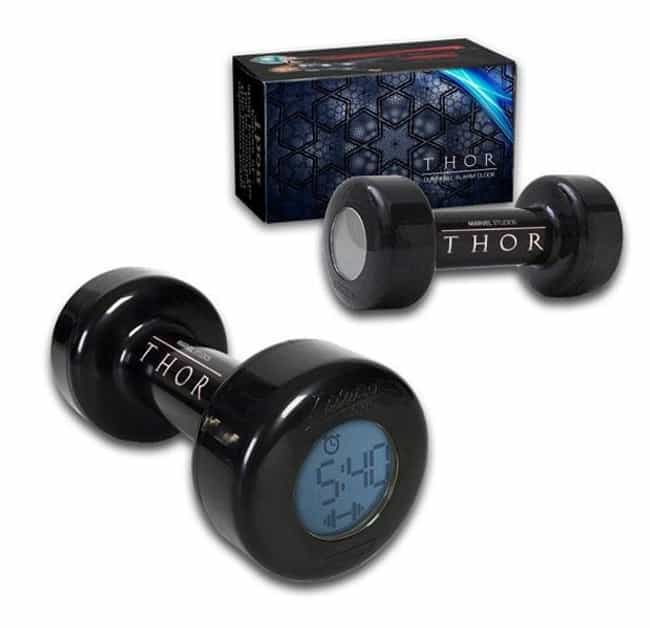 This is the perfect tie-in because everyone knows that if there's one thing Thor is historically famous for repeatedly lifting, it's definitely dumbbells. We can't think of a single other possible object Thor would lift in the air to demonstrate his strength. It's definitely dumbbells. Quick, picture Thor in your head, right now. What's in his hand? Doy, a dumbbell, obviously. That's why there are so many moments in the Avengers movies where Thor extends his hand and yells "Quick, someone fetch me my dumbbells; it's triceps day."
Yep. Perfect tie-in.
2
Spider-Man 3 / The Dark Knight – Burger King's Dark Whopper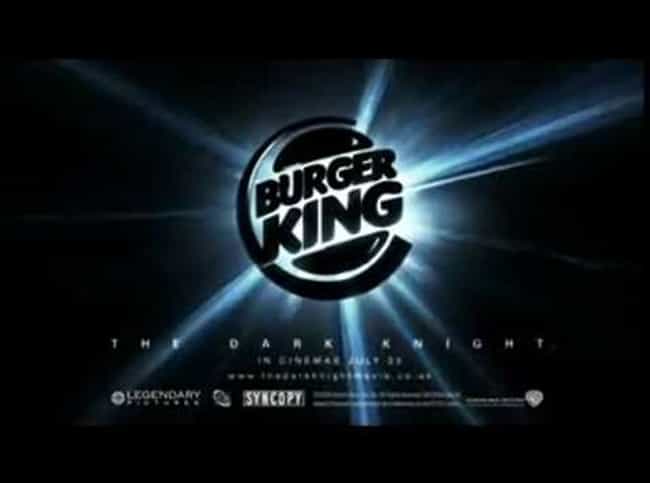 The Dark Knight doesn't easily offer itself up to promotional tie ins, off the top of our heads we're thinking... Joker School Busses? See? Not easy. In Europe, Burger King released the baffling Dark Whopper that was made with pepper-jack cheese, black-pepper ketchup, and "a darkly delicious sauce" - whatever that is. And if you're saying, "Isn't that the same sandwich they sold when Spiderman 3 was released?" Well yes, but shut up.
3
Transformers Play Shave Set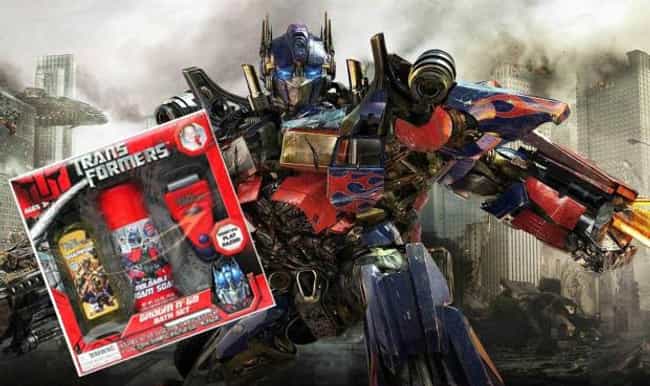 Kids love two things: fighting machines that turn into other fighting machines and pretending to shave. That's why this Transformers play shave set has topped Christmas wish lists for the last half decade, baby! Every year you'll hear kids yelling "I can't wait to shave, just like my hero... Bumblebee the car robot?"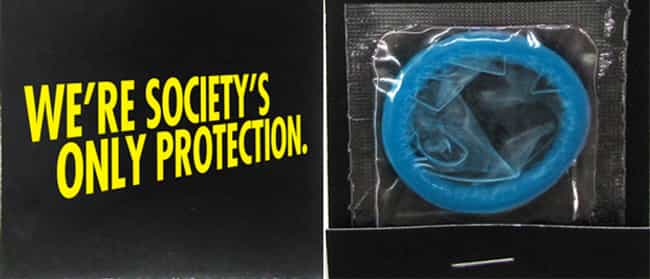 This is, full stop, the most bonkers tie-in of all time. If you saw the movie, you'd know that The Watchmen don't even actually protect the earth. They literally don't stand in the bad guy's way. Why would you associate your condom company with a bunch of old, retired has-beens who can't get the job done??