Total Nerd
The Worst Episodes Of Otherwise Great TV Shows

February 18, 2020
334 votes
103 voters
2.7k views
15 items
List Rules Vote up the unexpectedly bad episodes from shows we otherwise love.
Creating a television show that is consistently, unquestionably great is a difficult task. But just because a show is highly acclaimed doesn't mean there isn't a bad episode in the bunch. In fact, there are plenty of notably bad episodes from good shows because the high standards set by the remainder of the series makes falling short of those standards very obvious. There are many television shows that are steadily mediocre or bad, but it is much more noticeable when a transcendent television show missteps.
We love these shows and their appearance on this list is in no way a critique of their overall quality; every show on this list features performances, writing, and production that are undoubtedly laudable. But, every once in a while, even the brightest stars in the sky get a little dim. Sometimes the best of intentions go awry, and well-meaning plot points end up being ham-fisted.
Before we dive in, be warned that some major, major spoilers follow for these respective shows. If you're behind on a show or sensitive to that sort of thing, just skip past what you don't want spoiled and keep on going!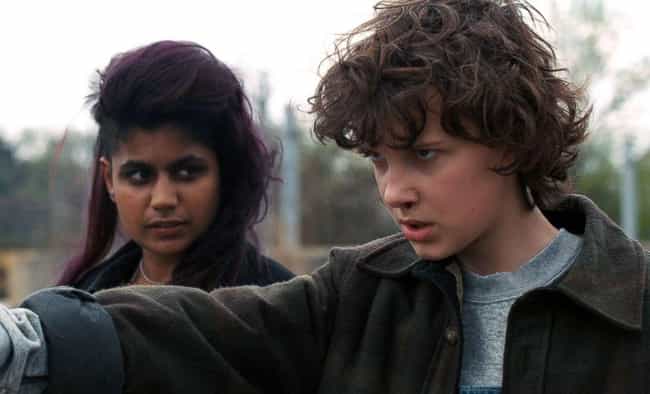 Netflix's '80s-set sci-fi hit Stranger Things is strongest when it focuses on the interpersonal relationships of its lovable cast of characters. Fans love seeing the Hawkins, Indiana, group of youngsters play off each other in the fight against their enemies, whether they are of supernatural origin or otherwise. This is why Season 2, episode 7, "The Lost Sister," stands out like a sore thumb.
"The Lost Sister" follows Eleven as she heads to Chicago to join a clear X-Men knock-off group of rogue, edgy teens. The episode happens near the end of the season and takes the wind out of the show's sails. Vulture's Kathryn VanArendonk claims it has "little to no impact on later events, and Eleven feels like exactly the same person she was before except with a much cooler outfit." Even the Duffer Brothers, creators of the show, admitted the episode "annoyed some people."
Star Trek: The Next Generation - 'Code of Honor'
The Star Trek franchise has spanned so many forms of media, from television shows and movies to comic books and video games. With so many installments, it comes as no great surprise to discover that there are some bad seeds in the bunch. While Star Trek: The Next Generation is a truly great sci-fi epic that is being continued, in a fashion, with Star Trek: Picard, the show is no exception to missteps, and the early Season 1 episode "Code of Honor" is just about as bad as they come.
With a storyline focused around the Ligonians, a severely racially insensitive characature of African peoples as a whole, "Code of Honor" seems to have little honor at all. Den of Geek's James Hunt said, "This isn't just bad television, it's openly offensive," while ScreenPrism's Jeff Saporito called the episode "pure trash." Aside from the overt insensitivity displayed, the plot seems to be a remake of an episode from the original Star Trek series, giving it even less credibility than it already had.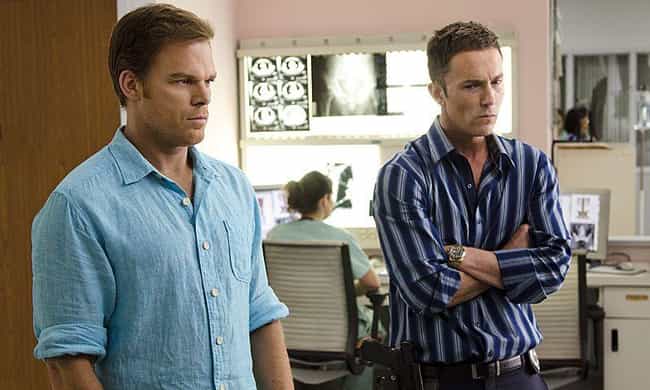 When Dexter hit screens in 2006, it offered something unique in the realm of television prodecural dramas: a serial slayer protagonist and (courtesy of appearing on Showtime) a hyper-violent look into the world of police forensics. The life and times of Michael C. Hall's titular character proved to be an obsession for many viewers, which is what makes series finale "Remember the Monsters?" so disheartening.
With an abysmal 4.6/10 score on IMDb - with most episodes outside of the final season scoring in at about 8.2 or higher, with many in the 9.4 range - it is clear fans did not take kindly to the ending. Much of the criticism seems to stem from the episode leaving more questions than answering them. As Vulture put it, "the writers managed to tie up everything and nothing all at once." The A.V. Club's Joshua Alston gave the episode an "F" review score: "It's a feat for a finale to make you regret having watched a single moment of the series, but 'Remember the Monsters?' made it look easy." Ouch.
How I Met Your Mother - 'Last Forever: Part Two'
Over the course of nine seasons, How I Met Your Mother tells the story of five friends as they survive their late 20s and early 30s in New York City during the early 21st century. Of course, it's also framed by a father telling his kids the story of how he met their mother and it takes a long, long time getting to that plot point. The ninth and final season finally gets to Ted Mosby's whirlwind romance with the titular mother.
In a move many How I Met Your Mother fans would like to forget, the production team decided to off Cristin Milioti's character during the series finale "Last Forever: Part Two" so that Ted could end up with Cobie Smulders's character Robin. People were not happy about this. After nine years of buildup, Ted ends up with the woman he met in the series' very first episode, and ultimately viewers are left to question if any of the show is actually about Ted meeting his kids' mother.